Pentax, the often overlooked and unsung performer of the photographic world has released an updated roadmap promising a mix of new primes and zooms. The manufacturer doesn't make a habit of grabbing headlines but, this lens forecast will certainly make their customers happy.
They haven't fully engaged in the tech arms race with their competitors but, have remained content filling out their own niche within the marketplace. They have a well-earned reputation as the industry's rugged camera and lens maker so; if you need an all-world kit that can withstand a blow from Mjölnir, this is worth your attention.
Along with the previously announced 50mm F/1.4 SDM AW and 11-18mm F/2.8, you find an ambiguous assortment of zoom and fixed focal length optics.
Upcoming Lenses
Fish-eye Zoom
Ultra-Wide Single Focus Lens
Large Aperture Wide-Angle Single Focus Lens
D FA* 85mm F1.4 (Full Frame)
Telephoto Zoom
This may be good news for their current users, but a lack of lenses is but one concern for Pentax if they possess any aspirations for growing their base. What Pentax does, they usually do well, but they just don't seem to do enough to capture our attention for long, if at all. A detailed timeline for these lenses is unstated, except for the HD Pentax-DA* 11-18mm F/2.8 which is projected to arrive sometime in the Spring of 2018.
As the future of its lens lineup comes into focus, are they doing enough to win you over?
You can find the lens roadmap on the Ricoh Imaging website.
RELATED Articles
Pentax K-1 Ranks Top 5 On DxO & Adds Electronic Shutter | Perhaps The Best Landscape Deal Around
The Pentax K-70 Is The Feature-Rich & Robust DSLR Many Asked For, But Won't Buy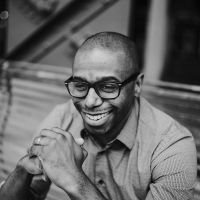 Wendell Weithers
Wendell is based in Atlanta where he shoots events, portraits, and food photography. He also supports his wife Andrea as she runs their cake design business, Sweet Details. Instagram:
Wendellwphoto