Photography is a subjective field, and all photographers are entitled to their own opinion, but there's one thing that we all can agree on, the Sun is enormous. The sun is on average 900 trillion times* bigger than your everyday pocket strobe, and at least that much more powerful. So how do you overpower such a powerful light source?
Video Tutorial for Overpowering the Sun with Flash
The Camera Gear Used In This Tutorial
How to Get Vibrant Colors
The biggest reason why you would want to overpower the Sun is so that you can see the beautiful canvas mother nature painted for you in your photos. Usually when you try to take a picture of your subject against the sky, you're either going to get an exposure for the sky and a silhouette of your subject, or get an exposure for our subject but a blown out sky.
How to Get More Power Without More Flash
The trick to overpowering the sun for a vibrant photo is to expose for the sky, then use your flash to fill in light so your subjects aren't silhouettes. In most cases, when the sun is highest in the sky, you may need more than 1 pocket strobe to get the right exposure.
In this scene, we're using 2 Phottix Mitros+ to get our subjects to the proper exposure. With that perfect balance of ambient sky and flash power, we're able to get extraordinary sunset portraits of our couple.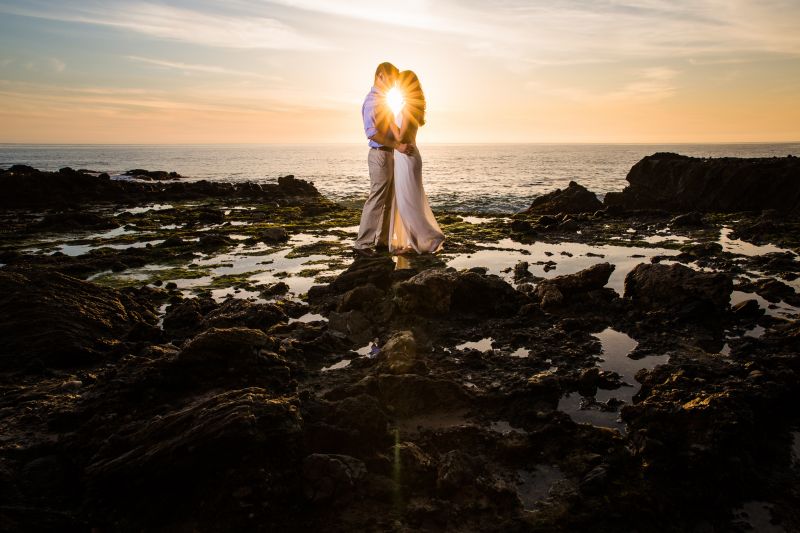 Justin Heyes
Justin Heyes wants to live in a world where we have near misses and absolute hits; great love and small disasters. Starting his career as a gaffer, he has done work for QVC and The Rachel Ray Show, but quickly fell in love with photography. When he's not building arcade machines, you can find him at local flea markets or attending car shows. Explore his photographic endeavors
here
. Website:
Justin Heyes
Instagram:
@jheyesphoto