The New York Police Department has given word to its officers in an internal memo on the rights of photographers and videographers. That word is not 'cut.' Finally, those in the New York area can operate their recording equipment with less fear of being persecuted wrongfully.
In what appears to be a reminder and clarification to officers who may be more 'camera-shy,' by the office of the chief of the department, police were told,
Members of the public are legally allowed to record police interactions…Intentional interference such as blocking or obstructing cameras or ordering the person to cease constitutes censorship and also violates the First Amendment…
The memo does further state, however, that this isn't a carte blanche for photographers and snap happy tourists. If any of the aforementioned were to "interfere with police operations" their First Amendment Right would not stop police from taking some form of action.
Thoughts
That this was done by possibly the most famous police department in the country, and by some measure, the world, is a good thing. If this was some obscure department in a two stop-light town in the middle of Indiana, the message it would send wouldn't quite be the same. It's a step in the right direction, but the question is, is it a big enough step?
I said a while back that it seems that in the eyes of the government, the difference between 'terrorist' and 'tourist' stop at the spelling. And that 'photographer' is just a different way to spell 'criminal.' The gravity of this mindset for the individual is severe, as it seems it's so easy now to be blacklisted for even photographing natural gas tanks (see link above).
The memo would appear initially to be a huge step in doing away with this mindset and how police/photographer interactions are dealt with. However, "Interfere with police operations" as quoted from the memo by the NY Daily News, is a phrase bathed in ambiguity and surely up for broad interpretation. This surely will be the crux of the memo as it will likely be the point that gets repeatedly brought up during discussions regarding future altercations. And there will be future altercations, hopefully just less.
We've covered numerous instances of unjust police interactions with photographers in the past, and those instances are merely a few grains of sand from what is a beach of occasions. I think what will be interesting to see is the measurable effect this memo has. Over the next year, close metrics should be monitored and compared to prior years to see if there was a change. It would also be interesting to see if this spawns any other police departments to do the same. The age of accountability and monitoring has been around for citizens, and hopefully now Police will be subject to the same.
Sources: NY Daily News, PetaPixel, WikiCommons (Image)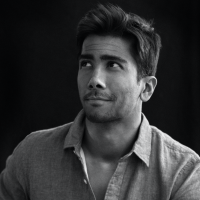 Kishore Sawh
A photographer and writer based in Miami, he can often be found at dog parks, and airports in London and Toronto. He is also a tremendous fan of flossing and the happiest guy around when the company's good.