Mefoto brings us yet another affordable, portable solution for on-the-go photography with the new Air Tripod Series. This colorful addition to the Mefoto lineup comes with their new 'Hyperlock' engineered legs, selfie-stick assembly, and bluetooth remote.
*SLR Lounge Premium Members get a 10% discount from MeFoto!
Versatility & Portability
MeFoto studied how users interacted with their tripods to discover that inefficient leg locks hindered initial set-up and breakdown. Their new Hyperlock system remedies this issue by simplifying the process of locking down each leg section, while simultaneously making it significantly faster and lighter. The result: a tripod that's quicker to setup, easier to carry, and that takes up less space in a pack, all without sacrificing performance.
Typically, a tripod or monopod features a locking mechanism for each leg section, forcing users to adjust each individually in order to ensure stability. With HyperLock, users need to only interact with one locking mechanism per leg. One small turn unlocks and extends the entire leg, and with a simple reverse twist, the legs lock back into place. – MeFoto Press Release
selfie-sufficient
It seems that MeFoto is catering to the modern-day market of instant-photographers with the integration of selfie-sticks. With smartphone camera technology rapidly developing to surpass that of point-and-shoots, MeFoto has brilliantly incorporated a selfie-stick within their newest product, fully equipped with a bluetooth remote and extendable stick.
Starting November 1, 2016 the Mefoto Air Lineup will be available in a variety of vibrant colors & sizes: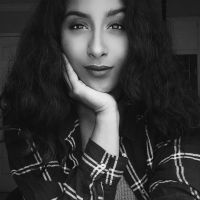 Shivani Reddy
Shivani wants to live in a world where laughter is the cure to pretty much everything. Since she can't claim "Serial Bingewatcher" as an occupation, she'll settle for wedding/portrait photographer at Lin and Jirsa & marketing coordinator here at SLR Lounge. For those rare moments when you won't find a camera in her hand, she will be dancing, eating a donut, or most likely watching Seinfeld. Follow her on Instagram:
@shivalry_inc