When you've got that Bezos ideology, fearlessness, and perhaps most importantly, money, you can do some truly great, if not necessarily good, things. You can offer free photo storage to some of your members, seriously boost drone credibility by advocating drone shipping, offer Clarkson, Hammond, and May a new home for their much-loved wit and reckless abandon, and you can tank Shutterfly's stock by releasing a service you couldn't even be bothered to speak about.
Shutterfly has been one of the primary names in popular photography printing for the better part of a decade, offering everything from basic 4×6 prints, to large-scale wall canvases, and wedding photo-books. That longevity, however, may not be an indication of loyalty, as this week their stock price tanked around 12% yesterday alone. While the causes of this may not be directly stated, it's fair that Amazon's new 'Prints' service has something to do with it. Some have speculated it was an overreaction to the Amazon news, but if today's stock behavior is an indication, it's not really bounced back.
Amazon Prints launched without any fanfare last week, and hardly so much as a column-inch before the Shutterfly stock began to tumble. Now though, you'll fund Shutterfly's name being dragged through Bloomberg.
'Prints', is Amazon's foot into the photography print world; a world that has been growing by leaps and bounds over the last few years. And being Amazon, they've gone for the throat by undercutting pretty much every single print service out there. To put things in perspective, they offer matte or glossy $0.09 cent 4×6 prints, $0.58 cent 5x7s, and $1.79 for an 8×10. Shutterfly costs, respectively, $0.15, $0.99, and $3.99 (more than double the price of Amazon for the 8x10s). If you use a more professional printing service, perhaps like MPix, the gap is even wider.
Of course, the service is brand new, and I don't know anyone who has done any direct tests of these prints as yet, but given Amazon's web of connections, pockets as deep as the Marianas Trench, and their focus in the last two years on photo storage, it's likely going to be good, or at least good enough for most casual occasions. But no need to speculate, as you can get 50 free 4×6 prints using the code BABY50FREEPRINTS. You'll have to upload to Amazon Cloud Drive or be an Amazon Photos customer (free for Prime Members, of which Amazon has around 60 million in the US).
*Note: No indication of when this offer is valid until.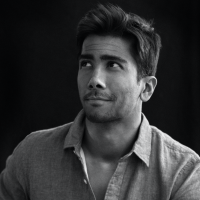 Kishore Sawh
A photographer and writer based in Miami, he can often be found at dog parks, and airports in London and Toronto. He is also a tremendous fan of flossing and the happiest guy around when the company's good.