There is a debate in the photo community about whether or not it's worth the time, money, and energy it takes to earn a degree in photography. As someone who has recently matriculated through a two-year program for commercial photography, here's my take; with the caveat that much of the experience will be based on the individual program and not all are created equal.
For two years I studied commercial photography at Seattle Central College – where Macklemore studied music and, as a notable feature in Seattle's Capitol Hill neighborhood, it earned a brief mention in Sir Mix A Lot's "Posse On Broadway". Photographers and graphic designers got their own little section on the fifth and top floor, which was also our own division of the school called Seattle Central Creative Academy (SCCA). With our sweeping views of downtown Seattle, the Space Needle and Mount Rainier, we were visually spoiled.
Here are ten ways that from a formal photography education can benefit:
Networking
Probably the most valuable thing I received with my college education was the access it gave me to my area's industry network. Being in a smaller city, many local working photographers have some kind of connection to the Creative Academy. Also, the way it was structured meant each small class is together every day and can become very close, forming relationships that will likely help all of us in our careers. As they say, "It's who you know". Additionally, we were introduced to people at our local camera store and reps from companies like Nikon, Canon, and Profoto. As a class we visited local studios operated by Amazon, Zulily, Nordstrom and REI, and some of my classmates/colleagues are already working in these studios thanks to connections they made during school.
Hands-on education
Both Canon and Profoto supported the program and lent gear for students to use. Profoto outfitted our studio with strobes and modifiers and Canon supplied L-Series lenses among other things to our equipment checkout room. There was plenty of other useful gear too: a couple Ronins, video sliders, and audio recording equipment, to name a few. A personal favorite was the Phase One digital medium format camera with Schneider glass.
Assignments were almost always hands-on–usually to create photographs or video with specific criteria–and with professional equipment beyond the means of most students. This gives graduates an advantage in the world after school over people who haven't had a chance to work with the types of equipment found in professional studios.
Deadlines
The fast pace and hard deadlines help prepare you for the industry; having a tight schedule to work within also helps to skip the overthinking part of some people's creative process and forces you to take make a choice and take action.
Motivation
In line with deadlines, knowing you need to have an assignment done within a week means that you can't put off doing something that's out of your comfort zone. If you have an assignment to photograph a stranger on the street, work with a modeling agency, or photograph an executive on location and that happens to make you nervous, too bad. Do it or fail. Being compelled to do things you don't feel ready for while being held accountable for getting it done on time is fantastic for personal growth.
Body of work
Keeping busy as we are within the syllabus will inevitably result in a student graduating with a body of work ready to show potential clients and employers. The fact that this work is created with the knowledge that it will be critiqued and graded ensures it will be high quality, and the value of a solid portfolio cannot go overrated.
Exploration of self and style
Photography school is a wonderful place to try your hand at many types of photography including some you may have never tried if left to your own devices. Maybe you thought you wanted to be a food photographer but realized after some experimentation that you have a passion for fashion photography. The experiences are curated so you can actually get an idea of what each genre is like, allowing you to test the waters and then channel into your focal area. Also, in building that aforementioned body of work, your personal style will become evident to you as you keep creating.
Assisting experience
In school we were sometimes assigned to assist each other, and this exposes a student to other styles and ways of doing things, preparing one to better understand assisting, and therefore better be able to assist photographers professionally. Plus, when someone is assigned to assist YOU, it gives perspective on what a photographer wants, needs, and does not want from an assistant on a shoot which will help you do better for other photographers.
Internship
In most programs, an internship is required for graduation. This gives real-world working experience and can land you a job, as helps to build your network.
Business classes
One of the facets of being a professional photographer is being entrepreneurial; You'll need some business skills if you'd rather work for yourself than as an employee. I've heard a gripe about some photography programs lacking this feature and would recommend that if you do make the choice to go to school for photography, look for business classes in the curriculum. This is probably more of an issue with fine arts programs than commercial.
Credibility
While you don't need a degree at all to become a successful photographer, depending on who you'd like to work for (if not yourself), having one can help you be seen as a serious contender for a job and give an idea of what your skills may be.
*Editor's Note: You can read here how professional fashion photographer Nigel Barker explains to me how he feels about the role of a formal education within the modern photography realm. Nigel fully admits that it plays a role in hiring assistants because to some extent you understand the programs they've been through, and thus the minimum knowledge-base with which they come with.
Sadly, in these changing times for professional photography, it's getting harder to find a good school to attend. My program, which was affordable and comprehensive, has not taken any new enrollment this year so that it can be restructured and is reportedly being incorporated into the greater Creative Academy, blending it with the graphic design program. The venerable Brooks Institute, which some SCCA faculty attended, has recently closed its doors after many years of being an esteemed source of photographic education. Still, if you can find a good technical program, I think it can be a worthy investment in yourself and your future. Just make sure to shop around.
About The Author: Holly Roa is the sole proprietor of HJR Photos. With an education and love of photography, Holly love's "the thrill of capturing the perfect moment as it appears in front of my lens. I love the feeling I get when I go through the photos from a shoot and see the "ones." The keepers. The ones that speak. I am very grateful to be able to spend my time and energy creating and capturing moments for my livelihood. If you'd like to work together, please don't hesitate to contact me for a consultation.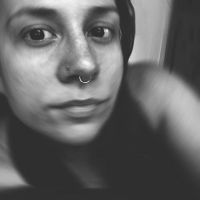 Holly Roa
Seattle based photographer with a side of videography, specializing in work involving animals, but basically a Jill of all trades. Instagram:
@HJRphotos