Elia Locardi has spent the last ten years traveling the world full time as a professional travel photographer. He's shot some of the most beautiful locations on the planet and shares his photos with the world. Now, he's sharing everything in between — the photography, food, travel, people, relationships and experiences that have shaped his career with his new series "Moments in Time," launched in partnership with Flickr + SmugMug and shot entirely on Fujifilm's X Series mirrorless digital cameras.
The 13-episode series follows Locardi through his trips in Singapore, Tokyo, the Netherlands, Rome, among other locations.
[Related Reading: Landscape Photography With Elia Locardi | A Full Hour Tutorial From Capture To Lightroom]
The more Locardi has explored our incredible planet, the more he's discovered that its true beauty doesn't reside only in the photos that we take, but rather in the relationships we build with the people we meet along the way, the cultures we explore, the stories we're inspired by, and all of the wonderful moments in time that we experience between capturing those frames.
"I wanted to encapsulate and share all of the wonderful moments that have enriched my life during my travels—the elements that surround my life as a photographer—the real things that I feel define who we are and shape us into what we become. Moreover, I wanted to help amplify the voices of others—the people that have helped inspire me the most with their knowledge and friendship," Locardi says.
Locardi's goal is for the viewer to come away with new knowledge, a passion for photography, and an enriching travel and cultural experience. As a Flickr member since 2010, he's thrilled to partner with the Flickr + SmugMug community to produce this series. "Many of the relationships I've built in real life with photographers around the world started on the Flickr community. It has helped me build connections and forge relationships through shared love and passion for photography and travel," says Locardi.
As a companion to the series, Locardi has created a group on Flickr's discussion forum that will give viewers a place to interact with him directly and further connect with the worldwide photography community online. Flickr group members will also get the inside scoop with behind the scenes and exclusive content captured during the production of the series. "Photography is the center of our center. We're driven by a consuming passion for photographers and the stories they tell. We've had a long-standing admiration and respect for Elia and his work and we're thrilled to have the opportunity to partner with him on this exciting series," said Scott Kinzie, VP Marketing at SmugMug+Flickr.
Where & When Can You View The Series?
Watch the full first episode of "Moments in Time" below. New episodes will be released every Tuesday through mid-September on Elia's Youtube Channel.
In this episode, Elia arrives in Singapore to connect with an old friend and talented commercial photographer, Edward Adios. As they discuss some of the fascinating things that make the Lion City so unique. Elia shares some of the best photography spots around The Helix Bridge and Marina Bay, where they later return to capture the world class laser show during Blue Hour. Elia also meets up with local documentary and street photographer Mindy Tan as she talks about her passion for capturing the rich history of Singapore before explaining her street photography techniques in Little India.
About Flickr:
Flickr helps people store and share their favorite photos and videos with those who matter to them. Fueled by photographers who are passionate about connecting with others through photography, Flickr offers users a place to explore and expand their craft. Together with SmugMug, which acquired Flickr last year, the united brands have created the largest and most influential photography-focused community in the world.
www.flickr.com
About Elia Locardi:
Elia Locardi is an internationally acclaimed professional travel photographer, writer, experienced public speaker and highly skilled educator who spends his life shooting some of the most beautiful locations in the world. Featured by Professional Photographer Magazine, CNet, Wacom, SmugMug Films, Adobe, Fujifilm and Fstoppers.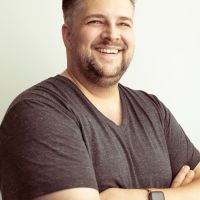 David J. Crewe
David J. Crewe is a full-time commercial photographer and Senior Editor with SLR Lounge. Based out of both Southern California & Las Vegas, Nevada. View his work and blog:
DavidJCrewe.com
Follow his Instagram:
@DavidJCrewe