Professionalism in our business is far too often overlooked as something of the utmost importance. Why? I haven't a clue, but it is what it is, and the problem is rampant. Professionalism is sort of one of those qualities that's hard to define, much less exemplify because it's really an amalgamation of traits and habits. It transcends every part of what you do and how your business is brought across, and as always, the devil is in the details.
Some possible clients (or anyone you meet) may not sit down and pick you apart from a checklist of things to come to the conclusion if you and your business are professional or not, but it's more something that is rather apparent or amiss. Much like how when walking on court or up to a member of the opposite sex can say a lot about the game you're about to play than if you had said a thing; the details in your conduct do the same. One such detail is your business correspondence, and in the day we live in, that's typically email.
Agreed, email can be the absolute bane of modern life, but it's a necessity. If you're going to use it, ensure your usage is in best form and that you come across as professional. How do you do this? Well aside from good grammar and spelling, and generally understanding that brevity and poignancy are your friends, having a good looking and informative email signature is a nice touch.
I understand entirely that many of you, as in tune with your photography equipment as you may be, may not be the most programming savvy, but Wisestamp is a service that puts that concern to bed and does any heavy lifting for you when it comes to creating and implementing a clean and effective email signature.
All you do to set it up is go to the Wisestamp site to sign up, where you'll be presented with a short form to fill in with you pertinent details and an image or logo of your choosing. The information is basic bits about your contact and address. You can also have little icons/buttons linking to social networks like LinkedIn, Facebook, Twitter, and so forth.
Once you've filled it all in, which should take about a minute, your stamp will be ready to go. From here you can choose from a few different free templates and browse others you have to pay a paltry $4 a month for. You will be asked which email client you use, like Gmail, and then download a plugin which installs with the ease of a double click.
If you regularly use email apps such as Mac Mail, Outlook or Thunderbird, you will be able to export your signature for use with these.
Yes, there is the paid Pro option which, as mentioned, is $4 a month, but when you consider that you may do lots of marketing and sales through email, that's a small price to pay for a better impression. You can also allow Wisestamp to share the links to your latest works on various platforms for you without the need to manually update each time or for each email.
I think it's one of the best free tools around you can implement right now and be up and running within minutes. It's free, and the free one will suffice for most, so why not give it a shot? 

Get yours here: Wisestamp.
Source: Business Insider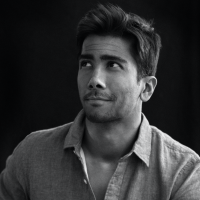 Kishore Sawh
A photographer and writer based in Miami, he can often be found at dog parks, and airports in London and Toronto. He is also a tremendous fan of flossing and the happiest guy around when the company's good.