The 24-70mm lens has long been a staple in many a professional photographer's kit, and if you are in the market for a fast, sharp, fixed-aperture zoom, chances are you've been poring over tech specs and 100% crops of some of the biggest contenders in this category.
Hands-on comparisons are preferable to the obsessive googling and pixel-peeping to which many photographers are prone when on the hunt for new glass, but it's not always practical to rent or borrow what you'd like to buy.
Bridging the gap between reality and the still image, though, is the next best thing to getting the gear into your own hands – YouTube. Ireland-based photographer and vlogger Anita Sadowska has pitted two of the top 24-70mm f/2.8 choices for Canon shooters against one another for your comparing pleasure in a recent video; Sigma's 24-70mm f/2.8 Art lens goes head to head with one of Canon's finest offerings, their own 24-70mm f/2.8L II.
Sigma's Art series has made a name for itself as a competitor to first party lenses in every focal length they've introduced, and Canon's 24-70mm f/2.8L II is known to be one of the sharpest and best in its class. In the video, Anita tests some important issues, including one that has been hanging like a raincloud over Sigma's head as user experiences rattle around photography communities – autofocus.
Check out the video to see the images Anita shot for comparison and hear her takes on that aforementioned autofocus, low light performance, image stabilization, price and more. If you've been eyeing a 24-70mm lens and these two are on your short list, you will surely find value in the video to aid in your decision within.
Which would you choose and why? Let us know in the comments!
SaveSave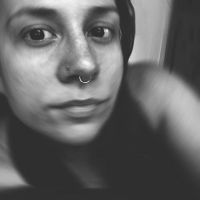 Holly Roa
Seattle based photographer with a side of videography, specializing in work involving animals, but basically a Jill of all trades. Instagram:
@HJRphotos