Few brands carry the mystic of Leica. Its allure is esoteric in nature, endearing itself to those with deep pockets and a penchant for chasing the light. It is no surprise that when this company holds a competition geared towards recognizing photographic excellence, it draws attention and some talented artists.
The company has announced the 12 finalists of for 2018 Leica Oskar Barnack Award. The grand prize grants the winner three things most photographers want: Cash, gear, and recognition. Here are the finalist below.
2018 Leica Oskar Barnack Award Finalists
 Ernesto Benavides, Peru: 'Dredges'
Vanja Bucan, Slovenia: 'Sequences of Truth and Deception'
Turi (Salvatore) Calafato, Italy: 'Amuninni 'u mari (Let's go to the sea)'
Daniel Chatard, Germany: 'Niemandsland' (No man's land)
Stephen Dock, France: 'Architecture of Violence'
Mary Gelman, Russia: 'Svetlana'
Samuel Gratacap, France: 'Presence'
Stéphane Lavoué, France: 'On the Edge of the World'
Max Pinckers, Belgium: 'Red Ink'
Elsa Stubbé, Belgium: 'Les extraterrestres ont mangé mon jardin' (The aliens have eaten my garden)
Christian Werner, Germany: 'Road to Ruin'
Kechun Zhang, China: 'Between the Mountains and Water'
For anyone unfamiliar with the Leica Oskar Barnack Award, it has a long history dating back to 1979 and its theme is one that should inspire us to develop our craft in order to find deeper meaning in our work.
An international jury awards the Leica Oskar Barnack Award to professional photographers whose unerring powers of observation capture and express the relationship between man and the environment in the most graphic form in a sequence of a minimum of 10 up to a maximum of 12 images.

The winners and finalists of the LOBA will be honoured in the course of a formal ceremony in Berlin on 10 October. The portfolios of all twelve finalists will then be on view from 10 to 31 October 2018 at a major exhibition in the 'Neuen Schule für Fotografie', Brunnenstrasse 188-190, 10119 Berlin. The LOBA Catalogue 2018, presenting the winners and finalists in detail with comprehensive portfolios and interview, will be published to accompany the exhibition.
Leica Oskar Barnack Award
€25,000 ($29,054)
(Leica M & a lens)  worth €10,000 ($11,624)
Leica Oskar Barnack Award Newcomer*
€10,000 ($11,624)
(Leica M & a lens)  worth €10,000 ($11,624)
*prospective photographers 25 & under
In addition to these two categories,  the ten additional finalists will each be rewarded with a cash prize of €2,500 ($2905.40) for their series of images. So, while it's too late to enter for 2018, this is a competition some of you may want to consider as a goal for 2019.
You can find the work of this years finalists and the results of previous competitions on the official website here.
You can find the official press release here.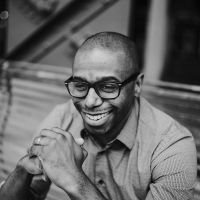 Wendell Weithers
Wendell is based in Atlanta where he shoots events, portraits, and food photography. He also supports his wife Andrea as she runs their cake design business, Sweet Details. Instagram:
Wendellwphoto