Rarely have we seen peripheral pieces of hardware that get the kind of buzz and attention as what surrounded Loupedeck. Not only did they break through their Kickstarter barrier in quite some fashion, but they also managed to deliver quite timely, and it was marketed as the only dedicated external unit for Lightroom, the most commonly used post processing software for photographers. And now, just a matter of months later, the creators of Loupedeck have released a follow-up called Loupedeck+, and not only is it for use with Lightroom, but with Skylum, and in beta for Capture One – and it's available today.
You can read my review of Loupedeck here, and if you have already done so you may recall that despite the fanfare around the product the verdict was not favorable, and I could not in good conscience recommend Loupedeck for many reasons, not smallest of which was cost for what you were getting – especially not with the other options on the market.
The build quality for the original was truly sub-par, with flimsy buttons that didn't depress with confidence, poor cabling structure, and an overall cheap feel for a product that launched at $299.  Then there was the lack of customizability; that you couldn't make any adjustments in the Library module; a crop dial that only allowed you to crop in stepped progression and thus no precision, and the list goes on. The former Nokia engineers behind the Loupedeck product have said this new version addresses many of the common issues:
"While the Loupedeck was the only device on the market custom-built to improve the Adobe Lightroom experience, the Loupedeck+ is now also compatible with popular photo editing software Skylum Aurora HDR (in addition to Adobe Lightroom Classic CC), and is designed with more functionalities, control and increased customization options. Following a year of overwhelming success and customer feedback, the Loupedeck+ was designed in Loupedeck's headquarters in Finland, with all updates solely based on feedback from the invested photography community."
Specifically, upgrades to the Loupedeck+ include:
Mechanical keys with a more precise and sturdy feel
Improved build quality
Two dedicated customizable dials and seventeen buttons
"Custom Mode" that allows full user control of all dials
Configuration software built from scratch for an even better, faster and more stable photo editing experience
The company has promised a unit of the new version to be sent for our review, and we'll be sure to test their claims against the product, but we do have to give credit for the fact that they've actually taken the audience feedback with the aim of improvement, as that's not something we see a lot of in our industry. In addition the company has lowered the launch price of the Loupedeck+ to $229 (compared the launch of the first gen at $299), and is also offering a cash-back opportunity of $50 for current Loupedeck owners.
You can get your Loupedeck+ here, and see our review here:
Loupedeck Review | A Thorough Review Of The Lightroom Controller Console
And if you're reading this you're likely into post processing, and if you really do and want to absorb lots of this kind of information, I highly suggest you take a look at our Lightroom Organization & Workflow workshops. and Premium SLRL Members get access to it all (all new courses we release, along with more direct access to the SLRL Staff). They'll get you up to speed, and fast, allowing you to get the most out of this program we spend so much time with.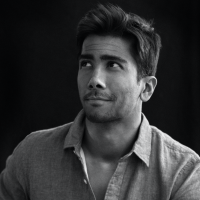 Kishore Sawh
A photographer and writer based in Miami, he can often be found at dog parks, and airports in London and Toronto. He is also a tremendous fan of flossing and the happiest guy around when the company's good.