Photographers don many hats: director, entrepreneur, showman, editor, just to name a few. There are moments within our career where we are required to extract a certain emotion from our subject, on the spot with no preparation, forced to rely on our wit and sense of humor to rescue us.
Whether you are an introvert, extrovert, or somewhere in between, you can't deny that possessing a great sense of humor is often the key to having a successful shoot. With so much to worry about while photographing, why not unload the stress of attempting to be funny and charming?
Photographer Peter Hurley, best known for his eccentric personality and 'picture' perfect head shots (check out his tutorial here), has come up with a way for photographers to put the age old phrase 'Smile!' to bed with his new unique resource: Hurleyisms.
The free site carries over 1000+ hilarious one-liners, most straight from Peter himself, created to relieve you of the horrors of having to force people to smile or candidly laugh. We've all been there, it isn't shameful to admit, but this site definitely makes you ponder of shoots of the past. The goal here is to bring enthusiasm and life to your set, giving your subject no other option but to laugh it off. Now of course, if you are going for more of a melancholy, somber mood this may not be the right resource, but either way, these quips are bound to be a hit and break the ice for a smooth sailing shoot.
You can access Hurleyisms on any iPhone, iPad, Android, or computer. Simply keep your phone or tethered laptop nearby, press play, and let the good times roll. Users have the ability to alter the pace at which the jokes appear so that it goes with the flow of your shoot.
Check out the site now for free, or pick up a monthly subscription for just $5. There's also a lifetime access option for $99.
Have a line that always get's your subjects going? Comment down below & share the wealth!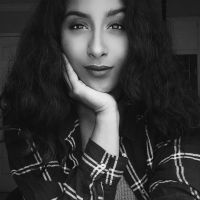 Shivani Reddy
Shivani wants to live in a world where laughter is the cure to pretty much everything. Since she can't claim "Serial Bingewatcher" as an occupation, she'll settle for wedding/portrait photographer at Lin and Jirsa & marketing coordinator here at SLR Lounge. For those rare moments when you won't find a camera in her hand, she will be dancing, eating a donut, or most likely watching Seinfeld. Follow her on Instagram:
@shivalry_inc