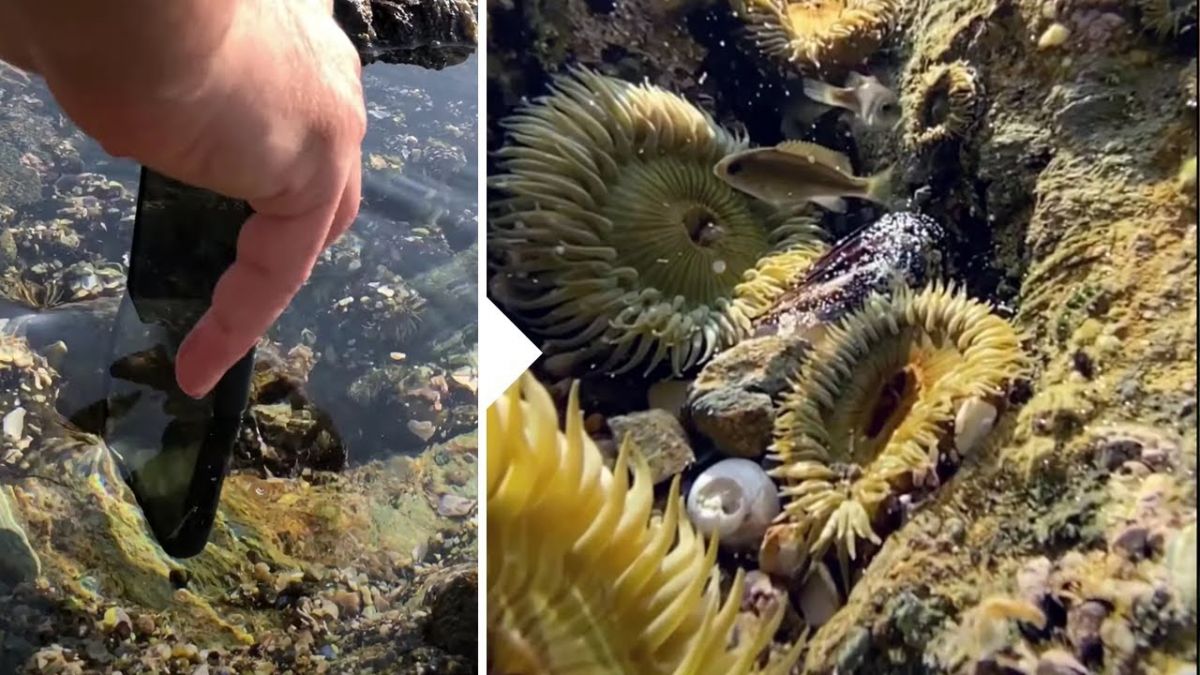 Slow motion video is a cinematography technique that, when used in the right scenarios, can add interest, beauty, or impact to a clip. For iPhone and other mobile devices, creating slow motion video has never been easier, and the quality and features get better with each version.  You can either capture your footage in "slo-mo" Mode, which is recommended, or you can slow down a prerecorded video.
Let's first get some inspiration from a recent slow motion tutorial from Pye Jirsa.  After that, we'll answer some of the most common slow motion iPhone video questions.
Slow-motion TikTok Tutorial iPhone
If you have a water-resistant phone with slow-mo, follow the steps in this video for interesting slow-motion underwater footage.
This article and video is part of our Minute Photography Series. These are designed to give you a quick inspiration for your creative photography in 60 seconds or less.  In contrast to our regular format of full, comprehensive education, this series will focus on short, simple, and easy ways for anyone, from beginners to professionals, to take better photos.
For more comprehensive education, see our latest workshop, Creative Photography 101, available in Premium and in our store. You can also see the original Tik Tok post here under our account @slrloungeofficial.
FAQs for Slow Motion Video on the iPhone
If the video tutorial above got you interested but you still have questions, here are answers to some of the most common questions we hear when it comes to slow motion iPhone video.
Does my iPhone have Slow Motion?
The iPhones starting with the iPhone 5S have the slow motion functionality.
What is iPhone slow motion fps (frames per section)?
The iPhone lets users shoot slow motion at 120 FPS, half of normal speed of 60 frames per second (FPS).  iPhone 8s and up give users the option to shoot at  240 FPS.  The video tutorial in this article uses 240 FPS.
Does Slo-mo work with both the front and back cameras?
The  iPhone 11, 11 Pro, or 11 Pro Max give users the ability to create slow motion videos on both the front and back cameras.  The slow motion features only work with your back camera for the previous versions of the iPhone.
Can I capture screenshot while recording slow motion?
Yes, you can capture photos while shooting in slow-motion. Simply press the white button in the corner of the screen to save a high-resolution snapshot to your camera roll.
Conclusion
We hope this quick and easy tutorial helps you get inspired to get out there and create some incredible slow motion videos on your iPhone.  If you have any questions or thoughts, please let us know in the comments below.