Google is one of those companies vying for position to be your everything. It wants to be your search engine, your online hangout, your entertainment hub, your office software suite, your file storage hub, your newspaper, financial advisor, and yes your photo and video storage manager. I wouldn't be surprised at all if Google MD and Google Taxes are just around the corner.  It's hard to expect every service to be amazing when someone or something is offering so much, but Google seems intent on continuously updating its services for the better. One of the developments you may not be aware of is image stabilization for your video footage via the Google Photos mobile  app. Let's see how well it handles some footage.
No Image Stabilization
Stabilized Footage
It's not a miracle worker, but no free option is. The reality is that when you have shaky footage on your phone, you're willing to take anything you can get. Additionally, skiing down a slope is a steep challenge for a stabilizer and what the app is capable of accomplishing is very respectable.
The fact that image stabilization is something that nonprofessionals would know about, let alone care about is a testament to how savvy our media sharing has become. Many "advanced" video features are continuing to find their way into the hands of casual consumers and the capability of our mobile camera/editing suite/production house/internet devices, which also happen to makes phone calls, is truly amazing.
You can download Google Photos for your Android device at Google Play.
via makeuseof.com.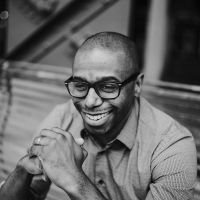 Wendell Weithers
Wendell is based in Atlanta where he shoots events, portraits, and food photography. He also supports his wife Andrea as she runs their cake design business, Sweet Details. Instagram:
Wendellwphoto