I've lamented before about the conflict between performance of a camera and practicality. Clearly, practicality wins 99% of the time, which is why we don't walk around town with a Phase One and why instead everyone chooses their phone.
That old adage that the best camera is the one you have on you holds with it some deep truth, and with the current range of mobile phones from Apple, Sony, Huawei, and Samsung, the best camera you have with you is actually pretty good, and fine for everyday photos. But it's also a bit annoying because you know just how much better your everyday images could be if the camera you always had with you was better. It's why we crave phones with much better cameras, and why something like the L16 camera from Light looks so promising.
When it was first shown in 2015 it was touted as the world's first multi-aperture computational camera. It uses a breakthrough folding optics design with what's touted as the most advanced imaging engine ever created; all to give you the control and ability of a DSLR with the convenience of a smartphone. It includes six 150mm f/2.4 telephoto lenses, five 70mm f/2 midrange lenses, and five 28mm f/2 wide-angle lenses. It also has a flash and a laser focus assist module nestled amongst the lenses. The images are then computationally fused to create a final 52MP resolution file.
That's some serious tech, and perhaps part of the reason why it's taken so long to arrive. But arrive it has, with the first order shipping July 14th, 2017, though that's to fulfill older orders (it's been sold out), as new ones have to wait briefly.
The L16 looks like it will appeal to all the minimalists and frankly, anyone who likes something capable and small. This is, perhaps, not that surprising with Fred Bould (of Nest Thermostats) being key to its design, and what you see here is the final product.
There have been some changes in locations of flash and lenses, but it roughly looks the same as it did 2 years ago. However, now that it's about ready to ship, it warrants another visit, and in a climate so geared to convenience over ability, and where smart phones are king it'll be interesting to see if that demographic fully adopts this.
Update (04/16/2017):
The Light16 is not currently available to order, as the company says they want to fulfill the preorders first, but expect that to be done and normal orders to commence late 2017. Estimated price to be $1,699.
You can check out sample gallery images here and more about the camera.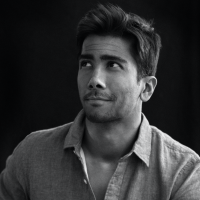 Kishore Sawh
A photographer and writer based in Miami, he can often be found at dog parks, and airports in London and Toronto. He is also a tremendous fan of flossing and the happiest guy around when the company's good.