If there is one thing that most objective observers of the industry can agree on, it is that Fujifilm's lineup of prime lenses is absolutely stellar; both in terms of their optical performance and usability. Among that lineup of prime lenses sits the 35mm F2 R WR, a lens that takes on an interesting design shape compared to other modern lenses from other systems, but that shines from the Fujifilm X-Series like a lighthouse along the Pacific coast.
How does this lens compare to other 35mm options for the X-Series? How does it perform out in the real world? If you only have room in your kit for one 35mm prime lens, is this the one that you should get for your X-Series camera? We will answer these questions and more in our official review of the Fujifilm XF 35mm F2 R WR.
Build & Handling
As I alluded to in the intro, the 35mm F2 R WR, in addition to the other Fujifilm F2 Prime lenses, takes on this tapered design where the lens is smallest towards the front and largest at the base where it connects to the camera. This is the opposite of what most lenses do on other systems, so it can take some getting used to. But the reason for this makes a ton of sense, and you can thank the X-Pro2 for it.
You see, since the X-Pro2 (and the X-Pro1 for that matter) feature that impressive hybrid optical/electronic viewfinder, these small and compact prime lenses were designed so that they would not – for the most part – get in the way of that optical viewfinder when someone using the X-Pro series camera chose to make use of the OVF. This is less a problem for Leica lenses which are true split-image rangefinders, but the Fuji's are not. Some Leica lenses for their M-mount extend far into the FOV, but you are still able to tell precisely where you are focused.  In practice and real-world use, it is mostly a cosmetic thing that won't really affect you while you are shooting.
Specs
In terms of specs, the Fujifilm XF 35mm F2 is rocking the following:
X-Mount Lens/APS-C Format
53mm (35mm Equivalent)
Aperture Range: f/2 to f/16
Two ED & Two Aspherical Elements
Nano-GI Lens Coating
Internal Focusing AF System
Physical Aperture Ring
Weather-Sealed Construction
Rounded 9-Blade Diaphragm
Comparisons & Alternatives
The most direct comparison that many of you will make to the XF 35mm F2 R WR will be to the XF 35mm F1.4. Portrait photographers especially will want to consider their choice between these two lenses carefully. The 35mm F1.4 is, as you would expect, a much larger lens, but what you won't see on the spec sheet is that it is also one of the oldest lenses in the Fujifilm X-Series lineup. It makes a loud and incredibly annoying noise when you use the AF, and on top of that, it is slower to focus in addition to not being weather-sealed.
By comparison, the 35mm F2 R WR is virtually silent focusing, as well as much faster focusing and is completely weather sealed. For most of you, unless you are absolutely dead set on that F1.4 aperture, we recommend the 35mm F2 R WR for those reasons.
But the 35mm F1.4 is not the only lens that you should compare the 35mm F2 R WR with. Probably the most well-liked and lauded lens for the Fujifilm X-Series –besides Fujifilm's own lenses– is the Mitakon 35mm F0.95 II, and while this lens has the disadvantage of being manual focus only, it offers a look and image quality that stands alone in the Fujifilm ecosystem.
Fujifilm has a new 33mm F1.0 prime lens on their roadmap, and that lens will feature AF, possibly meaning that the Mitakon's time as a fan-favorite 35mm lens has an expiration date. Regardless, for most general use cases the 35mm R WR makes more sense than either of these lenses, but if you are looking for a special lens for your Fuji and don't mind manual focus (which you shouldn't be afraid of thanks to Fujifilm's excellent focus peaking implementation) then the Mitakon offering should be very heavily considered as well.
Shooting Experience
Versatility
In terms of versatility, the Fujifilm XF 35mm F2 R WR fills the same role in the X-Series as a 50mm F1.8 would on your traditional full-frame DSLR system. It is a prime lens that is fast enough for most reasonably lit situations and has some of the snappiest AF performance of any Fujifilm lens in the system. You could just as easily take this lens out for some casual street photography or take it into the studio for some portraits or product work.
The caveat to that, as with 50mm lenses on DSLR systems, is that in extremely tight spaces or small rooms this lens may not offer enough composition flexibility. In that case, something like the 23mm F2 R WR could make more sense.
AF/MF Performance
In terms of its AF performance, as mentioned above, this lens offers some of the best AF capability of any Fujifilm lens. It is a fast point to point and is also a great performer when you're needing to track subjects (when paired with one of Fujifilm's higher-end bodies that have improved AF settings and functionality). The only real downside to this lens is it's manual focusing ability, thanks in large part to its very design.
This lens has it's focusing ring at the front of the lens, and due to that tapered design that makes for a somewhat small focusing ring. But it doesn't end there, as with every other Fujifilm X-Series lens this lens is the focus by wire which means that the manual focus experience will never be as good as with a true manual focus lens (like the Mitakon we mentioned previously).
That said, given that this is 2018 and most of you are using AF 98% of the time, this is really only a nitpicky gripe that most of you likely wouldn't ever care about or even notice. However, we wanted to bring it up.
Bokeh
The bokeh on this lens is acceptable for an F2 lens on an APS-C system, but it is not going to be blowing any minds. It is smooth and subjectively pleasing to the eye, but if you are a real bokeh fanatic then you will want to have a look at the 35mm F1.4 or the Mitakon over the 35mm F2 R WR. This isn't to say that the bokeh is bad, but let's just say that the bokeh is not a strong point of this lens when compared to other options in the Fujifilm system.
Chromatic Aberration
Most modern lenses these days do a great job of controlling CA, either through optical means or through in-camera trickery, and that is no different here with the Fujifilm XF 35mm F2 R WR. In some extreme cases you may still end up with some CA on your images in heavily backlight scenes, but it can usually be easily corrected for in Lightroom or Capture One with no problem. That said, as a whole, it is mostly pretty well controlled with this lens.
In Summary
The Fujifilm XF 35mm F/2 R WR is the perfect lens for any X-shooter, really. We would actually even recommend it over the kit 18-55mm lens that you can buy with many of the X-Series cameras.
The lens is fast, its weather sealed, its got great image quality, stellar sharpness, and offers some of the best AF performance of any Fujifilm compatible lens. Add to that the lens is a 50mm full frame equivalent and you have just about the perfect walk-around lens for travel, portraits, street, even sports so long as your subjects are not far away.
The combination of speed, AF accuracy, image quality and build quality makes this one the – in our opinion – must have lenses in the Fuji system. Yes, you lose out on a little bokeh and depth of field from the F1.4 version, but for this lens, the advantages far outweigh those slight disadvantages. If you're rocking a Fujifilm kit now, or plan to in the future, you should definitely add this lens to the top of your list.
It is currently sitting right around the $400 mark over on B&H, but sometimes it can be had for even less. If you are looking into buying a Fujifilm camera check to see if this lens is available in the kit with that body; as good as the standard Fujifilm kit lens is, this is the better choice if you have the option.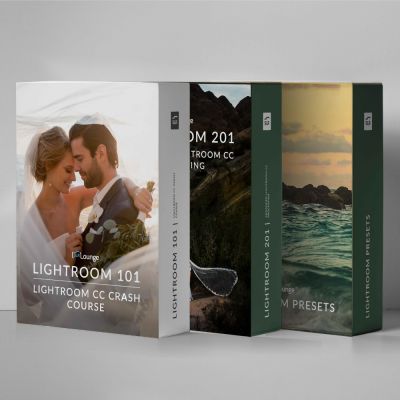 SLRLounge WORKSHOPS
Let us guide you in your photography journey with the best photography education and resources. Browse our complete, comprehensive solutions below and take the next step in your photography.
SEE WORKSHOPS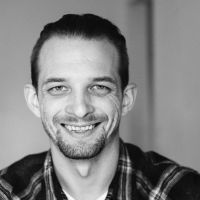 Anthony Thurston
Anthony is a Portland, Oregon based
boudoir photographer
specializing in dark and moody natural light imagery that focuses on body positivity and sexual empowerment.