More fun news for instant film fans came out this week, Fujifilm has announced the launch of INSTAX Mini 11, the latest innovation in its long line of popular INSTAX instant cameras and Smartphone printers.
The INSTAX Mini 11 has been designed for optimal portability along with a fresh, trendy look. Available in five new colors, the Mini 11 boasts the following new features and benefits:
Automatic Exposure function for better pictures day or night
The "Automatic Exposure" function automatically senses the level of ambient light when the shutter button is pressed, and optimizes the shutter speed and flash output according to the condition. It allows even novice INSTAX users to take photos that are automatically properly exposed regardless of conditions, producing high-quality instant photo prints on the spot.
Selfie Mode for quick and easy selfies
Users can activate the Selfie Mode, perfect for taking selfies and close-up shots, by simply pulling out the front end edge of the lens after powering the camera on. This makes it super easy to take selfies and close-up pictures.
Custom, interchangeable shutter buttons for style and personalization
The Mini 11 comes with two replaceable and stylish shutter button stickers; a fun and easy way to change the button's look and to personalize the camera.
Updated design with attention to detail
Mini 11's rounder, softer, modern look is a direct homage to its Mini 9 predecessor. Contrasting design elements on the Mini 11 are achieved by using a different material around the lens from the rest of the camera body. The Mini 11 is available in five pastel, pale-tone colors – Blush Pink, Sky Blue, Charcoal Gray, Ice White, and Lilac Purple.
Also accompanying the launch of this exciting new instant camera are two new INSTAX instant film varieties; INSTAX Mini Blue Marble film and INSTAX Square White Marble film. Both have marble-patterned print frames transforming everyday photos into unique, fun keepsakes.
Fujifilm's INSTAX Mini 11 instant camera will be available at a manufacturer's suggested retail price of $69.95 USD ($89.99 CDN) and is expected to be available for purchase mid-March, 2020. For more information about the INSTAX Mini 11, visit the official page here.
Key Features of the INSTAX Mini 11 Instant Camera
Successor to the INSTAX Mini 9 camera

Slim body size

Transparent ring lens

Debossed INSTAX logo on film door

Automatic Exposure – the Mini 11 automatically selects the optimal shutter speed in any environment.  No need to adjust a dial!

One-touch Selfie Mode – the Mini 11 has a built-in macro mode and selfie mirror for the perfect selfie.  You don't need a close-up lens attachment. Just pull out the lens barrel until the "Selfie Mode" mark appears!

Includes 2 shutter button design accessories (a glow-in the-dark and jewel-like button cover) that can be attached to the shutter button for fun customization!

Lens – 2 components, 2 elements, f = 60 mm, 1:12.7
Check Pricing & Availability of the Instax Mini 11 Here;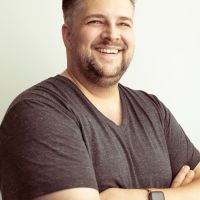 David J. Crewe
David J. Crewe is a full-time commercial photographer and Senior Editor with SLR Lounge. Based out of both Southern California & Las Vegas, Nevada. View his work and blog:
DavidJCrewe.com
Follow his Instagram:
@DavidJCrewe