As if you hadn't heard, Adobe released a major update to its suite of Creative Cloud apps, and Lightroom was blessed with a slider that seems to be all the rage at the moment. The Dehaze slider has been proven to be a powerful tool, raising questions as to the algorithms used to achieve the effect in a way that differentiates it from the Contrast slider.
And it is different, though how necessary this tool is and how often photographers will find themselves in want or need of it is questionable. In fact, there's something to be said for the fact that it may only be in such demand because it isn't available to everyone, so naturally, everyone wants it. If you aren't an Adobe CC subscriber, you aren't yet privy to this feature, but photographer Stu Maschwitz, the founder of Prolost, has developed a set of Dehaze Presets For Lightroom to sort of level the playing field – and the preset pack is free.
The only caveat is that you need to be running Lightroom 6.1, as it has the capability to execute the dehaze, but doesn't have the slider built in. According to Maschwitz,
Lightroom 6.1 (perpetual) has the same camera raw innards as Lightroom 2015.1 (CC), including the ability to process the Dehaze adjustment. So a photo with Dehaze applied will render correctly in 6.1 (even though the parameter isn't available), and a preset that changes the Dehaze settings will also work…
Also worth nothing, he also says that "Dehaze seems to work by algorithmically separating surface details from shapes and then estimating depth based on coloration consistent with atmospheric haze. It's a neat trick, but be careful with it — the results are interesting, but not magic…" This is important because it really isn't magic, and you can achieve a similar effect with the added benefit of local adjustment control of a brush by creating your own brush and upping Contrast, Clarity, Saturation and Sharpening – nice to add to the presets.
Where to download
You can find out more about Maschwitz here on Prolost, and find the download link to the presets here.
If you are in the habit of fine tuning your images with Lightroom, and you know how beneficial a good set of presets are, and that custom brushes are just some of the best tools a Lightroom user has at his/her disposal, you would do yourself a disservice not to check out our Preset System. It's a comprehensive system unlike any other for workflow and comes with a long list of custom brushes.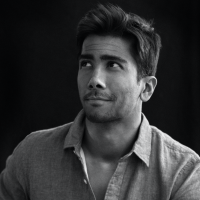 Kishore Sawh
A photographer and writer based in Miami, he can often be found at dog parks, and airports in London and Toronto. He is also a tremendous fan of flossing and the happiest guy around when the company's good.