Flexthemes is a new theme by Flothemes that combines the classic, elegant design of a signature Flothemes website with new drag and drop functionality for easy customization and setup.
For those familiar with WordPress builders like Divi and Elementor, you've seen WordPress themes with the ability to customize without digging into the code. The main difference, however, is that Flexthemes will likely get you to a better looking result given the design-focused DNA of the the Flothemes team.
Here's a brief demo:
Flexthemes is launching with three themes to give you a solid starting point for your website.  Of course, you can customize the fonts, spacing and other elements on the page, but we recommend that you stick closely to the original designs.  Here are the three themes:
Benefits or Pros of Flexthemes
Beauty – As mentioned, when it comes to aesthetics, few websites match those of Flothemes WordPress Themes. If you're not aesthetically inclined in the design department, no one will know based on how great your site will look straight out of the box.
Uniqueness – These designs aren't as ubiquitous as some Squarespace templates or other WordPress themes on the market, so you don't have to worry too much about getting lost in a sea of lookalike sites. Your site will more uniquely represent your brand, especially considering the added customization options available in the new themes with easy-to-use tools like the FlexBlock builder. As an added bonus, you can fully customize the mobile version of your site in the same way to make sure your site remains visually consistent across multiple devices.
WordPress Customizability – A self hosted WordPress site has many advantages (and some disadvantages) when compared to hosted platforms like Wix and Squarespace. The main advantage is control over the entire website, from the functionality to the SEO.  Click here for a full comparison.
Drawbacks or Cons of Flexthemes
WordPress Setup and Maintenance – As alluded to earlier, WordPress has its drawbacks as well when compared to other content management systems. Simply put, WordPress sites will take more time and knowledge to manage, and you may have to spend time in forums and with support tickets from theme and plugin makers to keep your site functioning exactly as intended.
Price Point – For serious professional photographers, a one-time investment of $279 in a refined, unique website that's easy-to-use is a justifiable expense. Just keep in mind that the theme cost would be on top of your domain and hosting costs, which would likely add $10-$20/month to your total depending on your hosting provider and domain registrar. I should also add that, in most cases, users can take advantage of discounts if they time it right as the Flothemes team offers multiple sales throughout the year. As a bonus, SLR Lounge Premium members can save $69 off any Flothemes premium website theme.
This theme on the higher end of the spectrum when it comes to pricing for WordPress Themes, which are mostly priced below the $100 mark.  However, many of these cheaper themes don't come with all of the functionality that you need without additional (often paid) plugins. Furthermore, you're paying for Flotheme's customer service and support as well.
So all in all, if you're looking for a beautiful theme to set you apart from the photo studio down the street, and you're willing to put in the extra work that comes with running a self-hosted WordPress site, then you should absolutely consider Flexthemes as a solution.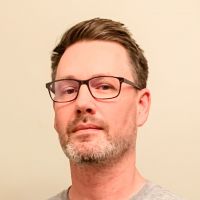 Sean Lewis
Sean fell into photography while teaching for a non-profit. What started as a minor task - documenting guest speakers and classroom activities - grew into a major obsession, and eventually led to a position shooting with Lin & Jirsa. Nowadays, at SLR Lounge, Sean's work as a marketing associate merges his interest in the fields of photography and education.