"The A9 isn't a sports camera because Sony doesn't have any long glass." That's the stock response from A9 critics when faced with the claim that the A9 is indeed a sports camera. It's so prevalent a critique it's almost an adage, and, arguably, inaccurate.
The critique also has no legs for longevity because we can assume that Sony will be releasing some fast, long glass soon, given their typical pace. In the meantime (which we suspect will be a short time) the FE 100-400mm F4.5-5.6 GM OSS has arrived, and it's very, very good.
We had a chance to spend some time with it a few months back, and while it was for a short duration it was enough to know they had something special. It was a high-performing 400mm with a small footprint and for under $3k. Now, that feeling is backed up by DXO's technical review of the 100-400 GM, and it proves to not only be a Canon contender, but a Canon beater.
"While there has been some slightly improved performance in more recent models, such as the Canon EF 100-400mm 4.5-5.6L IS II, Sony's new FE 100-400mm F4.5-5.6 GM OSS stands out not only for its seismic shift in sharpness, but also for being not much different in size to the FE 70-200mm F2.8. Best of all, perhaps, is that for once there's a tele-zoom that offers seriously impressive image quality at that prized 400mm focal length."

Compared to the Canon EF 100-400mm 4.5-5.6L IS II, which has very similar specifications, the Sony FE 100-400mm F4.5-5.6 GM OSS surpasses it in overall performance, even if it doesn't quite have the excellent uniform performance of the Canon over the focal range. Still, the Sony delivers significantly higher sharpness levels at both ends of the zoom range when wide-open, including the vaunted 400mm focal length and matches it in-between. Stopped down, the Sony is sharper at every focal length."
That's high praise, because those Canon lenses are excellent, and to give credit where it is due DXO is clear that the Canon 100-400 has more even uniformity of performance across the range, and the 200-400 f/4L still gets an overall DXO score of 30 vs the Sony's 29. That said, the 200-400L is a $11,000 lens compared to the Sony's price tag of $2,800, and the Sony is still sharper. The holdout of the L? Obviously it has more transmission given it's f/4 throughout, but also better handling of CA.
It's hard to imagine that Sony will rest on its laurels as the A9 proliferates in the wild and not develop more fast glass, primes included. In fact, given that Sony has fleshed out the 'trinity' of zooms for the FE line as they did in May we'd expect long and fast glass are next on the docket. And if they're anything like this 100-400 GM, well, it'll be interesting to see if the critics change their tune. We're certainly seeing the maturation of the Sony E-mount this year, and matriculation is rapid.
We'll get the 100-400mm GM in soon for a longer look.
PS – Interesting to note though, that of the lenses pitted against each other within the realm, it was Sigma who came out on top overall with their120-300mm f/2.8…
Source: DXO Mark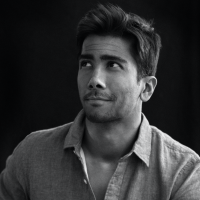 Kishore Sawh
A photographer and writer based in Miami, he can often be found at dog parks, and airports in London and Toronto. He is also a tremendous fan of flossing and the happiest guy around when the company's good.