From inception-like landscape images to mind-blowing and super unique selfies, in this video the COOPH photographers share their most creative tips for awesome drone photography! If you want to make your aerial photography stand out then have a look at the top tips shown in this video. We won't go into the step by step in the write-up, as you really should have a look at the full video to see the process in action, but here are 3 of the crazy concepts covered in this awesome new video.
Drone Wall – Simple Two-Picture-Method
Drone Fold – Three-Picture-Method
Drone. Distortion – Advanced Multi-Picture-Method
Are you experimenting with your drone too? It's been a while but this video has got me inspired to dust off my old drone to try and go recreate some of these this weekend! Don't hesitate and share your images with us! Simply tag @SLRLounge, @thecooph, and #coophshoutout on Instagram for a chance to be featured in our stories. We can't wait to see your pics!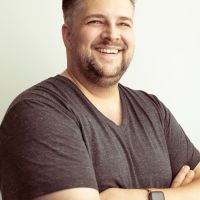 David J. Crewe
David J. Crewe is a full-time commercial photographer and Senior Editor with SLR Lounge. Based out of both Southern California & Las Vegas, Nevada. View his work and blog:
DavidJCrewe.com
Follow his Instagram:
@DavidJCrewe