Chris Knight is a photographer known for his dramatic lighting style, and lately, he's been sharing his knowledge on the topic far and wide via various photography education resources. He wrote an article for us last month, and also participated in a short interview with our Editor-In-Chief, Kishore Sawh. Recently, Knight released a book and has done three short Creative Live classes as part of their annual Photoshop Week, but the big one is his recent workshop with PRO EDU, called Dramatic Portraiture & Lighting with Chris Knight.
PRO EDU has released a free teaser for the workshop on their YouTube channel demonstrating the subtle differences and striking similarities between five soft modifiers when used in basically the same way.
It's a little surprising just how similar all look if you aren't observing the catchlights. There are subtle differences in gradation between shadow and light and levels of contrast, but when soft sources are brought in close to the subject to maximize that softness and used from the same angle, metered to the same brightness, the look is pretty close. The one exception is the small strip box used – its narrow width (less than a foot in this case) really focuses the light where it is directed with very little spill.
Spill and catchlight are really the determining factors when choosing a modifier for this style when basing on looks alone. Portability and ease of set-up might be a factor if you aren't able to leave your equipment set up in a studio. For that, you can't really beat the umbrella or an umbrella-style softbox.
Chris' Gear Bag:
Pentax 645z
120mm Macro
90mm
55mm
28-45mm
Pentax K-1
28-105mm
Profoto B1s (portable kit)
Profoto Air Remote
Profoto OCF Grid Kit
We can garner from this video Chris is using various Profoto Octaboxes, Umbrellas, a Stripbox,  and the famous Profoto Beauty Dish.
Which look is your favorite, which modifier do you prefer to use yourself, and why? Let us know in the comments!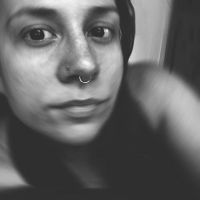 Holly Roa
Seattle based photographer with a side of videography, specializing in work involving animals, but basically a Jill of all trades. Instagram:
@HJRphotos