Since mirrorless has crested the photography mountain dominated by DSLR and point & shoots, and closed the gap, one of the primary benefits of such a system is autofocus. It seems like all I hear about these days with the release of a new camera is the autofocus, and how it's the world's fastest, etc. Regardless, autofocus is a huge marketing point for camera manufacturers because it actually does matter in everyday performance, and thus helping nail results. Have you ever wanted to know what your camera's autofocus points were doing when you took the pictures home and uploaded? There's a free plug-in for Lightroom that will show you just that. (Ironically your mirrorless may not be supported…yet)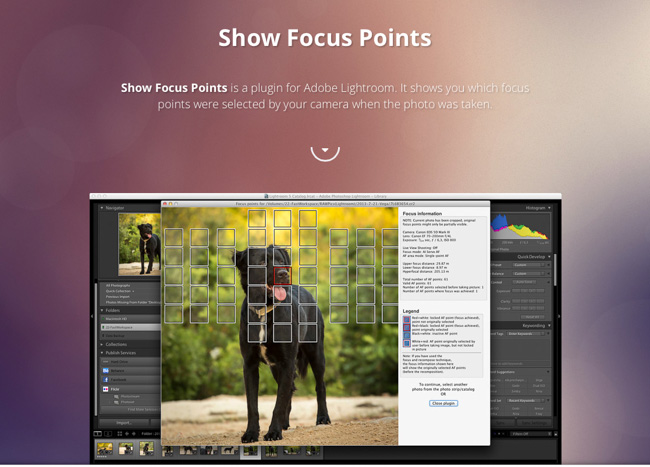 Show Focus Points is a plug-in for Adobe Lightroom that allows you to easily see where and what each focus point was doing at the moment the shutter release button was clicked, and the image created. Not only will it show you the layout of your focus points overlaying the image, it has a legend on the side that shows you what the coloration means: from Red + White showing you a locked AF point, to an inactive AF point, and more. The window will also display other EXIF data that you're more commonly used to.
While the interface isn't entirely seamless, and can, at times, feel a little clumsy and dated, it does a good job at the one job it was meant to do, and there's something to be said for focus and simplicity – not that we get much of that in photography these days with cameras that try to do it all.
At the moment, there isn't support for a wide variety of brands, but it wouldn't be hard to imagine that the list will be growing, and quickly. It's also entirely free, only takes two minutes to install, and available for both Windows and MAC platforms.
Thoughts
It really is a cinch to download and install, and the interface is very self explanatory. I did, however, have a few issues with it. Due to the array of cameras I shoot with, many of those images were from unsupported brands and bodies, so it was only the Nikon and Canon bodies that were supported for now. Then there are the JPEG files that don't have the right, or enough data to show anything, and if you, like me, open a Lightroom library image in Photoshop for editing, and save it back into LR, it will likely save as a TIF and the plugin doesn't seem to recognize any EXIF data from that.
It's also good to note that if you do a focus recompose technique while shooting, your data will be a bit off. Get it here.
Source: PetaPixel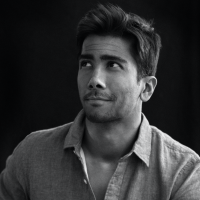 Kishore Sawh
A photographer and writer based in Miami, he can often be found at dog parks, and airports in London and Toronto. He is also a tremendous fan of flossing and the happiest guy around when the company's good.