If the past 5 months have told us something about Canon, it's that Canon is beginning to give more attention to, and place more value on mirrorless as a market segment. The rather obvious trend to the consumers in the market has been the tectonic shift to mirrorless, largely induced by Sony's A7 and also continually carried on by Fuji. Nikon and Canon, however, had made paltry attempts to join the group.
Seemingly unsure of whether they wanted to detract from their basic bread & butter stable of DSLRs, their offerings were puzzling at best, and mistakes at worst, at least until Canon released their M5 in the fall. We had some hands on time with the M5 just as it was announced (full review in progress) and what we walked away concluding was that Canon had finally produced a mirrorless contender.
One of the great facets of the M5 was the inclusion of Canon's Dual Pixel AF, a feature that Canon has been touting in their C-line like the C100 (though began with the 70D) since 2013, and now has trickled down into the likes of the M5 and Canon's newest slew of releases, the M6, Rebel T7i, and EOS 77D. but what exactly is the benefit of Dual Pixel AF (not to be confused with Dual Pixel Raw)?
Well, Canon has released a new video pitting it side-by-side against a more common Hybrid CMOS AF, and the benefits can be clearly seen. Essentially, Dual Pixel AF's magic, as described by the video, is that it utilizes phase-difference AF pixels that handle both imaging and phase-difference AF, and they cover 80% of the sensor. That combination with the addition of a touch screen is rather brilliant, making for smooth transitions of focal points, and crisp tracking of subject with little effort. Check it out, and check out more about the new M6 here.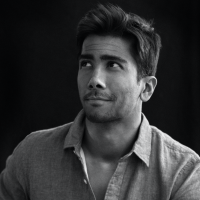 Kishore Sawh
A photographer and writer based in Miami, he can often be found at dog parks, and airports in London and Toronto. He is also a tremendous fan of flossing and the happiest guy around when the company's good.