This is part 3 of our 4-part review of the Canon 7D Mark II.  If you're an action sports/telephoto wildlife photographer, click HERE.  If you're a landscape or astro-landscape photographer, click HERE!
Using The Canon 7D Mark II for Weddings and Portraits
So, why would you want to use the Canon 7D Mark II for weddings and portraits?  It's a crop-sensor camera built for speed, and the only people who seem to be truly excited about it are telephoto sports shooters.
Still, as a near-flagship camera, it has a lot to offer.  Even folks who don't need blazing speed or "extra reach" should consider the 7D mk2, and I'm going to explain why.
The camera is basically a 5D mk3 lite, with even newer autofocus. In fact, there's no other way to get this much AF reliability in such an affordable package without compromising in other areas.
Since this is one part of our overall Canon 7D Mark II review, let's just dive into the pros and cons of using this camera for weddings and portraits.  Please feel free to chime in with your comments or questions below!
Pros:
Professional Image Quality
In past generations, it seemed like Canon's APS-C sensors were decidedly less capable than Canon's full-frame sensors.  Canon's 8-18 megapixel 1.6x crop sensor technology was hot stuff back in the days of the 20D, but it hasn't come very far since then.  The 7D Mark II is an attempt to change this trend, with image quality nearly on par with Canon full-frame sensors from ISO 100-1600, and "professionally acceptable" at ISO 3200-6400, too. Wow!
Professional Build Quality
Wedding photographers, and photojournalist types in general, are notoriously abusive with their equipment.  Sure, you could "get the job done" with any camera.  We always seem to have that debate- yes, you could photograph a wedding with a Rebel if you had to…However, year after year, the more weddings and photo shoots you do, the more you're gonna put serious mileage on your camera bodies.  I don't know a single full-time wedding / portrait photographer whose camera isn't all scratched up, with the paint worn off all around the bottom.
It's not just a matter of weather sealing and magnesium-alloy, by the way. Controls and customization are a huge part of what makes a camera professionally useful.  For example, in most shooting conditions, I'd much rather have a Canon 7D Mark II than a Canon 6D, because the 7-series controls and customizations are much more extensive and versatile.  Call me crazy, but I like my pro-series buttons and dials and customizations THAT much.
Professional Focus Performance
As sports photographers have already proven, the 7D Mark II's autofocus is stellar.  And if there is anything besides dimly lit sports stadiums that demand reliable autofocus, it's dimly lit churches and downright pitch-black reception halls.
Then again, some pros seem to be happily dumping their DSLR systems in favor of either a Fuji or Sony mirrorless system, even some full-time pros. I know from experience and testing that none of these new systems can match the AF reliability offered by Canon's high-end DSLRs, so clearly it's a matter of personal preference and standards. I happen to have very high standards for low-light AF, and this has been the #1 reason why I can't switch to a mirrorless system yet.  I shoot a lot with extremely fast lenses, wide open, and this is where I find that many other systems begin to choke.  If you personally shoot with less exotic lenses, at less shallow apertures, you might not need what the 7D mk2 offers.
Man-made snowstorm?  The 7D mk2 tracks subjects without a problem!
Superior Focus Point Spread
One thing that will always be a huge advantage for crop sensors is focus point spread. Canon shooters first realized this when they upgraded from the 20D to the very first 5D in 2005, and saw just how "clumped together" the AF points were in the dead-center of the viewfinder.  Nikon shooters, the same thing with the D300 and the D3…
The 7D Mark II follows this trend in a big way: It boasts 65 AF points, all cross-type, (when used with fast enough lenses) and they practically blanket the entire viewfinder.
If you shoot a lot of active types of portraits, such as families with children, you'll find this to be a huge advantage over the likes of the 6D and 5D mk2, and even a slight advantage over the 5D mk3!  There is just no substitute for having AF points everywhere; it's an awesome tool to have at your disposal when photographing kids that scurry everywhere…
Plenty Wide Angle Lens Options
Crop-sensors previously also suffered from a severe lack of ultra-wide angle lens options.  If you wanted to get to certain focal ranges, you had no choice but to go to full-frame.
Well, while both Canon and Nikon have admittedly not put much effort into rectifying this issue, the third party lens makers have been hard at work. We now have as many, if not more, lens options which are all extremely sharp and well-built:
Tokina 11-16mm f/2.8
Tokina 11-20mm f/2.8
Tokina 12-24mm f/4
Tokina 12-28mm f/4
Tamron 10-24mm f/3.5-4.5
Sigma 10-20mm f/3.5
Sigma 10-20mm f/4-5.6
It is still true that if you want weather-sealed L glass on a crop-sensor, you're out of luck, but to me even as a full-time wedding photographer, this has never been an issue; I've been heavily abusing all my crop-sensor lenses for many years and they're doing just fine.
Plus, even though the Sigma 18-35mm f/1.8 Art isn't all that wide, it's a perfect focal range for photojournalism, in my opinion. It is also, possibly, an omen of things to come from Sigma.  Could a 10-18mm f/1.8 Art be around the corner?  I hope so!
Affordable & Lightweight
Crop-sensor kits will always be lighter and smaller than full-frame kits.  It may not seem like a deal-breaker to many, but add up the price and weight of 2-3 full-frame f/2.8 zooms and 1-2 full-frame bodies, and compare it to the price and weight of 2-3 APS-C f/2.8 zooms and 1-2 APS-C bodies, throw in a prime or two and the difference will be at least $3,000-$4,000, and many lbs/kg.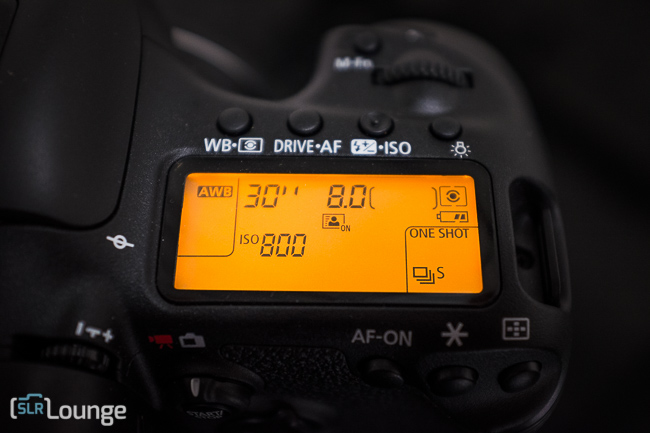 Cons:
Slightly Less High ISO Flexibility Than Full-Frame
If you're utterly obsessed with shooting natural light in pitch-black conditions, then the difference between crop sensors and full-frame may be a permanent deal-breaker for you. Even though today's crop sensors are beating yesteryear's full-frame sensors, today's full-frame sensors are pushing the envelope even further.
Here's what it comes down to for me: I have a certain style of shooting, and just don't seem to need to go past ISO 3200 or 6400 for much of what I do.  I like to push the envelope from time to time, so yes, I'll always own a full-frame body for that purpose. But do I need two full-frame bodies?  Not any longer.  More on that in a minute.
Slightly Fewer Options For Achieving Super-Shallow DOF
While crop sensors do have some awesome ultra-wide zoom options now, fast-aperture options are a bit limited at wider angles.  There is simply no way to match the look of a full-frame sensor with a 24mm f/1.4 or 35mm f/1.4. If this is important to you, then you'll want at least one full-frame body in your camera bag. (Again, maybe just one).
However, there are a handful of great options for achieving shallow depth at medium and telephoto focal lengths, since 50mm and 85mm lenses work quite nicely on a crop sensor.  Plus, combining two different sensor size effectively doubles your focal range options.
For example, I'd pair a 7D Mark II with 5D mk3, using a Sigma 35mm f/1.4 Art and Sigma 85mm f/1.4 EX. This would give me 35, ~50, 85, and ~135mm primes in a package far lighter and more affordable than two full-frame bodies and all four of those separate primes.
Some folks may not be able or willing to juggle the different focal lengths and crop factors, and that's OK.  Personally, with cameras as similar in operation as the 7D mk2 and 5D mk3, I find that it's a great way to simplify and lighten my camera bag, while saving a few bucks too.  Toss in a Tokina 11-20mm f/2.8 on the ultra-wide end and a Sigma 70-200mm f/2.8 OS or Tamron 70-200mm f/2.8 VC on the long end, and you've got pretty much the ultimate wedding & portrait photography kit that a budget-conscious shopper could ever dream of.
That is, if full-frame is at least an option for you, but maybe not your entire kit.  If you're on a very serious budget, and can only afford a crop-sensor system, I might consider the following to be an ultimate DSLR kit:
Canon 7D mark II
Canon 70D or Canon 7D "classic" as 2nd / backup camera
Tokina 11-16mm f/2.8 or Tokina 11-20mm f/2.8
Sigma 18-35mm f/1.8 Art
Sigma 50mm f/1.4 EX or Sigma 50mm f/1.4 Art
Sigma 50-150mm f/2.8 EX DC OS
-or- Sigma 70-200mm f/2.8 EX OS
-or- Tamron 70-200mm f/2.8 VC
-or- Canon 70-200mm f/2.8 L IS
If you're the type of person who likes the 24-70 range, then I suppose you could add that to full-frame kit, or get a 17-50 2.8 for a crop sensor kit, but personally I'd rather have the Sigma 18-35.
 Decide Between Crop-Sensor and Full-Frame, or Both?
This is where we come down to the decision-maker;  If you've got enough money for an entire full-frame setup, then you probably stopped reading this review a while ago, or at least you should have. Go buy whatever bag of gear you want, and enjoy!
However, if you're like myself and most of the photography world, you do have to consider price even in your long-term gear-buying decisions, and a crop-sensor system might be a very good choice.  The bottom line is that if you're going to shoot professionally, anything at all really, (not just weddings or portraits), YOU NEED TWO CAMERAS.  And as it stands, in my opinion, at least one Canon 7D Mark II belongs in your bag. Even if I had the budget for full-frame, I'd rather have a Canon 7D Mark II as my 2nd body to a 5D mk3, rather than an old 5D mk2 or 6D that I had laying around.
I threw as much flare as I possibly could at this AF system, and it just wouldn't quit!
Conclusion
That's about it. Just those two cons, compared to the rather significant set of pros. And while the drawbacks are really only relevant to the most extreme envelope-pushers who demand the shallowest DOF and the highest ISOs, all the benefits will be noticed by casual and serious shooters alike, the more they use their camera.
So if you're a wedding/event/portrait photographer, part-time or even full-time, I would highly recommend giving the Canon 7D Mark II your consideration.  It is extremely capable as a primary camera for a working pro, and is even a superior backup/2nd camera for those who already own (or plan to own) a full-frame body.
Owning similar cameras with two sensor sizes does have drawbacks, but there are also advantages for those who can wrap their mind around it.  Throw in a crop-sensor lens or two in order to take full advantage of the 1.6x sensor size, and you won't be disappointed!
Canon 7D mk2, Canon 24mm f/2.8 EF-S STM
Final Review Summary Coming Soon!
Stay tuned for our final wrap-up of the 7D Mark II review.  Suffice to say, we've really enjoyed using this camera and we're having a hard time finding reasons not to buy one!
Happy clicking,
=Matt=