Canon's 77D sits in a curious new spot in the DSLR lineup – not quite a prosumer model, but a step up from the established entry-level Rebel line. What's really interesting is that the Rebel T7i and 80D are both strikingly similar to the 77D in specs.
These three cameras share a 24-megapixel sensor, a 45-point all cross-type autofocus system, and an articulating 1.04 million-dot LCD. The 77D and the T7i are essentially the same camera internally, and the body styling of the 77D clearly looks to the 80D as the camera it wants to be when it grows up, with its AF-ON button, thumbwheel and top LCD.
Features
24.2MP APS-C CMOS Sensor
DIGIC 7 Image Processor
3.0" 1.04m-Dot Vari-Angle Touchscreen
Full HD 1080p Video Recording at 60 fps
45-Point All Cross-Type Phase-Detect AF
Dual Pixel CMOS AF
Up to 6 fps Shooting and ISO 51200
Built-In Wi-Fi with NFC, Bluetooth
Top LCD and Rear Quick Control Dial
RGB+IR 7560-Pixel Metering Sensor
As mentioned previously, the 77D's feature set is a mishmash of the cameras on either side of it in the lineup. While the T7i, 77D, and 80D have a swath of similar capabilities, the 77D is a Rebel at heart, enclosed in a body that is styled after Canon's prosumer and professional models (as far as body features that add convenience to the shooting experience go, anyway), all while keeping that plastic Rebel feel and light weight.
Evidence that it is, in fact, a downgrade from the 80D, the 77D has a dimmer pentamirror viewfinder to the 80D's pentaprism, a composite body vs the 80D's magnesium alloy, lacks weather-sealing, and the shutter maxes out one stop slower than the 80D's 1/8000, topping out at 1/4000.
Those coveting 4K-everything will be quick to note that this camera does not shoot it. Instead, it shoots a variety of video resolutions topping out at 1080p HD. Realistically, 1080p is plenty for most people's needs, and those who are seriously serious about video probably wouldn't choose this camera anyway for another reason, which we will discuss in the 'performance' section.
Dual Pixel AF is a newer development in Canon cameras that works in live view for stills and video, and it's definitely an ace in Canon's hand. It's good stuff – you can read more about what it does and how it works here.
The 77D has numerous automatic modes that also allow for bits of guided customization without the user needing to know what all the different settings actually do. On that note, there is a lot of guidance that the 77D offers which can either be adored or ignored by turning guidance off in the settings menu. There is a whole separate 'Guided Menu' that can be activated, with little cartoonish images and a lighter color scheme that doesn't look as sleek and polished as the black look in "standard" mode.
Performance
This will certainly be plenty of camera for its amateur target market. The 24.2 megapixel CMOS sensor provides good image quality up to about ISO 1600, usable to about 6400 if you can stand some noise and aren't planning on making a large print.
I did notice some color discrepancy when photographing a fuchsia-colored flower. On the back of the 77D, it looked noticeably red. In Lightroom, using most of the "camera" profiles ("camera standard," "camera portrait," etc) the red look remained, but switching to "Adobe Standard" revealed a fuchsia flower pretty close to how it looked in real life. Because of this, I have a little bit of concern for some colors when shooting JPEG or video.
The 77D performed well when taking action shots. The 6 frame-per-second burst, while not in the same class as entry-level mirrorless cameras, was good for capturing a rapid succession of shots. More impressively, that 45-point all-cross-type autofocus system really got its chance to shine, landing focus on most shots with moving subjects. However, even when using a fast SD card there was a tendency to for the camera to hang up while processing longer bursts, leaving you with an irritating "busy" message on the LCD that takes its sweet time vacating so you can review images.
While the video function is quite capable for most purposes, Canon has once again made an omission that instantly downgrades this camera for serious video production purposes: there is a mic input, which is a step in the right direction, but there is no headphone jack to monitor audio. No one who is serious about capturing audio is going to record it without monitoring, and no one who is serious about video is not serious about audio.
Hobbyists who may not be audio purists, on the other hand, should enjoy capturing video with this camera. It has 5-axis image stabilization for video which works well and allows for hand-held shooting, and users are able to touch the screen to change focus with Dual-Pixel AF while recording. The transition is smooth and looks great. Focus tracking while shooting video works reasonably well. Very quick movement can throw it off, but it regains focus quickly most of the time and if not, you can tap the screen where you would like to focus.
The ability to focus by touch is also available in live view, and it's nice for when you want to change the focus point quickly from one side of the screen to the other, anywhere on the screen, unconstrained by focus points.
The touch screen, in general, is responsive and gestures are intuitive. It feels similar to using a smartphone, whereas some manufacturers who haven't quite figured out how to make a proper touchscreen leave you stabbing at the screen with your finger and cursing at the camera when it won't do what you want. Canon has done well here.
Battery life is fine – neither mind-blowing nor disappointing, rated for 820 shots per charge. The review unit came with only one battery, and that's posed no issue at all, unlike the mirrorless M5 which really could have used a second battery on hand. If you shoot a lot of video or prefer live view, your battery will drain faster and a spare is recommended.
The body style is, in my opinion, the biggest selling point for this camera over the Rebel T7i. It offers an AF/ON button for back button focus, a thumb wheel so aperture and shutter speed can easily be changed while looking through the viewfinder, and a top LCD to see settings at a glance. These are the features borrowed from higher-end cameras and they definitely make a difference to a serious shooter. That said, there are still fewer buttons on the body than a higher end body, like the 5D series, and photographers who are used to that setup will likely still find themselves annoyed looking through menus for settings. The touchscreen, however, does help alleviate some of the irritation, at least.
The articulating screen is really useful as it can be seen from just about any angle – from the front of the camera, behind it, above, or below, in either portrait or landscape orientation. It also flips around to face the body when not in use to protect it from scratches. The LCD itself looks lovely; it is vibrant and crisp, though like all LCD's, is prone to becoming difficult to view in bright light.
WiFi connection with iOS was fast and easy, worked flawlessly, and was really useful. The camera can also be controlled via Canon's Camera Connect app using WiFi. It's worth mentioning here that these most recent Canon cameras have WIFI transfer to a science, and it's awesome for quick uploads to Instagram or any other way you'd want to share photos online.
Who Is It For?
Being so similar to both the Rebel T7i and the 80D, consumers who are shopping for a new DSLR will have to split some hairs to decide which body is the best fit.
Those who just want to click away while the camera does most of the calculating would be happy with this, but could also save a few bucks and go with the Rebel, whose lack of external controls probably wouldn't perturb those photographers.
If you want to take video professionally or would like to become a more avid videographer as a hobby, the 80D is better suited to that purpose with its headphone jack for monitoring audio, unless you don't mind using an external recorder like a Zoom or Tascam.
The 77D would make a good first DSLR for someone who would like similar functionality to an 80D without the weight or added price. It's a good choice for someone wanting to dabble in video or shoot home movies and isn't too concerned with audio or with the ability to shoot 4k.
Advanced amateurs who either plan to or who currently shoot primarily in manual mode but don't want a heavier or significantly more expensive body would benefit from the added external controls of the 77D over the more basic Rebel T7i. The not-so-advanced amateurs who want room to grow will appreciate all the guided options – the camera can essentially teach you how to use it and in a sense, how to shoot.
Conclusion
The biggest drawbacks were the obnoxiously long wait for long bursts to process, the lack of external controls compared to a higher-end body (though a marked improvement over the T7i for those that care,) and the questionable color reproduction for at least fuchsia shades when shooting in a mode where color is "baked in." The light, plasticky body can be either a pro or a con, depending on a person's preferences and value on weight and durability. Sure, it feels cheaper than a 5D Mark IV, but it's a lot lighter to carry around all day, and a lot less expensive.
Still, it generally will deliver good results and should serve its intended audience well. It's a good camera for beginners, and for that market, I wouldn't hesitate to recommend. Those who are experienced with prosumer and professional bodies would likely encounter annoyances, but, separating the results from the experience, it will still produce high-quality photographs.
You can get one here.
SAMPLES
Lenses used: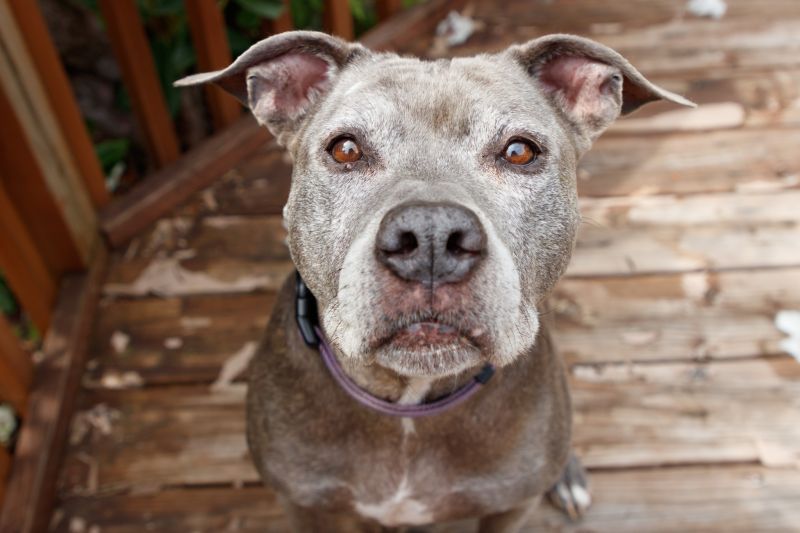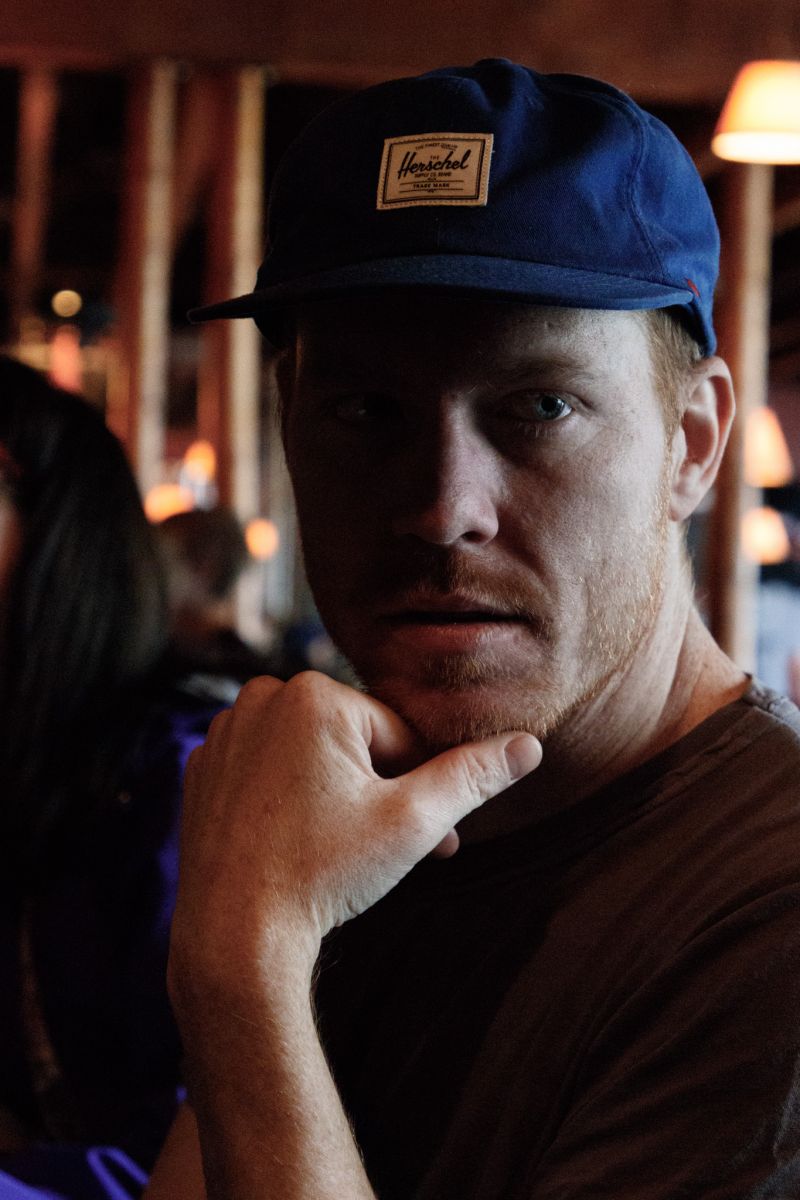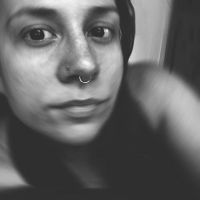 Holly Roa
Seattle based photographer with a side of videography, specializing in work involving animals, but basically a Jill of all trades. Instagram:
@HJRphotos