Fujifilm is synonymous with photography, but it's not their cameras that made them famous at first. Indeed, their legendary status among photographers was earned as a film manufacturer! Even today, they make some of the best films, including negative, black & white, and transparency/slide films. Today, however, we are talking about the best Fuji cameras for photography, because they too have earned legendary status, indeed.
It is no surprise that Fujifilm digital cameras are known for two things: beautifully rendered colors/tones, and classic camera design.
So, whether you are looking for a camera that creates gorgeous images easily or a camera that looks cool and retro, (or both!) …you're in the right place if you're shopping for a Fujifilm camera.
However, choosing the best Fujifilm camera is not easy, in fact, it's downright complicated, and here's why: Fujifilm makes two mounts, the X-Mount which has an APSC crop factor, (1.5x) and the GFX G-mount, which is a medium format digital camera! Fuji does not make full-frame mirrorless cameras, and they allegedly have no plans to ever do so. This allows the brand overall to make one of the most unique offerings on the market.
Ranging in price from under $1,000 to well over $5,000, how do you pick which Fujifilm camera is right for you? In this guide, we are going to break down which are the best Fujifilm cameras; not just by price, but also, by which photography subjects would go best with which cameras.
What To Look For In The Best Fujifilm Cameras
Fujifilm delivers both versatility and value, indeed. However, you may not get both of those things in the same camera, of course. Therefore, the best thing you can do is prioritize your needs and invest in a camera with strengths that suit those needs.
For example, if you're a landscape photographer, you'll be more concerned about resolution and dynamic range than frames per second. Oppositely, if you're photographing candid moments, special events, or family vacations, then you must look for a camera that can handle action, and low light, and be relatively portable & compact.
But, we're getting ahead of ourselves! Let's dive in and find out which are the best Fujifilm cameras for photography…
Best Fujifilm Camera For Portrait Photography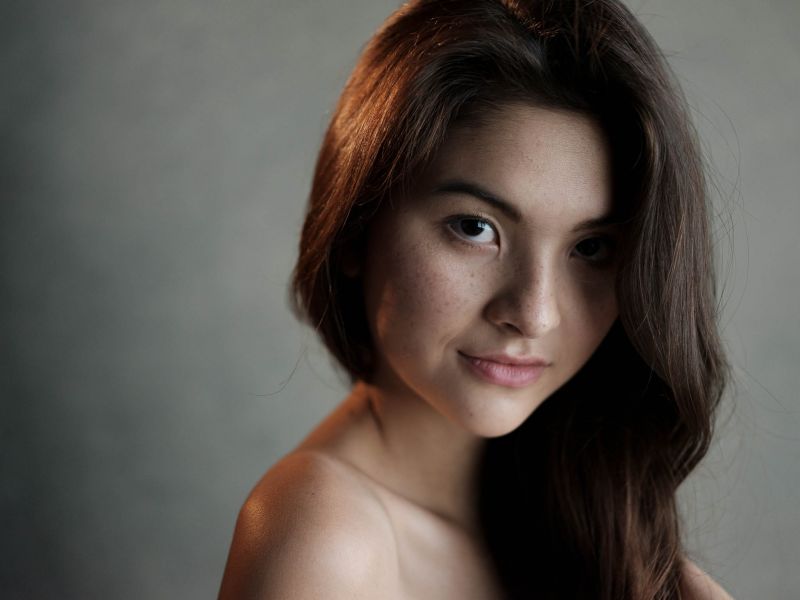 Portraits are a common photography subject for everyone from beginners and hobbyists to serious professionals. With that in mind, there are a few priorities that portrait photographers will be concerned about: How good is the camera's autofocus; can it easily detect faces/eyes, and lock onto them? Also, how do the images look, specifically with regard to color and skin tones?
Fujifilm X-H2 ($1,999, B&H | Amazon)
With a 40-megapixel X-mount sensor, this is one of the best values available to portrait photographers today. Fujifilm's X-Trans sensor is truly unique and delivers impressive image quality. Fuji's in-camera image processing is also legendary, with film emulation modes that create a timeless aesthetic for skin tones.
The Fuji X-H2 also offers pro features such as impressive hybrid autofocus with good face and eye detection, as well as technical specs for working photographers such as dual card slots and in-body stabilization, plus a rugged, weather-sealed camera body.
It is also not just the best Fuji camera under $2K, but it's actually one of the best sub-$2K cameras of any brand.
Fujifilm GFX 50S II ($3,199, B&H | Amazon)
For those portrait photographers with a larger budget, (for both cameras and lenses) …it is likely that a full-frame mirrorless camera is on your shopping list. However, what about upgrading all the way to medium format? Just a few years ago, medium format was out of reach of most consumers, and even working pros, because it was extremely expensive, enormously oversized, and very limited in terms of lens selection.
The Fuji GFX series worked hard to change all of those things, and the Fuji GFX 50S II is the best value ever offered in medium format digital. At just around $3,200 for the body alone, and with excellent portrait lenses from $750, this is one of the most professionally capable cameras on the market, at a very affordable price for its sensor size. It's a bit slower of a camera, and not necessarily made for high-speed action, but it's perfect for most types of portraiture from family, couples/engagements, maternity/newborn, and fashion/editorial work.
Best Fujifilm Camera For Wedding Photography
Wedding photographers, and photojournalists in general, don't need extremely high resolutions as much as they need speed and accuracy. Also, it's important to note that in any professional field of photography where "once in a lifetime" events are happening, having a backup camera is a very good idea, too.
Fujifilm X-H2S ($2,499, B&H | Amazon)
For the reasons we just mentioned, the Fuji X-H2S gets our nod as the best camera for wedding photography, and photojournalism in general. Its 26-megapixel X-Trans sensor has a perfect balance of resolution and speed, with a blazing fast 15-40 FPS. (We never need more than ~10 for weddings!)
More importantly than sheer FPS, the Fuji X-H2S is incredibly responsive overall. The sensor's readout speed means there is almost no rolling shutter effect at all for fast-moving subjects, and the gorgeous, large, high-resolution viewfinder (5.7M-dot) viewfinder is quite responsive, too.
Of course, at $2,499, you might be hard-pressed to afford two of these cameras for professional work. Thankfully, we can give a nod to the Fuji X-T5 as an excellent backup or 2nd camera for wedding photographers; it pairs beautifully with the X-H2S and offers a 40-megapixel sensor that you might appreciate when you're doing portraits in the middle of a wedding day. Alternatively, the Fuji X-T4 is still a great flagship camera and a good backup for wedding work.(All of these cameras have IBIS and dual card slots, by the way.)
Best Fujifilm Camera For Landscape & Nature Photography
When it comes to landscape and similar types of static, still photography, your priorities as a photographer tend to shift a lot. Obviously, you don't need blazing-fast speed anymore, unless you also do wildlife photography. (We'll get to that next!)
Many landscape photographers often consider not just the autofocus capabilities of a camera, for example, but they'll even consider all-manual lenses, too! With this in mind, we definitely change our recommendations, for various reasons…
Fujifilm GFX 100S ($5,499, B&H | Amazon)
This is, simply put, the best landscape photography camera in existence. (Digital camera, that is! Fuji Velvia film on a large format camera could also claim such a title…)
With a 100-megapixel medium format sensor, no other camera can compete with its sheer resolution. Also, with Fujifilm's legendary color science, you have access to a digital version of that "Velvia look".
The Fuji GFX 100S is not for everyone, of course, at $5.5K without a lens. In fact, unless you're making a good living selling giant photo prints in a fine art photography gallery, you probably don't need this camera. There's good news, though, for those of you who just really want the medium format experience. Read on!
Fujifilm GFX 50S II ($3,199, B&H | Amazon)
Similar in many ways to the GFX 100S, the Fuji GFX 50S II is a much more affordable camera. In fact, at $3.2K it is more affordable than many full-frame cameras, some with lower resolution.
This is the perfect camera for any type of outdoor, nature, or fine art photographer who is going to be making large prints with their images, yet doesn't have an "unlimited" budget. Also, Fuji offers the same color settings that emulate the beautiful Velvia film with this and other Fuji cameras.
Fujifilm X-T5 ($1,699, B&H | Amazon)
Almost cutting the medium format budget in half, this camera packs the biggest punch at the lowest price, relatively speaking. Landscape, travel, and adventurous photographers of all types will appreciate the Fuji X-T5's ability to deliver 8K resolution on a budget, in an ergonomic, stylish package. It will stand out from a crowd of other cameras with its retro style, yet it also offers decent portability compared to full-frame options from Sony, Canon, Nikon, or Panasonic.
Best Fuji camera for action sports & wildlife photography
This is where the subject matter becomes very demanding, and your priorities as photographers must shift. Autofocus speed, and the ability to track moving subjects, becomes the most important camera feature by far. Then, frames per second (FPS) is also important, though image quality in low light (at high ISOs) is extremely important, too!
Fujifilm X-H2S ($2,499, B&H | Amazon)
There is no avoiding the truth here: Wildlife and action sports photography are one of the most demanding genres of photography. Thankfully, the Fuji X-H2S, as we mentioned before, is the speed demon of the Fujifilm camera lineup. You'll be restricted to a 26-megapixel sensor, however, the X-Trans technology ensures very clean images even at extreme ISOs.
As a bonus, the 1.5X crop factor adds "reach" to your telephoto lenses compared to a full-frame camera. So, this means that Fuji's most exotic wildlife lens, the Fuji XF 150-600mm, is effectively a 225-900mm lens! That's a serious advantage.
Keep in mind of course that if your telephoto subjects are not extremely fast-moving, then you'll do just fine with the slightly slower Fuji X-H2S or X-T5, and you'll gain the 40-megapixel sensor that really levels the playing field in terms of competing with full-frame's resolution.
Best Fujifilm Camera For Travel Photography
With the most extensive, versatile APSC system on the market, one thing that Fuji does better than any other camera maker is providing portable, lightweight, yet durable cameras that are perfect for travel. Especially if you are visiting anywhere with beautiful, vibrant colors, you'll love having a Fuji camera! The ability to capture gorgeous images in-camera with zero editing, (and transfer these images straight to your phone, whether you shoot raw or JPG) makes Fuji an excellent choice for any photographer on the go.
Fujifilm X-S10 ($999, B&H | Amazon)
The Fuji X-S10 also happens to be the best Fujifilm camera under $1,000, and the best Fujifilm camera for beginners of all types! Although its $999 price tag does not include a lens, there are numerous lenses priced well under $500 that should suit any need.
Since the Fuji X-S10 is one of the most affordable cameras to offer in-body stabilization, you have an extra advantage when working with affordable, compact prime lenses such as the Fuji XF 16m f/2.8 WR, or professional portrait lenses such as the Sigma 30mm f/1.4 DC DN C. ($264)
All in all, this final camera on our recommendation really showcases what Fuji is capable of delivering: beautiful results from an excellent image sensor, and unprecedented value for your money.
Best Fujifilm Camera For Photography | Conclusion
By now it should be obvious why we recommend Fujifilm cameras in general. Their camera lineup is one of the most diverse and one of the most capable. The best Fuji camera for photography is, indeed, going to be among the best cameras, period!
We should once again mention that these recommendations are given specifically for photography, and not videography. That's not to say that Fuji cameras aren't excellent for video, of course; indeed they really are! However, we would simply make our recommendations a little differently if your primary focus was videos and not photos.
Either way, if you're looking to unleash your artistic eye and capture photographs with total creative freedom, a Fujifilm camera should be one of your top considerations.