Prime Day is here again, happening July 11-12, 2023.  This highly anticipated event offers Black-Friday-like deals on a wide array of products. And for photographers, it's a golden chance to take advantage of exclusive deals on cameras, lenses, accessories, and more.  In this guide, we will dive into the world of Amazon Prime Day for photographers, equipping you with valuable insights, tips, and recommendations to maximize your shopping experience.
What Is Amazon Prime Day?
If you're not familiar with Prime Day, it's essentially a 48-hour flash sale on thousands of items from various retailers on Amazon, with the caveat being that to take advantage of them you must be an Amazon Prime member. Should you get Prime to take advantage of this? That depends, but Prime usually runs about $139 a year and depending on what you're buying, you could offset the price easily. Even if you're not sure, there's a 30-day free trial you can sign up for.
What to Expect from Amazon Prime Day as a Photographer
Amazon will be adding new deals for Prime Day almost by the minute throughout the period, and many of those will be 'Lightning Deals'. These deals are highly-discounted deals that last only for a few hours. They happen every day on Amazon anyway, but on Prime Day they are rampant and are the ones to really jump on. Basically, if you see something you want, act fast.
Of course, as with any big sale, there are a few great deals hidden in a sea of average ones, so we're here to help you navigate through them so that you can save on things you need (or just want) for your photography hobby or business.
To get started, check out the full Camera and Photo Section of Prime Day.
What to Look Out For
Be skeptical about some of the "deals" that you see on Amazon Prime Day, as some are simply marked up in order to be discounted and some are not exclusive to Amazon.  If, for example, a camera is available on Amazon Prime Day at a discount, there's a good chance, it's also available at your favorite retailer for the same price.
For instance, if you take a look at the screenshot below, you'll see that the Sony a7 III "Prime Day Deal" on Amazon is the same price as the same camera on B&H.
Of course, if you were going to buy this camera anyways, it doesn't necessarily hurt to purchase it now and the temporary price drop could be legitimate across all retailers.
What to Buy
That said, there are still tons of great deals to take advantage of this year.  This is especially true with accessories and smaller brands in the photography industry.  Below are some of our favorites.  Note that some of them may not be available anymore by the time you click on them.
Amazon Basics Products
Amazon Basics products that you need on a shoot and in your office are great things to buy on Amazon Prime Day.  These include the following:
Amazon Basics 8-Pack Rechargeable AA NiMH Batteries, 2000 mAh
Amazon Basics Aluminum Light Photography Tripod Stand with Case
Memory Cards, Hard Drives & Storage
Cameras & Lenses

Camera Bags
Other Accessories & Misc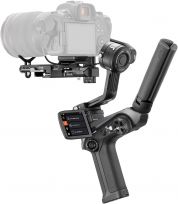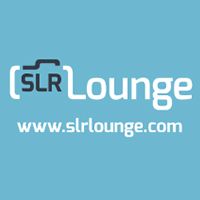 SLR Lounge Official
Articles by SLR Lounge Official are created by multiple authors. They represent official announcements by SLR Lounge.