Most beginning photographers—those who started within the last ten to fifteen years—have only ever used a digital camera, whether it be a traditional camera body, smartphone, or tablet. The reasons for this likely come down to convenience and cost. Today, even the most affordable digital cameras come loaded with features that make capturing decent images easier than ever, and there's no requirement to invest in developing the photos. 
So, who still practices film photography? This may come as a surprise, but film photographers continue to occupy a thriving artistic space in the world of photography. Through their body of work, these artists have shown that it's a space worth exploring, even within arguably one of the most difficult genres: Wedding Photography.
Below, you'll no doubt find inspiration from our must-follow list of amazing film wedding photographers:
"My approach applies fine art photography to the living, breathing, fast-moving phenomenon that is a wedding. For me, it is all about making something beautiful." – Website Bio
Whether you know it or not, there's a very good chance you've seen Jose Villa's photographs. Jose tops several "Best Photographer" lists, including those compiled by Martha Stewart Weddings, Harper's Bazaar, Style Me Pretty, and Vogue. He has photographed several celebrity weddings as well, including the recent high-profile wedding of Nick Jonas and Priyanka Chopra, among others.
"Using an approach that combines documentary and fine art styles, Erich captures beautiful, honest, and timeless images." – Website Bio
Erich's long lists of credentials and praises include "one of the best wedding photographers in the world" by Harper's Bazaar and Martha Stewart Weddings. He was also twice named "film photographer of the year" by Belle Lumiere Magazine.
"Through building trust and confidence, my clients open up and share the many layers of their stories, allowing me to capture their emotion and depth." –  Website Bio
Caroline found photography as an art minor in college, and she continued her photographic journey as she earned her Masters of Education.  Caroline worked as a high school physics teacher before eventually switching over to photography full time.
You can find Caroline's workshop, "Light & Love: A Storytelling Photography Workshop," in our store.
"I search with my heart, my soul and my lens in hopes of recording these small fleeting articles of imense importance." –  Website Bio
Paul found inspiration in photography when he photographed his son, and he's now a highly sought after, globe-trotting photographer and educator. Shot in a style that "captures the deeper elements" of a wedding day, Paul's work has been featured in Rangefinder Magazine and Style Me Pretty, among other publications.
"I shoot film because of its seamless process and unparalleled ability to produce the images I love." – Website Bio
Like others on this list, Jonathan Canlas' work has appeared in print and online in a variety of high-profile publications, including Martha Stewart Weddings, Southern Weddings, and more. Jonathan shoots exclusively on film, and like the medium, his work is honest and direct. In addition to shooting, Jon also shares his love and knowledge of film with others. Don't miss his "Find in a Box" workshop that dives into all things film photography.
"My use of fresh and simple composition, and natural light has evolved from a deep love and respect for the art and craft of shooting film." – Website Bio
Jen's amazing imagery has graced the covers and pages of several top magazines, including everything from photography-based publications like Rangefinder Magazine to popular fashion magazines like Harper's Bazaar and several others. Jen has authored a collection of guide books for photographers and she regularly speaks at conferences like WPPI, among others.
"Most days she has a camera in hand and is capturing the delicious moments in life." – Website Bio
View this post on Instagram
Elizabeth Messina's client list reads like a celebrity menu, and her images have had no trouble finding their way onto the covers and into the pages of numerous publications. Speaking of publications, Elizabeth has also authored or co-authored three books, which touch on diverse topics ranging from shooting in natural light to documenting a close friend's encounter with breast cancer.
"From 20s glamour to marigold splendor, Karen captures the unique spirit of each wedding she shoots, rendering it with stylistic elegance and emotional richness." – Website Bio
When she's not busy shooting weddings (many for celebrities and other distinguished clients), Karen divides her time between photographing food, families, and portraiture, as well as teaching one-on-one and group photography workshops.
"Martyr's work is informed by the gravity of historic, mid-century black & white photojournalism. He blends traditional photochemical shooting & processing methods with digital scanning & printing techniques to achieve a classic look with modern legs." – Website Bio
Johnny Martyr is a contemporary photographer active in the Frederick, Maryland area. Martyr's lifestyle portraiture & documentary art can be found in the pages of Huffington Post, Marie Claire, Modern Wedding, PetaPixel, & BuzzFeed, as well as on the walls of Maryland galleries like ArtistAngle & The Delaplaine.
We hope you find inspiration through the images shared by these incredible photographers. Who are some other film photographers that you follow? Be sure to respond in the comments below.
All photos are displayed with permission from the photographers. Do not copy or distribute without direct consent from the photographers.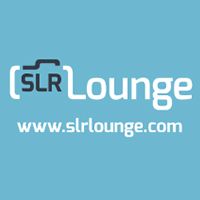 SLR Lounge Official
Articles by SLR Lounge Official are created by multiple authors. They represent official announcements by SLR Lounge.