For the longest time, I'd been entirely against going Sony for anything camera related. Sure, their point & shoots were feature filled, and their Sony NEX series were an interesting market niche, which could be adapted to use all manners of SLR lenses. However, I'd always been of the opinion that when it comes to cameras, one must go with a camera company. Then the market went entirely digital and frankly, that's more Sony's territory than Canon or Nikon.
I'm trying desperately to convince myself not to buy a Sony A7, but the temptation to buy one is like pushing on an open door, and now that companies are releasing gorgeous lenses for that mount, it's harder to resist. The company Mitakon, has recently released a 35mm f/0.95 APSC E-mount which you can find for auction on ebay, but now, according to Sony Alpha Rumors, has made their first step into the full frame E-mount with a 50mm f/0.95. The first few sample images show some incredibly smooth and seductive bokeh.

This will be the first, as far as we know, true 50mm lens for the Sony A7(R), and the first ultra fast. It's a manual focus lens heralding back to lenses of old and others like Voigtlander has done, with a true aperture ring, and depth of field scale.
[REWIND: The Sony a7 & a7R Field Review: History in the Making?]
Thoughts
An aperture of f/0.95 sounds brilliant and the images so far, are casual, so one can imagine what it could do if really put through its paces. That aperture on a full frame is likely to produce paint-thin bokeh (around 4-5 inches from about 8 feet away, I believe). That's incredible, but also disconcerting because you'll have to be terrifically accurate with your focusing. That being said, here presents itself yet another advantage of shooting the Sony A7 – that you can use the zoom magnify feature to show you with pin-point accuracy, just where you are focused. Very exciting.
Source: Sony Alpha Rumors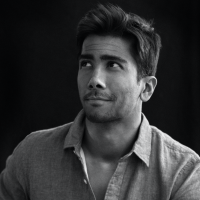 Kishore Sawh
A photographer and writer based in Miami, he can often be found at dog parks, and airports in London and Toronto. He is also a tremendous fan of flossing and the happiest guy around when the company's good.