Retro style cameras are what's in right now with brands releasing their own modern-day twist on various vintage cameras from the 50s and 60s. The construction of their bodies and lenses remind us of the golden days of film, but yet carry the versatility of present day.
Visually, it's hard to compare the cameras from today with their ancestors. There was a time when cameras looked like works of art rather than just a piece of plastic and metal dangling from your neck. Many top brands are realizing that photographers and others alike, want a camera that not only takes amazing pictures, but something that also looks good while you capture those memories.
Below are 3 of the best retro-inspired cameras out there for those looking to add a bit more style to their gear.
SONY A7R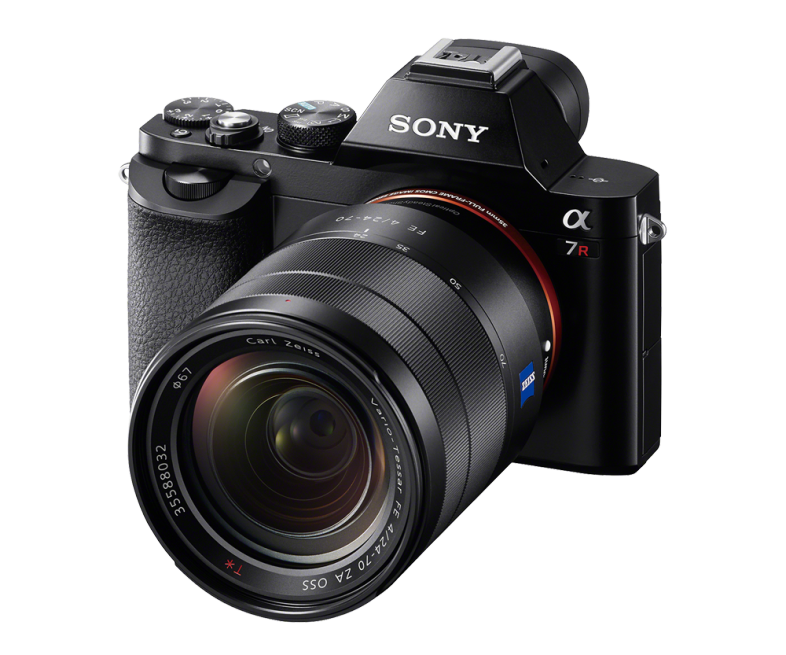 The Sony A7R brings you full frame sensor and 36 megapixels in a compact body. It's light base provides a good home for interchangeable lenses, manual control and simple connectivity to smartphones via Wi-Fi.
Read our field review on the Sony A7 and the Sony A7R in our THE SONY A7 & A7R FIELD REVIEW: HISTORY IN THE MAKING?
Nikon DF
The Nikon DF was designed for photographers who concentrated solely on the creative and artistic style of still photography. SLR enthusiasts rejoice! It holds a traditional shutter-speed dial, to avoid menu hopping when taking her out for a photo expedition. Contains a 39-point autofocus system, and is compatible with all current AF-S, AF-D and AF NIKKOR lenses.
Read our NIKON DF INITIAL REVIEW AND SAMPLE IMAGES here.
Olympus OM-D E-M10
In this nice sleek body, Olympus manages to fit an electronic viewfinder, 3-axis image stabilizer and autofocus, built-in flash and Wi-Fi connectivity. Not to mention it can be combined with the Prime lenses of OM-D series.
Check out this HANDS-ON PREVIEW OF NEW OLYMPUS OM-D E-M10.
Have you tried any retro-inspired camera models recently?
[via] Classic Driver
Michelle Bird
Michelle Bird
is a Southern California based freelance photographer and writer, with a strong focus on music, editorial and portrait photography. She is the founder and creative force behind the music+culture online blog
Black Vinyl Magazine
, and can often be found in the photo-pit shooting the latest concerts in town. She has a strong passion for art, exploring, vintage finds and most of all animals. Connect with her through
Email
,
Instagram
, or
Facebook