Ah, love. Many a sonnet has been written about its mysteries, its joys, its sorrows. Though many have tried, artists have painted it, sung about it, waxed poetic about it and wept about it, none can truly capture the essence of it and its hold on us.
For anyone who has experienced love in a relationship, you can attest that each relationship has a different story, but the same underlying themes and perhaps that is what I find most poignant about the following images in this series by Romanian photographer, Cristina Venedict. Christina has a degree in psychology, but discovered the world of photography when she felt trapped in the "real world."  She tells us, "I had taken my degree, I was a psychologist and I felt like I wasn't really myself, like that world wasn't mine…We all have this inherent ability to change, to rediscover ourselves or to be reborn… All we have to do is to ask ourselves who we are and what we want to do with our lives. Then, at some point in life, the answer comes up by itself, like you've always known it."
Her series, Love Story, examines the different stages of a relationship. "The battles that take place within us, the desire for possessiveness and freedom, doubts, anxiety, the thrills of love are all pieces that compose the unstable path of love. This series is surrounded by mystery. The uncertainty of a relationship will make you move forward and face the challenges that stand between you and your happiness." And then eventually reaching the stability and emotional maturity that we long for in a relationship.
For those of you that have been through the particular roller coaster of that which is love, you may be able to see yourself in the eyes of the protagonist in the series below. I know I did.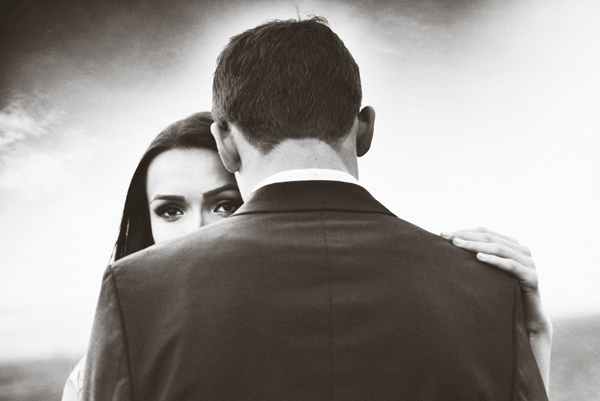 You can see more of Christina's work on her website here.
CREDITS: Photographs by Christina Venedict are copyrighted and have been used with permission for SLR Lounge. Do not copy, modify or re-post this article or images without express permission from SLR Lounge and the artist.
Hanssie
Hanssie is a Southern California-based writer and sometimes portrait and wedding photographer. In her free time, she homeschools, works out, rescues dogs and works in marketing for SLR Lounge. She also blogs about her adventures and about fitness when she's not sick of writing so much. Check out her work and her blog at
www.hanssie.com
. Follow her on
Instagram