It seems more and more that in the eyes of the government, the difference between 'terrorist' and 'tourist' stop at the spelling. Taking a photograph of some sort of landmark seems enough to land you on government 'Suspicious Activity Reports' (SARs). Over and over again, at both a federal and local level, there are countless instances of people taking photographs of all manners of things in public, and then being questioned for their actions, and some even landing on SARs reports, which would have them in the same company as some really sordid folk, and affect their lives beyond the questioning.
86 year old James Prigoff took a moment to photograph a rather unusually colorful, rainbow painted natural gas storage tank in Boston about a decade ago. This was an action that would have federal agents turn up at his house months later to question him, and have his name added to a government database for suspicious activity. Very similar occurrences are affecting four other people, and now the group is suing the federal government over these reports and actions against them.
All were involved in some seemingly innocent activity, photographing locations of some aesthetic appeal; viewing a site about video games, another attempted to buy computers at Best Buy, and another apparently was thought suspicious when waiting outside the ladies restroom for his mother. These actions, it seems, are enough to land you on counterterrorism databases, and put you subject to interrogation.
The suit was filed this past week at the District Court for the Northern District of California by the American Civil Liberties of Northern California, and Asian Americans Advancing Justice-Asian Law Caucus, and the ACLU. Prigoff, the photographer, is an accomplished photographer with published books to his name and a former executive with Sara Lee and Levi Strauss. He claims security told him he could not take photos of the landmark tank as it was on private property, even though he himself was not, and law states he was doing nothing wrong. Yet, it led to FBI interrogation.
All I was doing was taking pictures in a public place, and now I'm apparently in a government terrorism database for decades. This is supposed to be a free country, where the government isn't supposed to be tracking you if you're not doing anything wrong. I lived through the McCarthy era, and I know how false accusations, surveillance, and keeping files on innocent people can destroy careers and lives. I am deeply troubled that the SAR program may be recreating that same climate of false accusation and fear today.
The issues largely seem to arise from the nebulous definition of 'suspicious activity,' and the amount of authority the government allows security forces not only to have, but to enforce, based largely on individual feelings of the officers. This suit seems to aim to seriously curtail the practice or possibly reform or stop it altogether.
Thoughts
All of this hits rather close to home for me. I'm of Indian descent, I love photography, and obsessed with aviation. That, it seems, paints a rather sizable target on my back. In fact, one of the other people in the suit was looking to purchase a flight simulator and that it seemed, along with his religious/cultural background, was what warranted the interrogation.
I will be following the outcome of this, though it may take a while, as I feel as the ACLU stated in a blog post of this program, "It encourages a culture of fear and distrust, undermining our freedom with no known benefit to our safety." What are your thoughts on the matter? Have you been questioned by the Feds about photographing something as unusual as a national landmark?
Source: Wired, ACLU
 Image credit: WikiCommons by Lazart75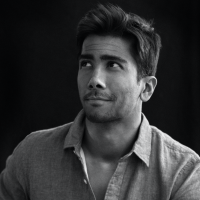 Kishore Sawh
A photographer and writer based in Miami, he can often be found at dog parks, and airports in London and Toronto. He is also a tremendous fan of flossing and the happiest guy around when the company's good.