This was/is a big week in photography gear news with both WPPI in Las Vegas and CP+ in Yokohama taking place at the same time. While numerous brands have released new information, updates, and new products, there's no denying that this week, as with the last year, belonged entirely to Sony. The release of the A7III was both anticipated and expected, and what was delivered was more compelling than either of the two aforementioned verbs suggest. Voigtlander's news only re-emphasizes and adds to it.
Voigtlander's history stems back to the mid 18th century in mathematical instruments, and then truly took hold in optics about 100 years later. That approach has led to the creation of some astonishing glass, even if they've remained dedicated to making manual focus units. With the creation of Sony's E-mount, Voigtlander began to create e-mount specific lenses of which they now have 9 when the two new releases announced at CP+ this week are included. The two new units are the Voigtlander Macro APO Lanthar 110mm f/2.5, and Color-Skopar 21mm f/3.5 Asph.
Voigtlander Macro APO Lanthar 110mm f/2.5
The APO Lanthar 110mm f/2.5 is now the longest focal length Voigtlander lens for E-mount, and the longest focal length Voigtlander lens overall. The closest contemporary for E-mount from the manfuacturer is the 65mm f/2 APO Lanthar, a review for which we have coming in the near future.
As with the 65, the 110 benefits from being an APO lens, which refers to it being an apochromatic lens. Whilst originally this designation denoted a lens that focused 3 color wavelengths on the same plane at the same magnification, the term has broadened to be something more general, and now refers to a lens that has remarkable handling of chromatic aberration (LoCA and TCA). Basically it means it's an extremely high-performing lens. Some manufacturers throw the term around but the units from companies like Leica and Voigtlander deserve their designation. We can assume the new 110mm will be the same.
The new 110 is also, like the 65 f/2, a macro lens capable of 1:1, and at just 35cm. It has an aperture range of 2.5 to 22 with a 10-bladed diaphragm, and is only 4 inches long. However, those who have used the 65 f/2 will know that it's not all internal movement and while focusing the lens almost doubles in length, a feature we expect to be the same in this case. However, if performance in the same it'll be a joy, and will finally be a Voigtlander for E-mount that should be a lovely portrait lens.
Color-Skopar 21mm f/3.5 Asph
The new Color-Skopar 21mm f/3.5 Asph is obviously much wider and much much smaller; enough to be a pancake lens. Given the broad field of view it is well suited to be an everyday walk-around lens that's good for travel, architecture and interior subjects.
Voigtlander has previously made another Color-Skopar 21mm lens of old, that was an f/4, and very popular. Having used that in the past on Leica rangefinders I can say it was full of character, if not a technically perfect lens. The problem with that was its tendency to induce a very noticeable dark vignette in the corners, that we hope has been rectified in this variant. While the old 21mm can be had for $400 new one assumes this E-mount unit will be more, and better.
Voigtlander has not revealed the price nor release date for either of the new lenses but we'll bring that to you as soon as they do. The 65mm f/2 is an absolute gem and destined to be a cult classic, and the 110 looks like it could be too. The manual nature of these lenses works really well with Sony's peaking and magnification in manual focusing which really makes them a lovely pairing. We'll look forward to getting these units in and testing with the A7R3 and A73.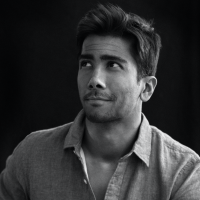 Kishore Sawh
A photographer and writer based in Miami, he can often be found at dog parks, and airports in London and Toronto. He is also a tremendous fan of flossing and the happiest guy around when the company's good.