In terms of sheer presence, Google sits in a class of its own. Apple may be the most valuable company and have enough cash sitting collecting dust to equal the GDP of several countries, but for sheer integration in daily life, it's hard to argue Google doesn't have that pegged. If you've used a computer or mobile device in the last decade you've likely played around with Google Maps or Earth at some point or another to get directions, or just to look around places you've been or want to go. It's brilliant.
From the comfort of home you can see precisely where you want to go, see actual landmarks to guide your travels, and have a look around the area as if on foot. It makes familiar the unfamiliar. Most of the developed world has been photographed for their street view, and as such, Google has helped us find any building we want and is now turning attention elsewhere – into the buildings themselves. Welcome the Google Trusted Photographer (GTP).
There are a plethora of reasons someone may want to have a look inside a location remotely, and therefore, just as many reasons, at least, to have your location photographed and placed in Google Maps. Imagine, if you will, future brides able to scout reception venues to narrow her options, without the need to travel to each one; seeing into a hotel or restaurant before you go to see if it meets your needs…the list goes on.
However, in order to for this to materialize, you will need to have the photographs. Being Google, they can't be amateur shots messily strung together. To take advantage of this tech, the right kind of photographer will need to be hired. Google calls them their 'Google Trusted Photographers,' and the ability to be one is open. Certain criteria need to be met in order to qualify, but by no means will they exclude even most semi-pros.
[REWIND: A Simple and Quick Tip For Shooting Better Black & White Images]
Google suggests the time spent per week will be at least 30 hours, so you have to have the time available, and having person to person, door to door sales experience and skill sets is a valuable asset. The aim of the GTP is to be reachable and to reach out to connect with local businesses to inform them on the benefits of having their business profiled in the Google Maps Business Profiles.
Once you have applied and are accepted by Google to be a GTP, you will be searchable and featured, and business owners will be able to contact you directly. There will also be a training period where you will be instructed on the specific needs, and how to use the software that builds the virtual tours, after which you will be Google certified.
Once a client is secured, the stated average time on location is 1.5-2 hours making the photographs required to meet the standards, and make a Google virtual tour possible. After the fact, you will use the online software tools provided by Google, to upload, process, and finally publish to Google Maps. If you have real estate photography experience, this sounds like a wonderful extension.
[Featured Product: HDR Photography Workshop]
Here's a video where one such Google Trusted Photographer speaks about his work.
Thoughts
This seems to be a great avenue to take if you have the available time, and would like to secure new clients for your business. It also seems to be a great marketing tool for the other photographic offerings since you will be promoted by Google online. The program is not available in all countries, but a short list, with more to come, would be: U.S, Canada, Italy, Spain, U.K, France, Netherlands, Sweden, Denmark, Switzerland, Ireland, Australia.
If you're interested you can find out more about what it's like, and apply here.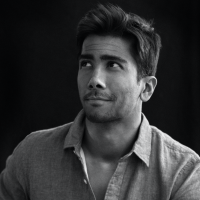 Kishore Sawh
A photographer and writer based in Miami, he can often be found at dog parks, and airports in London and Toronto. He is also a tremendous fan of flossing and the happiest guy around when the company's good.