For those of you who like your desert first, I'll save you the anticipation and state this review's conclusion now, and if for no other reason than it is a first.
I don't believe that in my tenure at SLR Lounge I've ever given any single product a full 5 stars. It generally goes against my sensibility to rate something as though there's no room for improvement. There always is, unless you look like Emily Ratajkowski or Paul Newman. But the Wandrd Prvke 21 is getting a 5-star rating. The following then, is simply why, after a much use, it deserves it.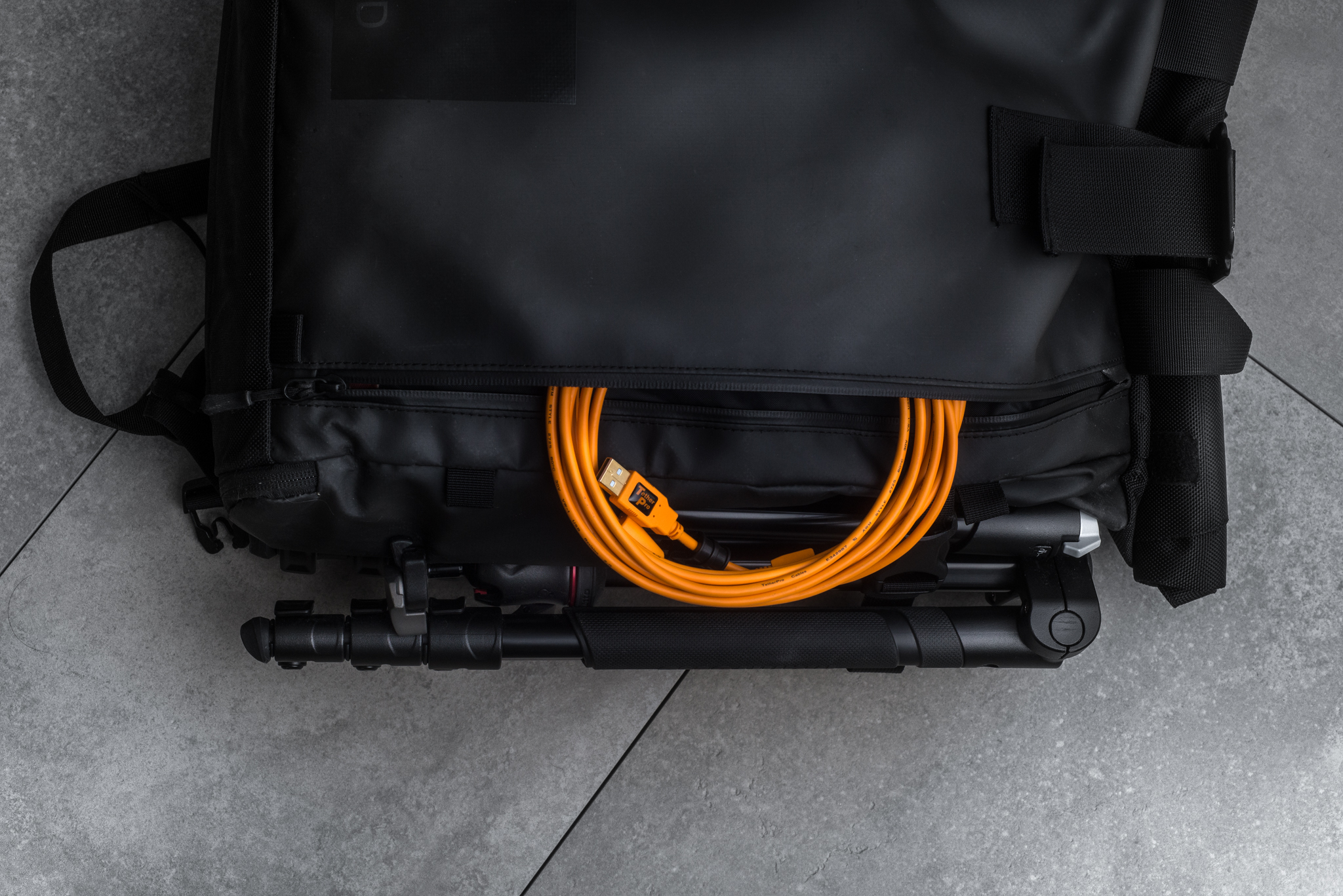 What do you want, highly functional but hideous, or not hideous and hardly functioning? Not too long ago you'd have had to choose between that lot when it came to camera bags, and it's that very predicament that saw people like me converting non-camera bags into them in an act of indignant defiance – "Nobody, puts 'baby' in a corner," or whatever…
But I was not alone.
It was maybe 5 years ago or so when there came the realization within the industry that there needn't be such a contrast in options, and that in fact, the gap between the two was vastly larger than the sum of the two ends together.
That's right, camera bags have shifted much in tune with the rest of the industry; an industry that has moved largely from something of specialized utility to something of leisure and lifestyle. That is to say, people looking for a camera bag aren't generally looking for something with a single, blatant, unapologetic, photo-use in mind.
They are looking for something that said something about the user, but the message wasn't "look at me I'm a photographer." They wanted it to make sense in their life, and fit into their lifetyle, and they are willing to pay for it. In fact, that group in the 'gap' is where most of the buyers are. It's why we have brands like ONA, Hawkesmill, and WANDRD who understand that a camera bag now should have functionality for a photographer, but not let that single purpose define it.
WANDRD is a company started by 3 brothers who seem to have a particularly good grip on this, and the PRVKE 21 isn't their first offering. The original PRVKE was funded on Kickstarter and delivered with much success, and this is merely a smaller, more refined version of it.
Features
3 Points of access: Adjustable Roll Top, Side Quick Camera Access, and Lay-Flat Clamshell Opening
Removable, modular camera cube offers customizable storage for a complete camera kit (DSLR and up to 8 lenses); remove it to convert bag into a fully functional daypack
Checkpoint friendly, laptop and tablet sleeve fits up to a 15″ Macbook Pro and iPad Pro and lets you breeze through airport security
Secure passport pocket that sits against your back – perfect for passports, cash, or other important documents
Sleek and minimal, urban-inspired design with an included rainfly and accessory straps for external gear attachment
Materials & Dimensions:
Waterproof Tarpaulin and Nylon Dobby. Weather Resistant YKK Zippers.
21 Pack Dimensions: 17″H X 11″W X 6.5″D
21 Pack Volume: 21 L to 25 L (Roll top fully extended)
21 Pack Weight: 1.3 kg (2.8 lbs)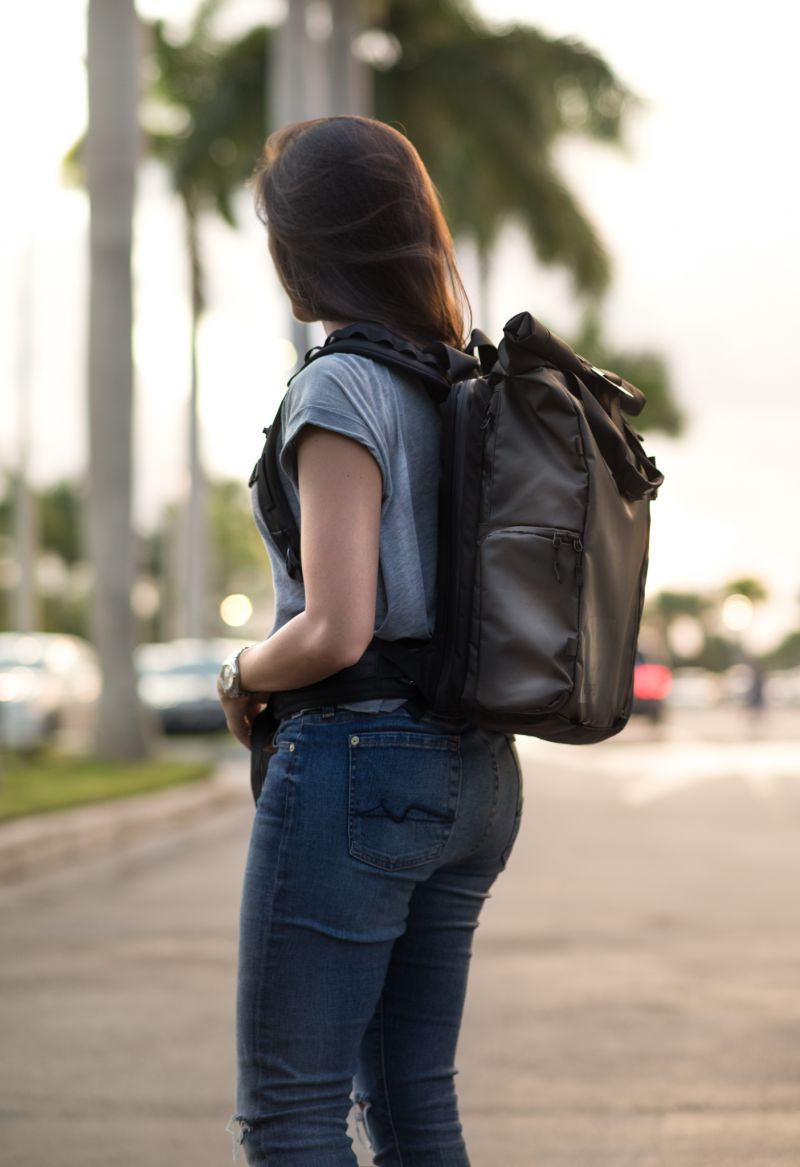 Design & Build Quality
It's a backpack, and as such there's going to be a base standard design, but what the PRVKE 21 does with that design is what will set it apart. Each little piece of it (and this is important) FEELS good, and looks good.
I've taken this to Toronto, Tokyo, London, Santa Barbara, Vegas, NYC, Miami and more, and between city treks and mountainous ones; in skyscrapers and military tarmacs, and without fail it garners the curiosity of the discerning. Men and women, I might add, as the bag looks fine on both.
I've had and do have many a camera bag but nothing pulls inquiries and frequent glances like the PRVKE 21. I've had meetings with the team at Leica who've asked to see it, and the same with many well known photographers we've featured here on this site.
Simply put, it's inviting. There seems to be no expense spared in choosing the materials and the manner in which they were crafted, and this immediately sets it apart from other backpacks and particularly roll-top backpacks.
Where Most roll-tops can look a messy, like a shopping bag that's been sat on, the PRVKE21 looks a little disheveled at most, but mostly it just looks neat collapsed or expanded, and that's quite a feet for some 21 liters of bag. You can actually carry this out and not look like you're camping, whilst at the same time have much of that utility.
How they achieved that, I think (after much consideration), is probably by channeling the lessons of French writer, Antoine de Saint-Exupery, famous for realizing "Perfection is Achieved Not When There Is Nothing More to Add, But When There Is Nothing Left to Take Away". So they've stripped it of the superfluous and only the necessities remain.
That's called attention to detail, and they have considered so much.
Performance
However important the above is, it matters naught without being able to perform the task of being a companion for the photography inclined, but luckily that's an area it shines in.
The top handle grips that allow you to hold it at your side like a carryall are magnetized subtilely and are easy to grip without tearing through your hands. The padding on your back feels less like a hockey pad and more like it is a blending of a scuba suit and the driver's seat from a Maserati.

There are just enough compartments to make sense before getting confusing, so there is a felt-lined place for your phone, one for your keys, a front slat for documents or cables; a zippered area for memory cards or batteries; a rain cover for the entire bag; a slot on the back pad to hold money and passports so that it can't be picked.
Inside against your back there's a spot for your laptop (15in) and iPad. Then there's the expandable bottle holder area, and optional waist pads for support, and numerous clips that allow you to attach a tripod – there's just so much.
The camera storage section of the PRVKE 21 is the Camera Cube area which lives as the bottom half of the bag. It is removable, but without it some of the bag's structural integrity is gone. However, it's still perfectly usable, and if filled and on your back looks fine, just not as rigid. Regardless, the cube is easily secured inside the main compartment, and is featured into the bag wall that opens to let the user access a camera – that's to say it's nicely integrated and doesn't feel like a separate guest being lost in a host.
It warrants saying that rhis isn't necessarily meant to be a bag you take when you need to load up on large DSLR lenses and a pro body with grip built in. You can fit a D850 in here nicely with an 85 on it and even have the SIGMA 135 1.8 in there also (as I have right now), but you won't fit a D5 or a 70-200 2.8 – not unless you chuck it in the top (or squeeze in through the back) – which is also fine.
But this is built for those who have a DSLR and move with 2 lenses or so, or a mirrorless system like a Fuji, Leica, or Sony. I've had a Sony A7rIII in here with a 24-70 G Master and 85mm G Master, as well as the Leica TL2 with an assortment of lenses, and it all fit beautifully, with easy access.
As per travel it opens up quickly and easily in airports so you can take out your laptop and remove the entire camera cube for easy inspection, and that's a major plus. It also stows away under the average airline seat making it suitable for carry-on. In fact, since I've had it I've not traveled with anything but. The only thing I think may change that is that WANDRD has a new type of bag out and my hopes are high. Hopefully we can get one in for review soon.
So that's it really. There are camera bags to endure and there are camera bags to enjoy, and this –firmly– is the latter. It's the kind of thing that you end up realizing you are always gravitating to even in the face of considerable options, and one that you'll realize is often the daily solution to carrying your gear. Frankly, it's absolutely brilliant.
Get yours here starting at $184
Check out more from WANDRD.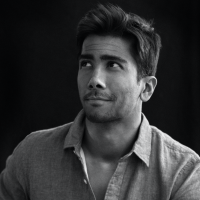 Kishore Sawh
A photographer and writer based in Miami, he can often be found at dog parks, and airports in London and Toronto. He is also a tremendous fan of flossing and the happiest guy around when the company's good.