Telling a compelling story with video requires the right combination of elements to convey the mood, nuance, and energy you hope to depict. With powerful editing tools like Adobe Premiere or Final Cut Pro X, your editing options are limited mainly by your creative vision.
One filmmaker that has created an creative vision through editing style that truly stands out is Brandon Li. He has a unique approach to not only capturing footage, but editing that takes the frenetic energy in his raw footage and distills it into lively and cohesive short films. Let's take a look at his tips for fast-cut editing.
#1 – Simplify Your Shots – 00:47
With fast cut edits, the viewer doesn't have much time to process what they see. Simple shots allows them to make the most of the little time they have.
# 2 – Punch In and Out of Your Subjects – 1:37
This is where the 4k is especially useful since you can crop in without the fear of losing too much image quality.
# 3 – Keep Subject Moving In Same Direction Shot to Shot – 2:02
This provides a visual cue to your viewer that these shots are associated and form a complete thought.
Tip # 4 – Follow A Dominant Shape, Color, or Luminance Between Shots – 3:07
This creates a harmony between your shots and gives them purpose.
Tip # 5 – Establish a Cause and Effect Relationship Between Shots – 3:31
This is one of the most challenging tips that will probably require some additional forethought and practice to pull of well. But it is certain to pay off in the final product.
Brandon shoots his videos with a variety of gear including the Sony a6500 and the Sony a7sII and a wide assortment of Sony and adapted lenses. If you are curious to see a complete list of what he uses to shoot his unique videos, check out his gear video below. In fact, Brandon has a host of inspiring videos and educational ones so check him out on his channel and at Unscripted.com and show some love.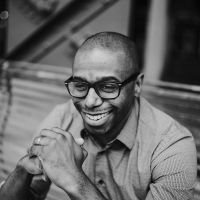 Wendell Weithers
Wendell is based in Atlanta where he shoots events, portraits, and food photography. He also supports his wife Andrea as she runs their cake design business, Sweet Details. Instagram:
Wendellwphoto