I've always felt that Adobe Camera Raw was never the recipient of the type of affection it deserves, and Adobe's latest move proved that. While there was fanfare with trumpets, crumpets, and a fatted calf heralding the arrival of Lightroom 6 as if it was the prodigal son, Adobe rather quietly released the update to Camera Raw as if it were the older, more obedient, boring one – much like the parable of The Lost Son.
This is somewhat understandable considering Lightroom is the behemoth in popularity, but ACR, now in its 9th version, received very much the same major feature points and upgrades that Lightroom did. There's the performance boost, RAW HDR blending, RAW panorama stitching, and the typical added support for many cameras and lens profiles. It's good to note here that even though you are using RAW files to merge or stitch, the resulting file will be a DNG. It should retain all the edibility of the RAW files, which means you no longer would need to adjust or edit the images beforehand. This is huge.
ACR 9, like LR6, can now utilize the GPU card power in your computer, which will give you significantly more power than previously had, though fair to say ACR never seemed to stutter and cough the way Lightroom did. I suspect this was an inevitability for both programs especially with the advent and growing popularity of monitors that support 4K resolution and higher.
To ensure you are taking advantage of this capability, simply visit the Camera Raw Preferences dialog and see that the 'Use Graphics Processor' box is checked. When this is done, ACR will automatically determine what the GPU is, and if it can be used. If it can, the name will be displayed, and if it can't, you'll simply get an error message.
Usage instructions for Panorama and Merge Features:
▪ To merge files in ACR, select the photos that you want to merge then press the "Merge…" button at the top of the filmstrip. Select "Panorama" or "HDR" from the pop-up menu.
▪ After a preview of the merge is generated, select desired options in the merge preview dialog and click the "Merge" button to start a full-size merge.
▪ The full-size merge is performed in the background so you can continue to edit other photos or start other merges while you wait. To view status, or cancel a merge, press the link in the lower left area of the main ACR window (it will say "1 remaining" if you've started a merge).
▪ Once the full-size merge is complete, the resulting DNG file will be added to the bottom of the filmstrip and be available for further editing.
▪ HDR deghosting has three amounts: low, medium, and high. In order to make it easier to select the best option for a given image, a visualization option is also available
Camera Support Updates
▪ Canon EOS 5DS R
▪ Canon EOS 5DS
▪ Canon EOS 750D (Rebel T6i, Kiss X8i)
▪ Canon EOS 760D (Rebel T6s, Kiss 8000D)
▪ Canon EOS M3
▪ Casio EX-ZR3500
▪ Fujifilm X-A2
▪ Fujifilm XQ2
▪ Hasselblad Stellar II
▪ Nikon D5500
▪ Nikon D7200
▪ Olympus OM-D E-M5 II
▪ Olympus Stylus SH-2
▪ Olympus Tough TG-4
▪ Panasonic Lumix DMC-GF7
▪ Panasonic Lumix DMC-ZS50 (DMC-TZ70, DMC-TZ71)
▪ Samsung NX500
For the full list of camera and lens updates see here, and to download ACR9.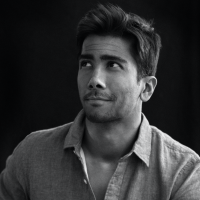 Kishore Sawh
A photographer and writer based in Miami, he can often be found at dog parks, and airports in London and Toronto. He is also a tremendous fan of flossing and the happiest guy around when the company's good.