I think there's one thing about the Sony A9 everyone can agree with, and that is it's a publisher's dream. Rarely, if ever, have I witnessed such coverage, and perhaps such a desire for it from the consuming and insatiable audience. Most of said coverage has been positive, and even what hasn't been is hardly damning. The following statement about the A9, however, is a little bit different, and a bit impetuous:
"But the deal is, if you're worried about overheating, and you shoot sports in an environment where the sun's directly above you and you're out there, it's gonna overheat."
That's verbatim, and the crux of a rising and somewhat sporadic-crescendo from photographer and YouTuber Danny Eusebio, delivered at about 8 minutes into his video about his A9 overheating. If you haven't seen it you can find it below, but the short of it was that in Danny's experience, twenty minutes into shooting at a swim meet in direct sunlight his A9's overheating warning came on, and that for the price and how it was marketed, that's unacceptable.
"You're charging $4,500 US dollars for this camera, you're telling everybody it's the sports camera – it is a sports camera – and in twenty minutes the overheating indicator turns on."
Danny was clearly upset, and one sympathizes with his frustration; he is, after all, a self-described Sony user and knows what he's doing with a Sony camera in hand – Lord knows you could take a semester's class on Sony camera set-up. He explains the lens he was using, what level of burst mode was selected, what memory card, and other pertinent details we're naturally curious about when dealing with such happenings. The problem is, however, the definitive statement was made about the A9 performance at large, and not his unit.
Simply, to state that 20 minutes shooting photos in direct sunlight in warm temperatures the A9 WILL overheat is a bold and broad declaration, and to suggest that those of us who were tasked to evaluate the A9 first were doing so only in controlled indoor conditions and not 'real world' is, at best, inaccurate.
Now, that his unit is having this issue is not something to question, as it's clearly occurring, but the sweeping IFTTT generalization that if you, "…shoot sports in an environment where the sun's directly above you and you're out there, it's gonna overheat," is problematic because at this point (it could happen as more get in the wild) it doesn't really fit the overall narrative and experience of A9 usage – my own, for example.
For the past few days I've been shooting fighter aircraft of the USAF and USN in the hot Miami summer sun (98F with the tan to prove it), on tarmac and on the beach for periods in excess of 4 hours straight, using each variation of burst mode, with the same lens, camera sometimes sitting on 140 degree tarmac, and haven't had a hiccup. That's simply to state that my own anecdotal experience has arguably been a lot more taxing on the camera and with no problem.
It's safe to say that bringing this issue to Sony's attention is a good thing – question their QC, see if it was a single unit problem, and if it's known see if there's a fix. It could be a dud, and perhaps grilling Sony about their quality control and seeing if a replacement still suffers is more responsible than unequivocally stating the camera will overheat after 20 minutes. Sony has had a history of cameras overheating, no doubt, but to be fair they've also had a good history of mending such ailments with firmware. So, it's worth noting that at this point this experience is not a reflection of prototypical A9 behavior.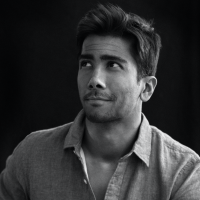 Kishore Sawh
A photographer and writer based in Miami, he can often be found at dog parks, and airports in London and Toronto. He is also a tremendous fan of flossing and the happiest guy around when the company's good.