Videography and hybrid photography has gained a lot of traction in recent years and as a result, constant lighting are becoming more popular as well. One type of constant lighting available to consumers are LED light panels, and today's Rapid Gear Review, we are reviewing the Fotodiox 312A LED light panel.
Watch the Rapid Gear Review Video
The Pros
The price is very affordable for the kind of light you get with this LED light. Build quality is also pretty good at this price range and the light unit should survive a few bumps. With 312 LED lights, the light output is also quite good and can also be lowered using the adjustable dimmer.
The battery that the 312A uses is your common Sony Camcorder batteries, which means you can buy extras for fairly cheap. Additionally, the 312A comes with two batteries and a dual-battery charger. The unit itself even has a button that lets you see how much battery charge is left.
Another included accessory is a small ball-head mount that allows you to attach the 312A to your camera's hot shoe mount or a light stand. The adjustable ball head also allows for easy positioning.
Finally, the small size and relatively low price allows you to buy and carry several of these lights without adding tremendous bulk and weight to your light bag.
The Cons
The Fotodiox 312A does not change color temperature, unlike its slightly more expensive Fotodiox 312AS. Considering that the 312A is currently selling for $139 on Amazon, that is acceptable. The 312AS has a temperature knob, but half of the color is tungsten and the other half is daylight, which means that at either end, the 312AS is only emitting half the light output.
That being said, although the diffuser on the regular 312A is removable, Fotodiox did not supply a tungsten-colored diffuser. This means that you would have to stick or Velcro a color gel if you want to change the color of the 312A. Luckily, there is enough depth on the side of the 312A for you to do so.
Conclusion
The Fotodiox 312A has a lot going for itself. The price is an affordable $139 on Amazon, the ratio between light output to size is good, it uses common Sony camcorder batteries, and it has an adjustable ball-head mount. So for this Rapid Gear Review, we recommend the Fotodiox 312A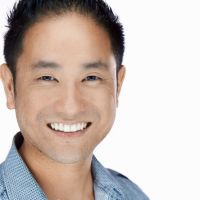 fotosiamo
Joe is a fashion and commercial photographer based in Los Angeles, CA. He blends creativity and edge with a strong style of lighting and emotion in his photographs.