Since the mark 1, the RX100 has been on the 'want' list for many a soul, – and not without reason. You see, the Sony RX100 is just one of those few cameras that can truly be called an 'all rounder', and one with bragging rights. Where a Panasonic ZSwhatever has tricks up its sleeve, its owners still tend to have to explain why they bought it over the RX100, whereas the RX100 needs no explanation. It's the archetype.
In fact, it's the Genesis of the ultra-powerful compact, and now perhaps, with the Mark VI, it's 'Revelations' too.
And it's also one of the few cameras that doesn't look out of place anywhere. At a graduation ceremony? Fine. On set? Models love it. Out to a romantic dinner at a pretty perch on the hillside in Amalfi? It's unimposing on the table so you can have it but ignore it and still enjoy 'la dolce vita'.
It is to be loved for this fact, and it is. Sony RX100s fit in anywhere, at any occasion, and now the RX100VI brings more performance to those occasions than the type ever has.
Six years have lapsed since the original RX100 truly redefined a market, and a lot's happened in that time – it's not the same world. Shows like House Of Cards shifted how television is made and how we consume it; Facebook acquired Instagram and the platform changed how we all view images, and CaNikon have conceded that despite half a decade of them saying otherwise, there's now a bright future in mirrorless.
All of this proves conclusively that people today are creatures of convenience, but whereas in the past 'quality' may have had the upper hand, now we want it all. We simply don't care for a cake if we can't eat it too, and the RX100 was designed precisely to suit this appetite.
Six iterations of the RX100 have spanned those last 6 years and it's been a particularly interesting journey, as the step from one to the other hasn't been a straight-line progression of predictable changes, but of surprise.
Along the road Sony has gone back and forth on everything from focal length, having hotshoes or omitting them, EVFs, and more. But while they've tampered with the formula, to the original's ethos they've remained true, and that is, simply, to be the most versatile, powerful and complete pocketable camera in the world. With the RX100VI, it feels closer to that than ever, and that's exciting.
Highlights
ZEISS Vario-Sonnar T* f/2.8-4.5 Lens
24-200mm (35mm equivalent)
20.1MP 1″ Exmor RS BSI CMOS Sensor
BIONZ X Image Processor & Front-End LSI
0.39″ 2.36m-Dot OLED Pop-Up EVF
3.0″ 921.6k-Dot 180° Tilting Touchscreen (With Touch AF)
Fast Hybrid AF System with 315 Points
ISO 12800 and 24 fps Continuous Shooting
UHD 4K30p Video with HLG & S-Log3 Gammas
HFR Mode for Full HD Video up to 960 fps
Performance – It's not vanilla
But 'exciting' isn't what comes to mind when you see one, because it looks, essentially, exactly like the RX100 that came before it, and the one before that, and so on. So unless you're a camera geek, you simply won't notice it's new.
It looks about as original as a reflection, with the only real tell-tale sign that it's different being the little 'I' on the end of the badging. But that's precisely in keeping with the point of an RX100, and the 'I' makes all the difference in the world.
The thing we must understand about the RX100 series is, to remain on top and still sell in the world of dual-camera cell phones, a pocket camera like this sort of has to be 'every camera' to 'every person'. It has to handle a night out with friends, your child's soccer game, and your trip to Tanzania with equal aplomb. It must be discreet when desired and capable when required. It has to appeal to a broad range, and pleasing everyone, as we know, is a recipe for mediocrity. Sony knows this, and the solution was to borrow from above.
So whether you're a street, travel, or –for the first time– a portrait photographer, the upgrades are going to matter to you.
The most obvious and headline-grabbing feature of this iteration is the range of its lens. Fitting a 24-200mm equivalent lens with 15 elements in 12 groups (6 moving) into the body of an RX100VI is not just astonishing, it's an act of defiance. And in doing so, Sony has achieved the specific goal of covering the two most coveted lens ranges: 24-70mm and 70-200mm. In terms of field of view, the RX100VI is like having both of those most popular lenses in your pocket.
This is a massive departure from its predecessors, and for most people it's for the better, because despite the faster aperture of the last generation, it really wasn't capable of providing the portrait look. Have you ever wanted the ability to isolate a subject for a portrait with a pocket camera? You can with this.
The first two RX100s had a 28-100mm range with an f/1.8-4.9 aperture, which was then outclassed by the ones that came next with their shorter but faster 24-70mm f/1.8-2.8 lenses. And while the last generation was faster, it still wasn't ideal for headshots, portraits, or subject isolation in general. You could sort of defocus the background if racked out, but it wasn't forgiving. The RX100VI, however, manages that well, particularly past 140mm. You can truly take quality, printable, shareable, deceivingly-good portraits with an RX100 for the first time, and no one will know weren't taken with an interchangeable lens camera (ILC) system, and that is a complete joy.
Surprisingly too, the images it produces at longer focal lengths are extremely sharp, and not just due to the 4EV image stabilization, but to the lens arrangement of two extra-low dispersion (ED) aspherical glass elements and eight aspherical lens elements, including four advanced aspherical lenses. Also, that max aperture of 4.5 (f/12 equivalent) will produce lower diffraction than comparable small cameras with long zooms which are closer to f/16. If you've used older RX100s or cameras like the Panasonic ZS200, the sharpness of the images of the Mark VI will be immediately apparent.
And make no mistake, the RX100VI is no one-trick pony. This is a new camera remember, so there have to be more toys on the new one to coax people out of the old one – and there are. Lens aside, there's a lot more going on to appreciate.
As mentioned above, it has benefitted from much of Sony's high-end E-mount camera tech. The RX100 VI is blessed with a 20MP 1-inch Exmor RS Stacked-CMOS sensor (as per usual), but with a DRAM chip, and BIONZ X processor with front-end LSI. Now, if you don't speak that gobbledygook, what that all translates to is overall speed and performance increases in almost every area, from AF to fluidity of operation, to buffer, and image quality.
The Hybrid AF system (Phase & Contrast Detect) has a claimed response time of 0.03 seconds (you won't notice) and has better Eye-AF that is supposed to be twice as good as the outgoing model (you will notice). In fact, this could be Sony's fastest AF system, period, even if by a minute margin.
Actually, while it's likely not discernibly faster than Sony's flagships, it feels like witchcraft to hold down the center button and watch the Eye-AF on something so small track a dancer or a model like a homing beacon – and it does equally well with sports.
And speaking of sports, whether it is your child's football game or from the third base line at Yankee Stadium, you can be sure to catch just the right moment as you can do a whopping 24FPS (see gif from a 24 frame burst), and all the while the camera will track and expose for each frame up to 233 images. This is a 55 percent buffer increase from the last generation, which will help you capture the hero shot. And you can also get it in any lighting scenario with the re-designed pop-up EVF.
The LCD brightness of the RX100VI struggles to be adequate in the brightest of sunlight, but in those instance the EVF saves the day; it's high resolution, and no longer do you have to pop up and pull-out the eyepiece, because in the new one you just pop and go.
4K video (oversampled)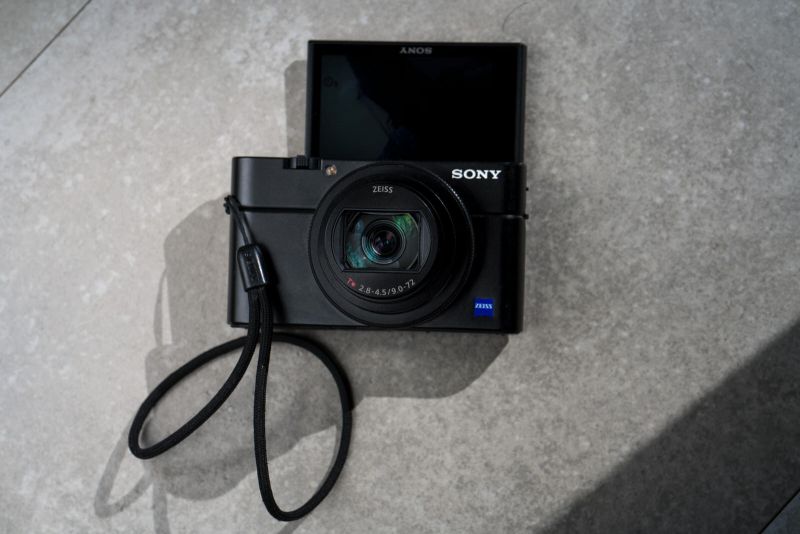 As Sony aims to make the RX100 the complete jack-of-all-trades camera, they have always made video a priority. The RX100 VI can capture 4K video up to 30p and the entire width of the sensor is used, which makes for beautifully detailed video, and then, of course, it can shoot 1080p up to 120FPS and high frame rate modes offer up to 960 FPS for extreme slow motion.
And if you're serious about video, Sony has included the Hybrid Log-Gamma option with their picture profiles, which offers superior dynamic range capture, perfect for displaying on HDR-enabled devices.
Unfortunately, however, there is no built-in ND filter in the new RX100 unlike its predecessors, which might make video capture challenging in certain conditions, and there is no built-in mic component so you'll need an external recorder if planning to use the RX100 for proper filmmaking. For everyday video, however, it's more than just fine. Video isn't this camera's signature dish, but it's a welcomed accompaniment. It does seem a shame to leave out the mic input, and they've even left it off the new handle they've released.
Touchscreen & Handling
So Sony has finally implemented a touchscreen to the RX100 series, and it makes the handling of this tiny camera more…interesting.
With larger cameras you have more space for a joystick and other control surfaces to make handling efficient, but on a smaller unit you lose much of that space, and in turn, much of the handling.
The older RX100s were particularly cramped and made adjusting AF points difficult and cumbersome, so the natural solution would've always been to utilize the screen, which now you can. The RX100VI enables you to use the LCD to activate the shutter and also to drag the AF point around. Furthermore, Sony has actually implemented it like they have in the A7RIII where you can map which portion of the screen you want to use, making the operation that much better.
Where you can't use the touch screen is navigating menus, though at least the menus in this RX100 finally have been updated to be akin to those in the other modern Alpha cameras, and they've added a "My Menu" section which means you can navigate with ease and speed. That and its low power Bluetooth connectivity are actually highly useful.
I'd be remiss not to mention that while there exists touch function and you'll use it, this is not to be confused with that of Panasonic or Canon. This is an area where Sony sorely needs to choose to do better because they are trailing.
Conclusion
Yes, it uses the same battery as all the previous versions —which means you'll need some spares at all times— but rest assured you'll need them not only because the battery life is blasé, but because this is truly about the most capable and versatile camera that can fit in your pocket, and you will want to take it everywhere.
It's the kind of camera that will encourage you to grab it  whenever you grab your keys, because there's just so much power and no penalty for it. You can take it to a wedding without bothering anyone, or to dinner without being obtrusive, or take it as your single travel camera that takes images that make it look like you took a bag of lenses, when all you packed was a passport and a toothbrush.
Many of the photos you see here were just taken walking around Old San Juan with friends, and not once did it seem inadequate to capture it and their beauty.
(continued…)
Yes, the outward changes are a little 'blink and you'll miss it', and I wish the design allowed for the use of straps of my choosing, but all of that is overshadowed by what it can do.
It's remarkable.
And yet, in many ways I feel this unit, the RX100Vi, is a bit of an ending. That it may be the last of its type.
I look at the lengths the lens engineers had to go through to create a camera of this form factor that can produce a defocused background for portraits and I can't help thinking that computational photography is the next progress step for something like this. That they'll be able to make a faster lens at shorter focal lengths and just manipulate the background something akin to the Google Pixel 2, and maybe, just maybe we wouldn't mind. Not long ago I'd have scoffed at the idea of relinquishing control to an algorithm, but the RX100VI is so good, for so many things, and for so many people, that I think perhaps it may be the only way to take yet another big step forward.
So when it comes to 'all rounders' in a pocketable form, the RX100 remains a step above its competitors in almost every sense for the majority of the purchasing public. Some may scoff at the price, and yes, it's a bit wince-inducing, but the cameras that compete aren't cheap either, and spending a bit less money on those when this exists seems a bit like spending a million dollars at Dollar Mart – a bit pointless.
Find it here.
More sample photos below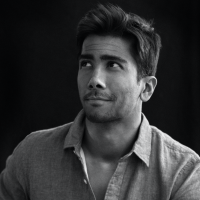 Kishore Sawh
A photographer and writer based in Miami, he can often be found at dog parks, and airports in London and Toronto. He is also a tremendous fan of flossing and the happiest guy around when the company's good.