Today, Sony is announcing two impressive new telephoto lenses, the FE 600mm F4 GM OSS Super-Telephoto Prime and the FE 200-600mm F5.6-6.3 OSS Super-telephoto zoom lens. The lenses will begin shipping in August 2019 and will be available for approximately $13,000 USD for the 600mm Prime and approximately $2000 USD for the 200-600mm.
This is incredibly huge news as they are the first two Sony FE lenses to hit the 600mm zoom mark! If you combine that with the Sony 1.4x and/or 2.0x teleconverters, the lenses can reach 840mm and 1200mm respectively. This now gives Sony 33 FE lenses and a combined total of 51 lenses.
Full coverage of this lens announcement can be found on Alpha Universe.
Sony FE 600mm F/4 GM OSS
Sony's new 600mm F/4 G Master lens while still a hefty beast, is the world's lightest lens in its class, weighing in at approximately 6.71lbs (3.04kg), matching the Canon EF 600mm f/4l IS III and coming in lighter than the Nikon AF-S Nikkor 600mm f/3E FL ED VR which weights 8.4lbs (3.8kg).
It includes many of Sony's most advanced optical and mechanical technologies, producing exceptional image quality with extraordinary focusing speed & precision.
"The tenth model from our flagship G Master series, the new 600mm F4 raises the bar for speed, mobility and control in a super-telephoto prime lens. Combining the extensive 600mm reach with features like 20 fps shooting and AF/AE calculations at 60 times per second on the α9 or extremely high resolution, high-speed performance on the α7R III allow professional photographers to create images that were simply not possible to capture before."
Technical Details & Features For The 600mm
The 600mm has been designed to withstand the harsh conditions of sporting events and wildlife photography. It's built with a durable magnesium alloy and a strong lightweight carbon fiber hood. It's dust and moisture resistant, and the front element is coated with fluorine to resist dirt and fingerprints/smudges.
There are hard controls built into the lens including customizable focus-hold buttons in 4 different locations which can all be programmed for control of features if you choose. There's a full-time DMF switch to fast-engage the manual focus at any point, and the focus ring features liner response MF for fine, responsive manual focus.
Additionally, the new lens includes a built in optical stabilization for dynamic action and 3 different "mode" settings including a Mode 3 settings for framing and following fast moving subjects. It also has a function ring with selectable "preset" and "function" settings as well as a drop-in filter slot that accepts 40.5mm filters.
Pricing & Availability For The 600mm Prime
The FE 600mm F4 GM OSS will ship in August 2019 for approximately $13,000 USD and $16,900 CAD.
Official sample images taken with the 600mm F4 GM OSS lens can be found here
Sony FE 200-600mm F/5.6-6.3 G OSS
The new Sony FE 200-600mm f/5.6-6.3 G OSS is designed with the traveler in mind. It's marketed for bird, wildlife, and sports photographers.
"When paired with any of the latest, fastest E-mount camera bodies, it will reliably track and accurately capture all types of moving subjects, including birds, wildlife, athletes in motion and much more."
Technical Specs and Features
Extended reach with built-in stabilization

Versatile tele-zoom range from 200mm telephoto to 600mm super-telephoto

Compatible with Sony's E-mount 1.4x and 2.0x teleconverters, extending the reach to a maximum of 840mm at F9 or 1200mm at F13 with outstanding image quality and AF performance

Built-in optical stabilization with three different mode settings, enabling images that are sharp and in-focus at extended super-telephoto focal lengths

High resolution and corner-to-corner sharpness throughout the entire zoom range

Five extra-low dispersion (ED) glass elements and an aspherical element, arranged in a new optical design that minimizes chromatic aberration

11-blade circular aperture mechanism that ensures beautiful bokeh

Coated with Sony's original Nano AR coating to suppress unwanted reflections, glare or ghosting in images

Fast, precise and quiet autofocus

Equipped with Sony's Direct Drive SSM (DDSSM) focusing system, which has the power and precision needed to drive the lens mechanism for remarkably fast, accurate focusing

Advanced focus system for exceptionally quiet operation, avoiding any unwanted noise that can disrupt an unpredictable subject like a resting bird or other forms of wildlife

Internal zoom mechanism for reliable and stable handheld shooting

Overall lens length does not change while zooming, maintaining consistent balance and distance between the front of the lens and desired shooting subject

A fixed-length structure – internal zoom mechanism – retains high resistance to dust and moisture  in order to deal with difficult outdoor conditions

Quick zoom operation with light zoom ring torque

Refined control and reliability for use in the field

Focus ring featuring Linear Response MF for fine, responsive manual focus control

Three customizable focus-hold buttons, plus a Focus Range Limiter

Dust and moisture resistant design and fluorine coating on the front element to resist dirt and fingerprints
Pricing and Availability For The 200-600mm
The FE 200-600mm F5.6-6.3 G OSS will ship in August 2019 for approximately $2,000 USD and $2,600 CAD
Official sample images taken with the 600mm F4 GM OSS lens can be found here
For detailed product information, please visit The Following Links:
600mm
400mm
More information on today's announcements is also available at alphauniverse.com
I don't know about you, but i'm pretty excited to get hands on to test these lenses out in the wild! Do you have any experience shooting with telephoto lenses that can hit that 600mm mark with Nikon or Canon already? Are you looking forward to using these lenses with your Sony Kits? Let us know in the comments and share your shots to discuss.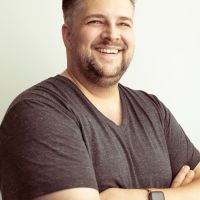 David J. Crewe
David J. Crewe is a full-time commercial photographer and Senior Editor with SLR Lounge. Based out of both Southern California & Las Vegas, Nevada. View his work and blog:
DavidJCrewe.com
Follow his Instagram:
@DavidJCrewe