Fujifilm has just announced it will re-start black and white film manufacturing this year and will bring out a new version of its former Acros film. The new NEOPAN Acros 100 II will feature finer grain and the company claims it will be the sharpest black and white film on the market.
In a press release on the Fujifilm Japan website, President Kenji Sono explains that after the company stopped production of monochrome film last year many of its users asked for production to be started again. Part of the issue for the company, he says, was that some raw materials in the film were hard to source. For the new film, alternatives have been found and the production process radically changed to account for them.
The newly developed "Neopan 100 ACROS II" is an ultra-high-quality black-and-white film with ISO 100 sensitivity, with the world's highest level of graininess, three-dimensional tone reproduction, and excellent sharpness. It is suitable for shooting in a wide range of fields, such as product photos and architecture photos, as well as long-exposure celestial and night-shot photographs.
Features of Neopan 100 ACROS II
Achieving the world's highest level of graininess as a black-and-white film with ISO 100 sensitivity by adopting our proprietary "Super Fine-Σ particle technology."
Compared with our conventional product "Neopan 100 ACROS", the gradation of the highlight part is designed to be sharper and three-dimensional gradation reproduction is possible.
The world's highest level of sharpness enables depiction that emphasizes the contour of the subject.
NEOPAN Acros 100 ll is due to go on sale towards the end of the year, (Fall 2019) and will be available in 135 and 120 formats. We'll update with pricing as soon as we have info.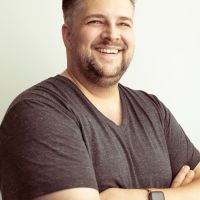 David J. Crewe
David J. Crewe is a full-time commercial photographer and Senior Editor with SLR Lounge. Based out of both Southern California & Las Vegas, Nevada. View his work and blog:
DavidJCrewe.com
Follow his Instagram:
@DavidJCrewe