With the announcement of Sony's Imaging Edge software, the company is looking to maximize the use of its pixel shift technology and lay claim to another portion of their shooters' creative workflow. Camera manufacturers have often provided software to accompany their products, but they're often eschewed for the superior design and functionality of established software such as Photoshop and Lightroom. But Sony's new technology in the a7R III seems to demand an extra bit of code from the company and it promises to make an investment in their latest body all the more worthwhile. Let's look at a preview of what they have to offer.
According to Sony:
Imaging Edge is a suite of software to support creative work using Sony digital camera. In this version, three applications ("Viewer," "Edit," and "Remote") are installed to your computer. The three applications allow you to adjust and develop RAW-format images on the computer, and shoot images remotely from the computer when it is connected to the camera (tethered shooting).
Viewer
Browse and search images
Filter images by ratings
Edit
Adjust the brightness and color of images
Apply Creative Styles to images
Crop images
Straighten crooked images
Convert adjusted images into the JPEG or TIFF formats
Remote
Shoot images according to settings on the computer when the camera is connected to the computer via USB. You can display the shooting screen on the computer in Live View, and shoot images seamlessly while adjusting the shooting settings.
Shoot with a higher resolution by combining four images shot with the image sensor shifted one pixel at a time (Pixel Shift Multi Shooting).
It seems that while Sony is hoping to augment your post-production workflow and even streamline it, the Imaging Edge seems like the start of something that could ultimately displace your current software. This isn't just a pixel shift plug-in, it looks like the core a full-fledged editing system.
We are in an era of alternatives. While it's true that there has always been competition in every segment of the marketplace, we are currently enjoying an uptick in the number of viable choices for our creative work. Tamron, Sigma, and Phottix have each matured from upstarts to compelling and affordable alternatives but, these types of challenges exist within their respective area of the industry.
In the arena of post-production, Adobe's editing empire is under siege from its own rivals such as Affinity and Capture One – and now Sony? We may be seeing the genesis of a serious crossover attempt from Sony to close the loop in the workflow of its users; a move reminiscent of Phase One's. Time will tell if they are successful but, for Sony users, this should be something to monitor moving forward. If Sony keeps creating tech that demands extra software, shooting with a Sony camera might mean adopting their editing platform as well.
You can download the Imaging Edge Software here.
Articles  About Editing Alternatives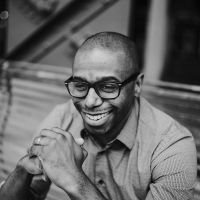 Wendell Weithers
Wendell is based in Atlanta where he shoots events, portraits, and food photography. He also supports his wife Andrea as she runs their cake design business, Sweet Details. Instagram:
Wendellwphoto