2 Different Owners 2 Different Experiences
Pye and I have both invested into the new Sony Full Frame Mirrorless camera system. We bought our cameras at the same time, and we find that we're having different experiences with our new mirrorless cameras. I eventually sold all my Canon equipment and now shoot exclusively on the Sony system, Pye will most likely end up selling his Sony equipment. Check out our video review to see exactly why our experiences are so different.
Gear Talk Episode 3 | Sony Full Frame Mirrorless Cameras

Pye's Gear
My Gear
This is an area where the Sony Full Frame Mirrorless system excels. Sony gives you 3 different camera options to maximize your camera's performance based on your style of shooting. For general purpose shooting there's the A7, for high resolution there's the A7r, and for extreme lowlight you have the A7s. The quality of the images and videos we're getting from these cameras has been nothing short of incredible.
In my experience, photographers and clients attribute size to professionalism, the bigger the camera, the more professional the photographer. I recently sold all my Canon equipment and switched to the Sony Mirrorless system because I can get professional results and the performance I need from these cameras.
Professional results aside, there are 2 things that keep us from giving this system 5 out of 5 stars. One, the start up time is terrible, it takes about 2-3 seconds. If you shoot with a lot of prime lenses then this could be a problem during events because you have to turn off the camera in between lens changes (because the sensor will literally suck in the dust). Also, the auto focus on this camera is average at best.
The camera does have an AF-assist beam, and it's pretty bright and obtrusive, especially when you're trying to capture candid moments. Also, if you're planning on using the A-E Mount Sony Adapter to shoot with their DSLR Zeiss lenses, keep in mind you're going to be using the AF built inside the adapter, which is also mediocre at best.

Customization is the keyword here. Almost all the buttons on these cameras can be customized, and it gives you the potential the optimize your shooting workflow. This camera has all the functions that you want/need and more. There's even an app store for this camera, and you can download apps directly to the camera!
The Sony cameras also have focus peaking, zebra patterns, zoom magnification, and you can access and change all these features WHILE recording video. It also has an Electric Viewfinder (EVF) which I find amazingly helpful when shooting stills and video. You can get perfectly exposed shots in one shot in bright sunlight or dark rooms with no problem.
The Sony Full Frame Mirrorless Camera system has all the features want and need in both a still and video camera, which is why we give it 5/5 stars.

Pye thinks the design of the camera is terrible, and I think it's pretty average. When we say design, we're not talking about the way the camera looks, because the cosmetics look great, but we're talking about the camera's interface. The vast customization options as well as the variety of functions makes the interface's learning curve steep for someone just picking up the camera.
Size is another issue (and yes, we know it's supposed to be small). I found that when I first started shooting with this camera, I would often bump buttons and change settings I didn't mean to because the buttons are so sensitive and close together (although I don't have that problem anymore since I've become more familiar with the camera body). Also after a day of shooting events, I found that my hand would cramp because I don't have enough camera to hold, so I had to buy the vertical grip to reduce my whining.
For design, Pye gave the Sony Full Frame Mirrorless system 1 star, I gave it 3, so we split the difference and agreed on 2 stars.

Across the board, with whatever camera you choose, you're going to have a quality camera that gives you quality results. Low light sensitivity is unbelievable, the dynamic range is fantastic, the lens line up is vast if you consider all the options you have (A-Mount and vintage rangefinder lenses) .
The quality of the images and video we've gotten from these cameras have not only been impressive, but also allows us to push our creative boundaries, which is why we give this system 5 out of 5 stars.
When we think of value, we obviously consider how much we're getting for how much we spend. The A7 is a professional full frame camera at an amazing price, the A7r offers Medium Format resolution in a point and shoot sized body, and the A7s can shoot in pitch black without looking like a still from a horror movie. With all things considered ,we gave this system 5 out of 5 stars for value.

Overall, we gave the Sony Full Frame Mirrorless System 4.2 out of 5 stars. Pye is on the fence, and has reservations saying to buy just because of the AF and the Full Frame E-Mount lens selection. I think it's a fantastic camera, and I would definitely recommend buying it. So there you have it, same camera systems with two different opinions.
We hope you enjoyed this episode of Gear Talk. Be sure to subscribe to our Youtube Channel for more!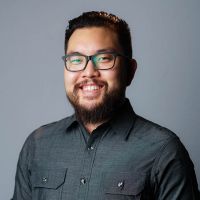 Joseph Cha
I'm a photographer and cinematographer based in Southern California. When I don't have a camera in my face I enjoy going to the movies and dissecting the story telling and visual aesthetics.