Welcome to Time Out with Tanya, where I've put my fast paced graphic design career on hold in favor of adventures in motherhood. I'm capturing every moment on camera, and you can come along if you'd like. Sign up for my weekly email here, so you'll never miss a Time Out.
Remember my quest to find the perfect point-and-shoot? Well, I kind of gave up after hours of research, testing and frustration. After realizing I needed to either lower my expectations or raise my budget, I'm back on the hunt for the right camera to take with me on trips and for everyday shooting while out and about with my kids.
B&H sent me the Sony a6000 with 16-50mm lens to test out and I spent an entire day with it (a luxury I don't often get these days!) at the Farm Chicks Show and a photo walk in downtown Spokane. It was a great day for me, and I must say I may have developed an emotional attachment to this little camera.
The camera itself meets all of my requirements for a good touring camera, although I did not particularly like the variable aperture lens. There are other lens options for this camera, so it's become a serious contender for a spot in my camera bag, or my pocket, as the case may be. Here are 10 things I love about the Sony a6000 camera, and I think you'll love it, too.
1. Full Manual Control
I shoot in full manual mode 99% of the time. It's what I've mastered and it's how I feel comfortable and confident shooting. Cameras that only offer partial manual control confuse me. This one allows me to be in total control of my ISO, Shutter Speed, and Aperture so I can get some cool effects using my knowledge of photographic techniques. Of course, if you feel more comfortable shooting in program modes, this camera has those too.
I should note all of the images I shot with the a6000 were in RAW format and edited with the SLR Lounge Lightroom Preset System.
2. Viewfinder
Another feature that's oh-so-important to me in a camera is the option of using an optical viewfinder. "What's the big deal with an optical viewfinder?" you might ask. It can provide stability against camera shake, aid in composing your image, and it just feels more natural to me to hold the camera up to my eye.
Of course, an LCD screen has its perks, but on bright sunny days it can be hard to see what you're shooting (sometimes even impossible!) so I like to have a viewfinder. This particular camera came with a little eye piece you can attach, which is a really nice touch.
It also has Live View inside the viewfinder, which is so amazing. You can see the exposure of your images as you make adjustments to your settings while viewing the scene through your viewfinder. This feature is not available on my Canon 5D Mark III DSLR, and while it likely drains the battery pretty quickly, it's a nice feature.
3. Compact Size
The biggest plus this camera has going for it is the size. It's not too big and heavy but not so small that I might lose it in the pocket of my jeans either. I was able to wear it on my Peak Design Slide Strap all day. I alternated between the neck and sling strap positions and had absolutely no strain at the end of the day. You could even use this camera with a simple wrist strap and be just fine. It's the perfect size for keeping in your purse or taking with you on a trip.
4. Ergonomic Grip & Design
The grip on this camera is the perfect size for my average sized female hands. Again, not too big, not too small. It's just right. I could hold it all day without slipping or worrying about dropping it. Navigating to all the dials and controls was easy and intuitive. In fact, I only had to pull out the owners manual to look up one thing. You'll find out what that is later on in the article. (Are you still with me? Keep reading).
5. Interchangeable Lenses
For a tourist camera, having the ability to change lenses wasn't a big deal to me, but it is a plus, especially since I didn't end up loving the lens that came in this kit. The features of the actual camera are perfect, so being able to find a better lens for my particular needs is great. And your needs might be different than mine, so you might choose a different lens.
What didn't I love about this lens? I'm just not a fan of variable aperture lenses. When shooting in manual mode I have to take into account the fact that the aperture will change if I zoom in or out, and that's going to affect the exposure settings, which I'll then have to change. The quality of an image is largely determined by a lens as well, which is why I generally skip a kit zoom lens and go for a prime or higher quality zoom. For more information on what type of lens to choose for your genre or style of photography, check out our Lens Wars Series by clicking here.
6. Low Light Performance
As someone who lives in an area that is dark and cold for over half the year, low light performance is a big deal to me. We spend a lot of time indoors and many of the moments I want to capture are in low light. Christmas morning, birthday parties, indoor fairs, we even have indoor water parks, soccer and football in Spokane.
The Farm Chicks Antique show is a huge event at the indoor fairgrounds here in Spokane. I tested the low light limits of this camera thoroughly during my walk through of this poorly lit space. I was shooting at anywhere from 3200 to 4000 ISO with no problem.
Yes, there is some grain in the images at 100% crop, but I don't mind it at all. In fact, I usually add a little grain to my super crisp images anyway.
7. Video
My interest in video is increasing so this feature is becoming more and more important to me. I'm not a video expert but using the video function on this camera is easy and seems to produce decent quality for little snippets of your life. As previously mentioned, this camera was so intuitive to use right out of the box that I barely needed to consult the users manual, except for one thing: How to record video! After consulting the manual, I finally found the tiny red button on the side of the grip that you have to push to start a recording. The video above is a little example of my downtown Spokane photo walk video clips I put together using Animoto.
[Rewind: Click here for Animoto Discounts]
8. In-camera Stitch Panorama
I'm usually not into snazzy functions on cameras, but I thought I would give a few of these a try. The Panorama function is quite fun to play with. Have you ever gone to the trouble of taking several shots and stitching them together later in Photoshop? It's so time-consuming! Well, this took about 5 seconds and all the work was done in camera.
Just be aware of moving objects when you're making a panorama, since they may end up looking kind of funky after they are stitched together (check out the car in the far right of the above image). This one also ended up being a little over exposed. No biggie, I just cropped out the car and applied an HDR Preset from the SLR Lounge Lightroom Preset System and we're done! I'm sure with a little practice I could get these 100% right in camera.
9. Burst Mode
Holy frames-per-second, Batman! The burst mode on this camera is quick. It actually took me by surprise the first time I pressed down the shutter. It felt like I was holding a very tiny automatic weapon in my hands. This could come in very handy for photographing kids. In fact, it's one of the little tricks I often use.
Kids move so quickly and sometimes you get just the right expression for a fraction of a second so capturing multiple frames very quickly in a row is a plus. The only downside is having to weed through all the resulting images trying to find the best one, so I only go there if absolutely necessary.
10. Price
Considering everything this little mirrorless camera can do, and all that comes in the current kit over at B&H, the price is fantastic. Get the body alone for just $548 or a kit that includes the camera, lens, memory card, shoulder bag, lens cap holder, and microfiber cleaning cloth for $698. Oy! What a good deal!
Other Features
A few other features worth mentioning on this fantastic little camera are the tilting LCD screen, built-in Wi-Fi connectivity, a multi-interface shoe and built-in flash, all of which add to the versatility of the Sony a6000.
What would you love most about this camera? If you own it already, let us know in the comments which feature is your favorite and why.
For a comprehensive review of the Sony a6000, read Matthew's article here: SONY A6000 INITIAL REVIEW & SAMPLE IMAGES
CREDITS: Photographs by Tanya Smith (unless otherwise noted) are copyrighted and have been used with permission for SLR Lounge. Do not copy, modify or re-post this article or images without express permission from SLR Lounge and the artist.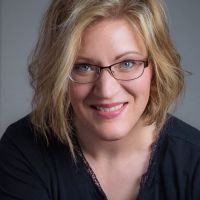 Tanya Goodall Smith
Tanya is the owner of WorkStory Branding Photography in Spokane, WA. Businesses hire her to create story-telling content that sells their high end products and services. She also teachings photographers her unique business model for making serious money as a corporate and personal branding photographer. Find her at
workstoryphotography.com
and
workstoryeducation.com