For the past almost thirty years, a group of nomads have roamed the English countryside. Traveling in horse drawn caravans and touting the ideals of freedom and simplicity, these  gypsies have eschewed some of the trappings of the modern world in favor of an uncomplicated way of life.
[REWIND: Tips and Secrets of a Travel Photography from Harry Fisch]
London photographer Iain McKell has spent 10 years following this group of vagabonds and has documented their progression from a group of anti-Thatcher rebels who fled in their beat up cars in 1986 to years later becoming groups of families, couples and loners. When he returned to them in 2001, McKell found,  that they had evolved back to horse drawn carriages, yet had laptops, cell phone and Facebook as well.
'I loved this idea of the old and the new working well together and the open road. This is a personal journey with new age modern travelers. The point being they have no history of Gypsy that's what makes them interesting to me. That they have chosen to live by the road with horses keeping the tradition alive of really traveling and not staying in one place. They come from our culture so they are like us rather than the traditional travelers who are from different blood."
McKell published his images in the book, The New Gypsies, which is currently sold out. You can still order prints or commission his work here: London www.iainmckell.com  Paris www.acte2gallerie.fr NY www.clicgallery.com.  For commissions: www.thepureangency.co.uk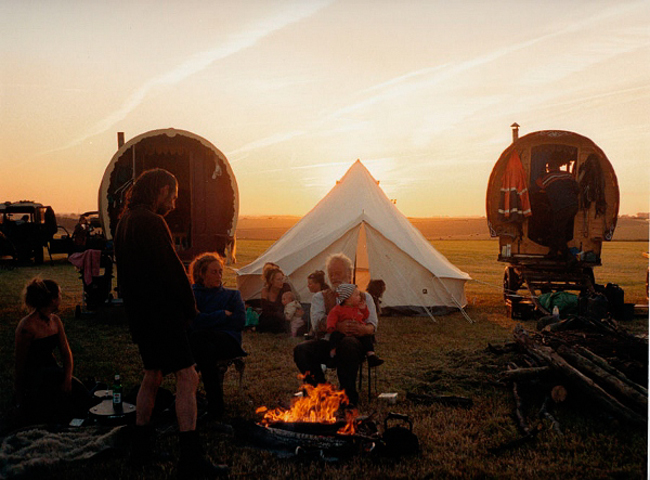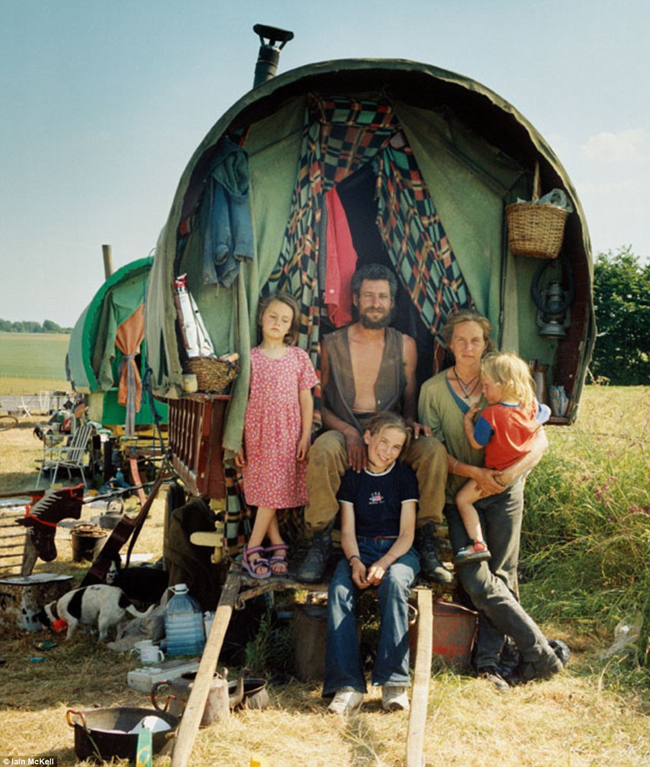 CREDITS : Photographs by Iain McKell have been used with permission for SLR Lounge. Do not copy, modify or re-post this article or images without express permission from SLR Lounge and the artist.
(Via @Design Taxi)
Hanssie
Hanssie is a Southern California-based writer and sometimes portrait and wedding photographer. In her free time, she homeschools, works out, rescues dogs and works in marketing for SLR Lounge. She also blogs about her adventures and about fitness when she's not sick of writing so much. Check out her work and her blog at
www.hanssie.com
. Follow her on
Instagram