While the 24-70 focal length may be, begrudgingly, the most unappealing of the lot, it consistently proves to be the most versatile, durable, and adaptable lens in a wedding photographer's kit. It would be almost criminal to try and shoot a 200+ person wedding without a wide-angle zoom lens handy.
When searching for the right 24-70 you have to weigh your options similarly to how you would consider the characteristics for your future spouse:
Integrity: will it be able to withstand the high demand of its role, be quickly adaptable to any situation and excel?
Aesthetics: even though it may look sexy, does it have a professional, durable build quality and will it be able to withstand a variety of conditions?
Consistency: is it performing at its promised best and delivering high-quality results?
Sigma has consistently delivered the goods when it comes to their Art lineup. After owning an Art lens, most users are itching to own more, so when it was announced that the Sigma 24-70 Art was being added to their Art lineup, many, including myself, were beyond eager to see how it would fare.
For those in search of a TLDR; version of this review, look no further:
PROS
Image Quality – Negligible differences in the quality of the images of the Sigma 24-70 Art vs. the Canon 24-70. Suffice to say quality is high, with low CA (a bit more than Canon), good colors, but lacks sharpness of Canon and Nikon – note edge falloff at wide apertures until stopped down to about 5.6
Price – At $1,299 the Sigma is $450 cheaper than the Canon and a whopping $1,100 cheaper than Nikon's equivalent.
Image Stabilization – Probably the most prominent attribute of this lens that some of its competitors lack.

CONS
Auto-Focus – Although equipped with the same Hypersonic AF motor that the 85 Art sports, the Sigma 24-70 Art could not keep up with fast-paced movement and low light situations (paired with 5D Mark III)
Weight & Size – Although it is shorter in length compared to the Nikon 24-70, it is definitely girthier than all other lenses in its category.  This is definitely a huge factor to pose against its opponents since this is such a run and gun lens for photographers. For those looking into it for video, make sure you have a gimbal that supports the weight of the body + lens.
Maneuverability – coming from a Canon it was definitely a rough start trying to get familiar with since the zoom and focus rings are switched on the Sigma (the focus ring is closer to the front glass element on the Sigma) but once I got the hang of it, I was fine – but it is something to note.
Weather Sealed – Just like other ART lenses the 24-70 Art is weather sealed.
Design & weight
There is something about the feel of Sigma's Art series that is appealing. Maybe it's the matte black finish or the monochromatic clean look of the lens in general, but needless to say Sigma delivered once again when it came to designing another member for their Art lineup. Sigma's 85 Art came with an improved material, Thermally Stable Composite (TSC) for greater precision and use in wide temperature variations, which was also used to create their new 24-70.
The zoom and focus rings are opposite of Canon's – meaning the focus ring on the Sigma is closer to the front element. This can be a bit frustrating at first, but like anything, it just takes some time to get used to. Keeping consistent with the 85 Art, the switches for the AF and OS are extremely high quality, and the overall build quality shows promise in the longevity of the lens since it is so sturdy and has more of a professional lens tactility.
Unfortunately, just like the 85 Art, the Sigma 24-70 Art is a heifer of a lens. Take a look at the staggering difference in weight when you compare weight across the board with the 24-70's in the market:
The Sigma is 20% heavier than Canon's MKII. It's notable that Canon made the change in the MKII version of the lens to opt for a lighter version considering their first one felt like a tank, but what's even more noteworthy is that Nikon and Sigma don't differ too much and are the heaviest of the bunch. Nikon's equivalent 24-70 is $1,100 more than the Sigma Art in price and they both contain a 9 blade diaphragm, so it makes one ponder why there's such a price difference.
Autofocus
The Sigma 24-70 Art comes equipped with the same 'Hypersonic AF' technology that came with the 85 Art which was implemented due to the resounding AF issues plaguing the starting Art lenses. It actually saddens me to report that the AF could not hold up in some tough lighting scenarios, even with the assistance of my Canon 600EX-RT. While it breezed through well-lit portions of the day (scenes predominantly lit with daylight & window light) the new Sigma 24-70mm Art struggled with low light scenes where ambient light was sparse.
I tested this lens during a 25-hour destination Indian wedding in Delaware and if that isn't the most challenging of scenarios I don't know what is. When shooting in low-light reception ballrooms and outdoor nighttime action photos the AF just couldn't snap and would lag similar to the slow-focusing death of the Canon 85L many have experienced. With over 5,800 images taken in a 3-day wedding, the Sigma 24-70 Art yielded a 74% hit accuracy. Most of the issues were back focusing and not blatant missed focuses, but that still is a disheartening factor when considering purchasing the lens. While I do see AF issues with my Canon, they are far and few between.
Manual Override
This isn't the first time we are seeing a MO feature on a 24-70. Nikon also sports this capability, which could be another reason for its high price point. While I didn't quite test this feature out, it should be a boon for those looking for a solid cinematography zoom lens. Manual Override essentially selects a critical focus point and then allows you to change it if need be without jumping back to its original guess, so you can see how beneficial this would be for those operating on a gimbal for tracking subjects.
Image stabilization (OS)
While image stabilization is a necessary attribute for a lens of this caliber, I didn't see much of a difference for stills when it came to optimal stability.
investment
By in no means is this an all-inclusive list of all the contenders against the Sigma 24-70 Art, but to own all of them I would have to sell my right kidney. Since I am a Canon shooter I have tried the Mark I and Mark II versions and have gotten to test the Tamron when in need of a backup. Here is a list of alternatives and equivalents for this focal length across the manufacturers in the industry:
Price wise, the Sigma fits in somewhere in between the Tokina/Tamron and the Canon/Nikon, as expected. What's really interesting is that the Sigma offers OS (optical stabilization), the Nikon has VR (vibration reduction), and the Tamron has VC (vibration compensation) while the rest do not compensate for stabilization. Is that reflected in the price? Well definitely in Nikon's but Tamron and Sigma only have $100 difference between the two, while Canon's MKII and Sigma have a solid $450 difference. What more are you getting at this price point though? Let's dive into the nitty gritty shall we.
Sharpness & image quality

I did find it difficult to test the Sigma against its opponents when using it at weddings and events considering I didn't have the freedom or time to constantly switch lenses to practically take the same shot. What I did find is that you can achieve almost identical image quality with this lens than you would with any of its competitors. I bet you can't guess which set of images below was taken on a Canon vs a Sigma?
Well? Is there a difference in compression, sharpness, quality? Negligible. (In case you needed to know the images on the right were taken with the Sigma 24-70 Art.) Sigma has done a phenomenal job creating an equivalent when it comes to image quality with this new Art. When there is ample light this lens performs like a dream, but this conditional performance just doesn't cut it for wedding photographers – not in a new lens.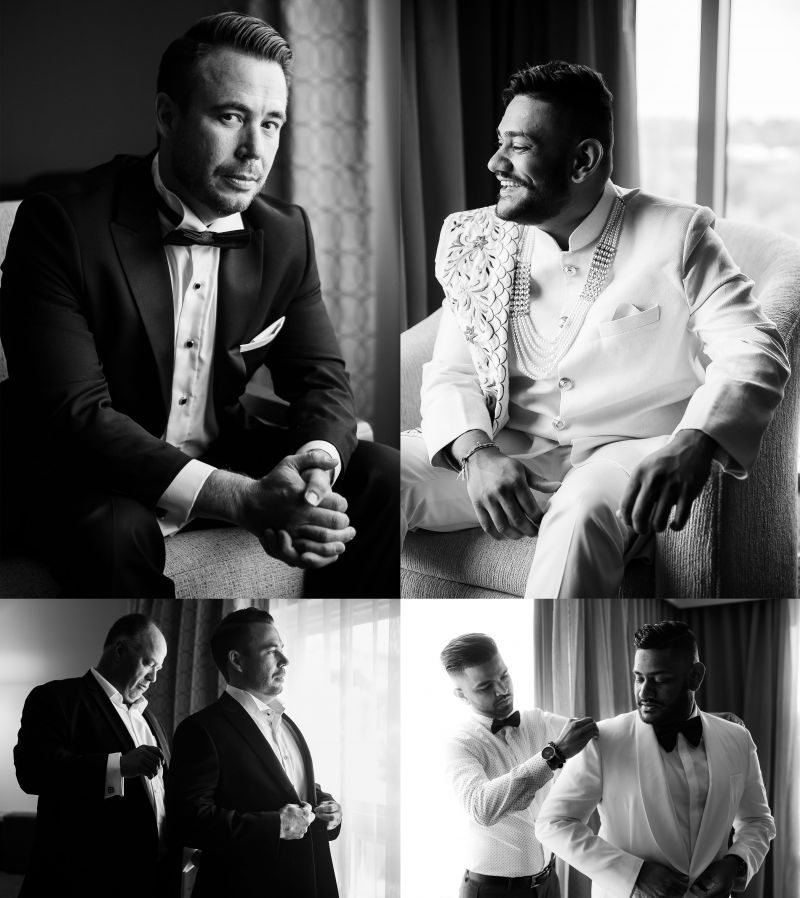 Edge Distortion & Chromatic aberration
If you click this image and zoom for yourself you'll see a slight CA issues in the brighter parts of the image near the strong transition from highlights to shadows in the buildings. The edge distortion @ 24mm wasn't nearly as bad as the Sigma 24 Art (which I also own).
See more images taken with the Sigma 24-70mm Art below at real weddings and events. 
real-world application
After scrounging online to see what other's felt about this lens I felt as though many people missed the opportunity to put this lens through its paces since that is largely the purpose of a lens with this focal length. To test its capabilities, I took it with me on several weddings, an in-studio portrait session, a weekend trip to Seattle, and a smaller engagement party.
These images prove that it isn't the gear that makes the shot look significantly better (especially since the specs and stats place the Sigma Art 24-70 among the top contenders in its class) but more so how you utilize what you have and push the gear you own to its full potential. All images edited using SLR Lounge Preset System.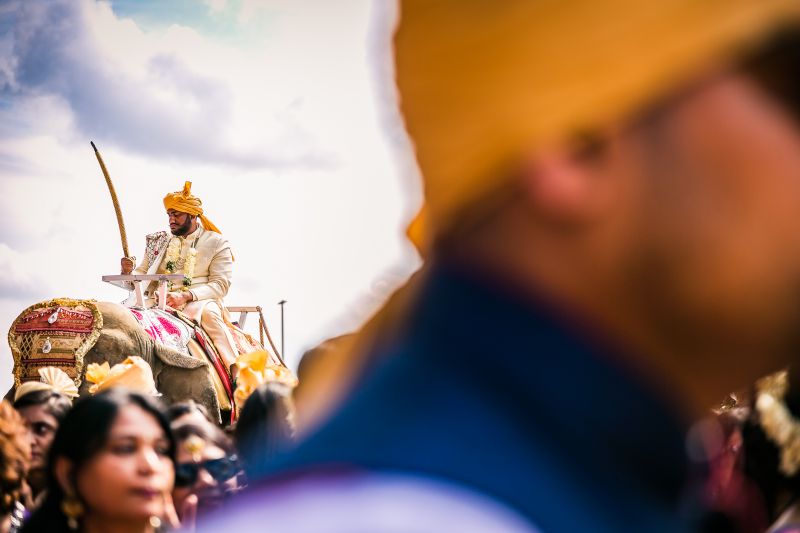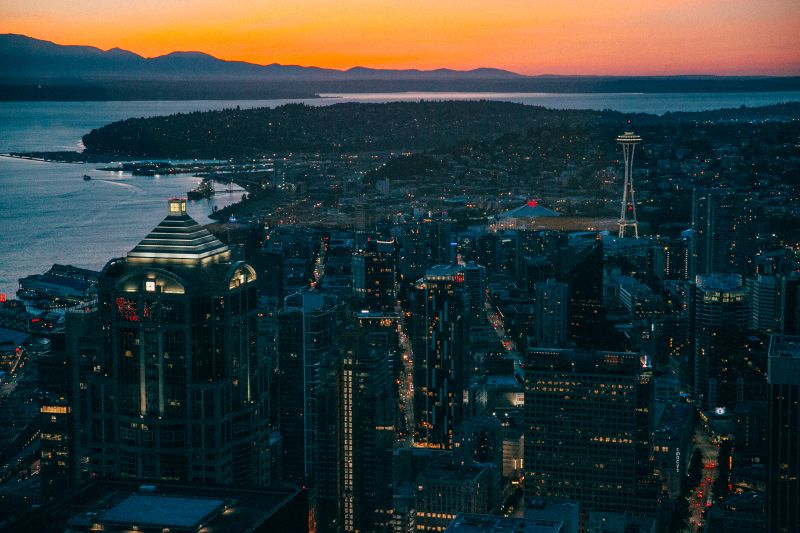 A small note about taking this lens traveling: Because of its weight I found it quite annoying to haul around town. While having this focal length for a variety of scenes is key I don't think I would be able to recommend this to anyone if they are specifically looking to travel with just this lens. Refer back to the weight chart to see why I would choose a Canon MKII over this.
Is this the workhorse for you?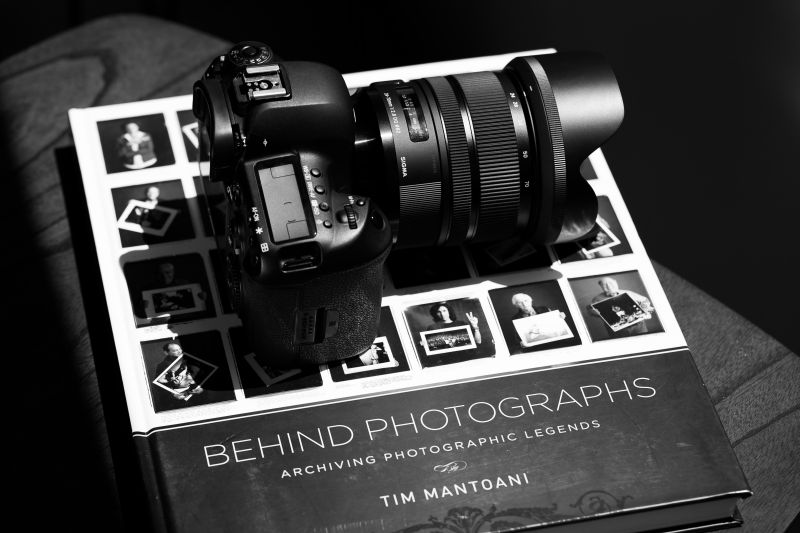 My first professional lens purchase was the Canon 24-70 MKI and is still my most used lens to this day. While I wanted this lens to be my Art in shining armor, it just didn't have the integrity necessary to keep up with the demands of our job as wedding photography. The Sigma 24-70mm Art's aesthetics parallel that of its Art predecessors and you can feel the quality to the touch with it's fluid zoom & focus rings and sturdy switches. However, its struggling AF and performance in low light scenarios proved that it lacks the consistency to be a keeper in my kit. Although it passed with flying colors in brighter situations, I can't rely on that AF when all moments matter.
You can purchase or pre-order the new Sigma 24-70mm Art for Canon, Nikon, or Sony.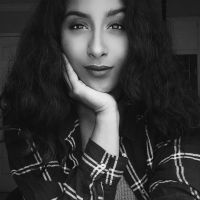 Shivani Reddy
Shivani wants to live in a world where laughter is the cure to pretty much everything. Since she can't claim "Serial Bingewatcher" as an occupation, she'll settle for wedding/portrait photographer at Lin and Jirsa & marketing coordinator here at SLR Lounge. For those rare moments when you won't find a camera in her hand, she will be dancing, eating a donut, or most likely watching Seinfeld. Follow her on Instagram:
@shivalry_inc