Sigma has announced the development of their 16mm 1.4 DC DN|Contemporary prime lens leading into PPE 2017. It was early 2016 when Sigma announced the 30mm 1.4 DC DN|Contemporary lens and, in terms of Sigma's Global Vision strategy; the Contemporary Series seeks to strike a balance between affordability, imagine quality, compact size and lightweight. However, this latest lens appears to only be the beginning for Sigma, as it seeks to make deeper inroads into the mirrorless market.
Per the official release:
For optimal balance with light, compact camera bodies with a short flange back distance, SIGMA designed the new SIGMA 16mm F1.4 DC DN | Contemporary lens to be extremely compact. Moreover, the special design of the focus lens group allows fast and smooth AF performance for videography and more. This lens combines a compact design and comfortable operation while prioritizing outstanding image quality. Featuring SIGMA's latest technologies, this lens digitally corrects optical distortion.
[Related: Sigma 14mm F/1.8 Art Lens Review | The New Champion of Wide Angle Lenses?]
Specs Highlights
16 elements in 13 groups
Stepping Motor
Dust Proof & Splash Proof Construction
High-precision, rugged brass bayonet mount
Three FLD glass elements
Two SLD glass elements
Two molded glass aspherical elements.
This may "only" be a Contemporary Lens but Sigma wants to send a clear message that this lens is a true performer worth your consideration.
…the two aspherical lens elements have ultra-high-precision surfaces polished to tolerances under 10 nanometers, minimizing the onion ring bokeh effect that some aspherical elements produce and ensuring clear image quality throughout the frame.

In addition, the structure of the optical system gently bends light to minimize sagittal coma flare and deliver optimal optical performance from the center of the frame to the edges. The result is a smooth, round bokeh effect with ample light volume throughout the frame.
Note:
On Micro 4/3 cameras the X2 Crop Factor gives the 16mm a 32mm FOV
On Sony APS-C Cameras the X1.5 crop factor gives the 16mm a 24mm FOV
Making another fast autofocus mirrorless lens that offers near Art Series quality, at a fraction of the cost, is a savvy move from Sigma. Micro Four-Thirds users will undoubtedly welcome the addition to their family of lenses; even though they have quite a few to choose from already. However, Sony's APS-C shooters, many of whom have been yearning for a faster, higher quality wide angle prime will rejoice as their petitions and hopes are being fulfilled. Honestly, this is long overdue as the APS-C lineup is starving while Sony feeds its full-frame demands.
The wave of excitement this will produce should carry over into next year as Sigma's roadmap promises another fast prime, even as the 16mm has yet to be released.  A 50mm mid-telephoto lens is already in the queue.
Pricing isn't yet available but, Sigma's aggressive pricing legacy should make any Contemporary lens appealing. As it currently stands, the 30mm 1.4 DC DN retails for $339 at full price. If the next two lenses are price similarily, E-Mount and M43 shooters can ponder the possibility that they could have three fast primes, covering the full frame equivalent focal lengths of (24mm/32mm, 45mm/60mm, 75mm/100mm) for around $1,000.
You can find more information from Sigma about the new lenses here and here.
Mirrorless Lens Articles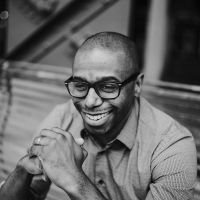 Wendell Weithers
Wendell is based in Atlanta where he shoots events, portraits, and food photography. He also supports his wife Andrea as she runs their cake design business, Sweet Details. Instagram:
Wendellwphoto