If you're reading this article, then it's very likely you're among us creatives that have been stuck inside and unable to work or create for the last few weeks, and with that, likely feeling very itchy to shoot! Well we have some good news for you who are looking to create, or at least test and learn while we're still under quarantine. The app Set.A.Light 3d will help you create full-blown studio setups along with models and wardrobe! Effectively, letting you test and create, so you can plan ahead for your next shoot, or if you're like me, figuring out what might be missing from your gear and accessory kit so you know what's next on the shopping list!
The developer, (Elixxier), has said that the latest update "underlines the goal that elixxier has set itself: to support photographers in their daily work and to make it easier for them to realize creative ideas faster." and it's clear they've achieved that goal!
Using Set A Light 3D
The app, at least on my testing, can be a tad resource-heavy. BUT it's pretty worth the little bits of lag you may encounter to get back into the creative flow. When you open the application, you get prompted for one of 3 room sizes (small/medium/large) and from there you can get creative again by choosing everything from the type of flooring to the color and hight of the walls. Basically recreating your own space, or just going wild and creating your dream studio.
Then the real fun begins. You can then choose your backdrop, furniture/props, and select from several models with a wide variety of clothing and pose options to choose from! You can even create your own pose using the "rag-doll" tools embedded in the app. Giving you control of things right down to the positioning of their fingers and the color of the frames on the glasses (should you choose to put a pair on them).
From there you can add lights and accessories to your set including modifiers, reflectors, gels, gobo designs for the Snoot on your lighting, and they've even added one of my favorite modifiers, the Lastolite HiLite, as an option. What impressed me was you can even control the watt power of the lights so you can effectively recreate exactly what you have in your own bags!
Obviously you get full control over your camera as well, everything from the lens type (prime vs zoom), aperture, focal length, and sensor format! Letting you figure out exactly how you want your shot to look, before you even get to do the shoot in real life! What's even better, is if you buy the application, you gain access to their full online community, where users can create and share studio/gear/lighting setups for you to download and test out for yourself, you know, if you happen to be seeking some inspiration for an upcoming fashion project.
CEO Johannes Dauner says: "We are pleased that set.a.light 3D has now found so many different areas of application. We definitely want to expand that in the future. We are currently in an extremely exciting time in terms of digital progress and we always try to incorporate the latest technologies into the software. It feels like the journey has just started for us. "
Here are some examples that come loaded with the application (and in their press kit);
Final Thoughts
You can use a trial of the software for 15 days to see if it's something you really want to use and add to your toolkit. The app regularly costs $229 for the studio version and $94 for the Basic version, but the good news is both are currently on sale! You can get the Full Studio Version for just $154 and the Basic Version for just $79. If nothing else, the 2-week trial will be a lot of fun to experiment with and get some inspiration for your next project.
We've sent a request to the Elixxier team to get a full version to test out and fully review, but until then there's a ton of info available on their YouTube Channel if you're too anxious to wait on us. If you've used the app before, we'd love to hear your feedback, and if not, let us know what questions you may have in the comments below so that we can address them in the full review!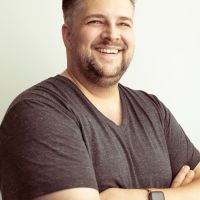 David J. Crewe
David J. Crewe is a full-time commercial photographer and Senior Editor with SLR Lounge. Based out of both Southern California & Las Vegas, Nevada. View his work and blog:
DavidJCrewe.com
Follow his Instagram:
@DavidJCrewe